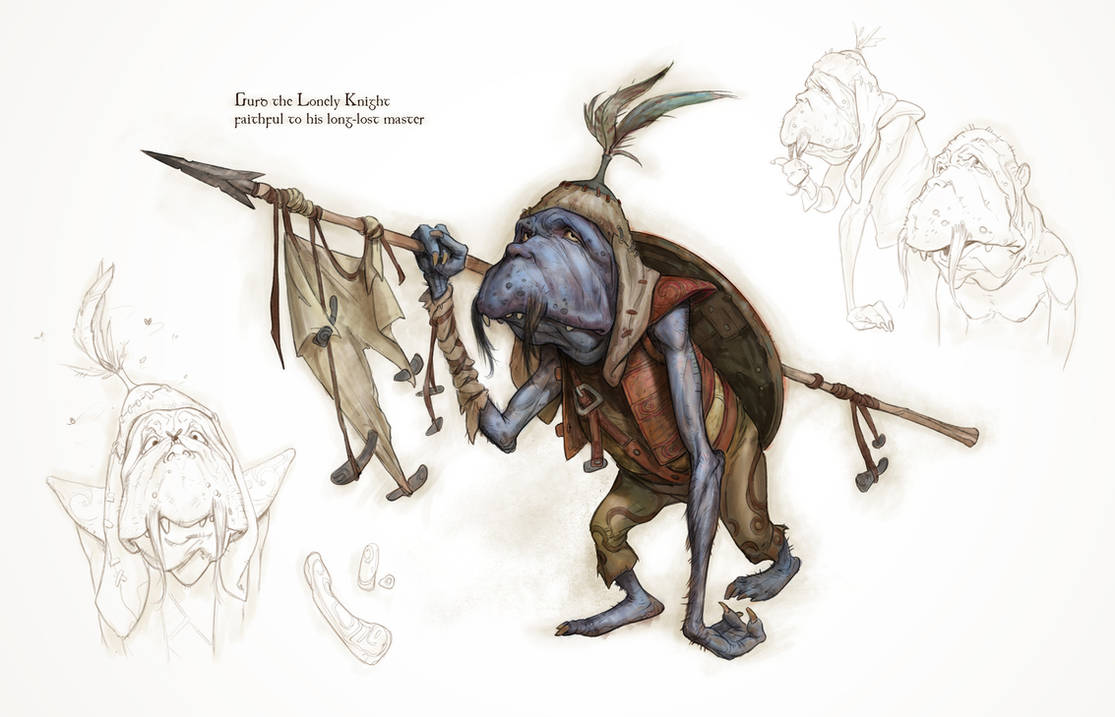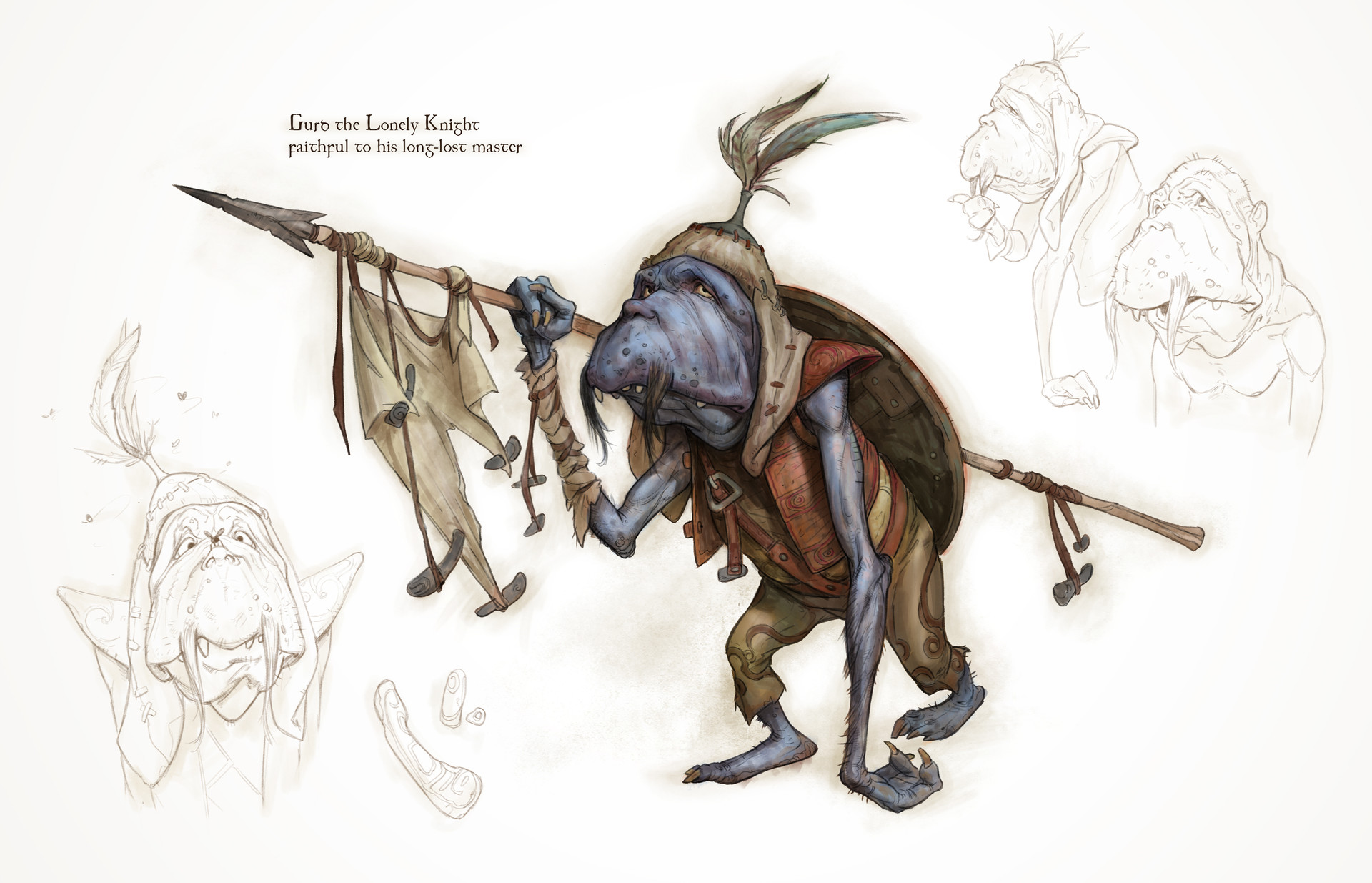 Watch
New look at the old sketch
Gurd the Lonely Knight is a brave soul, wandering the world in search for a great meaningful adventure. He has fought in many battles. One day he lost his master in a fog. Since then his is afraid to travel in the mornings.
Gurd left his homeland to find his master whom he wants to serve nobly.
Gurd is of lean build, with wrinkled face. He has a small pointy nose and dark droopy mustache.
Kind, but clumsy.