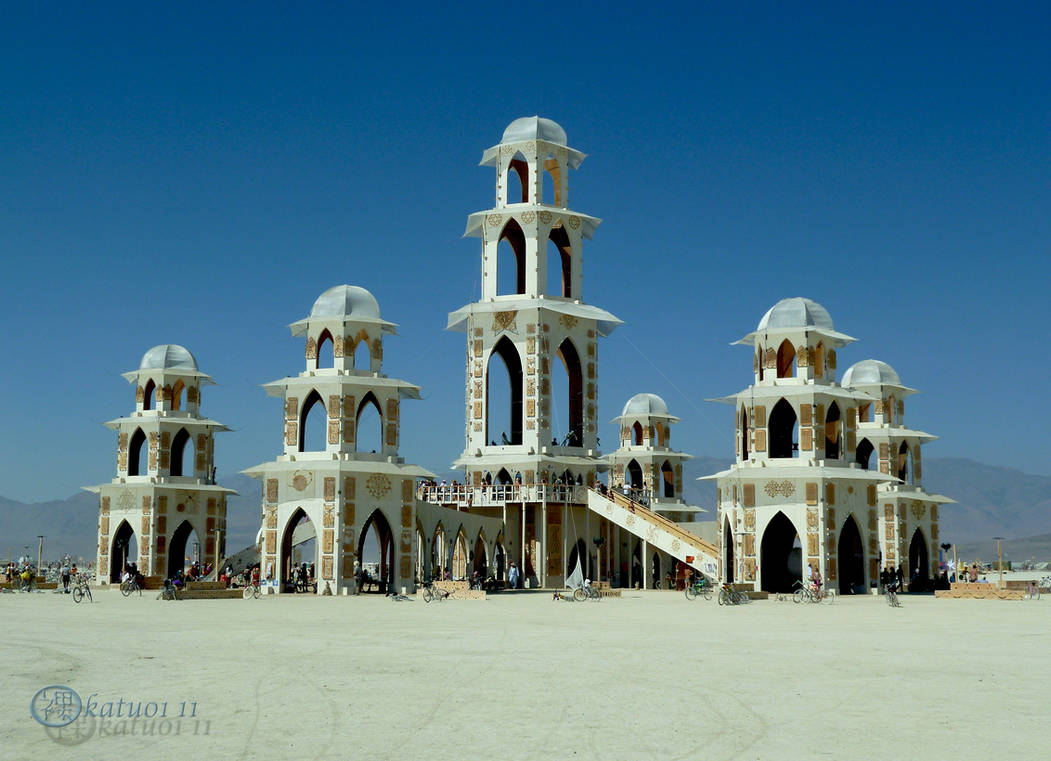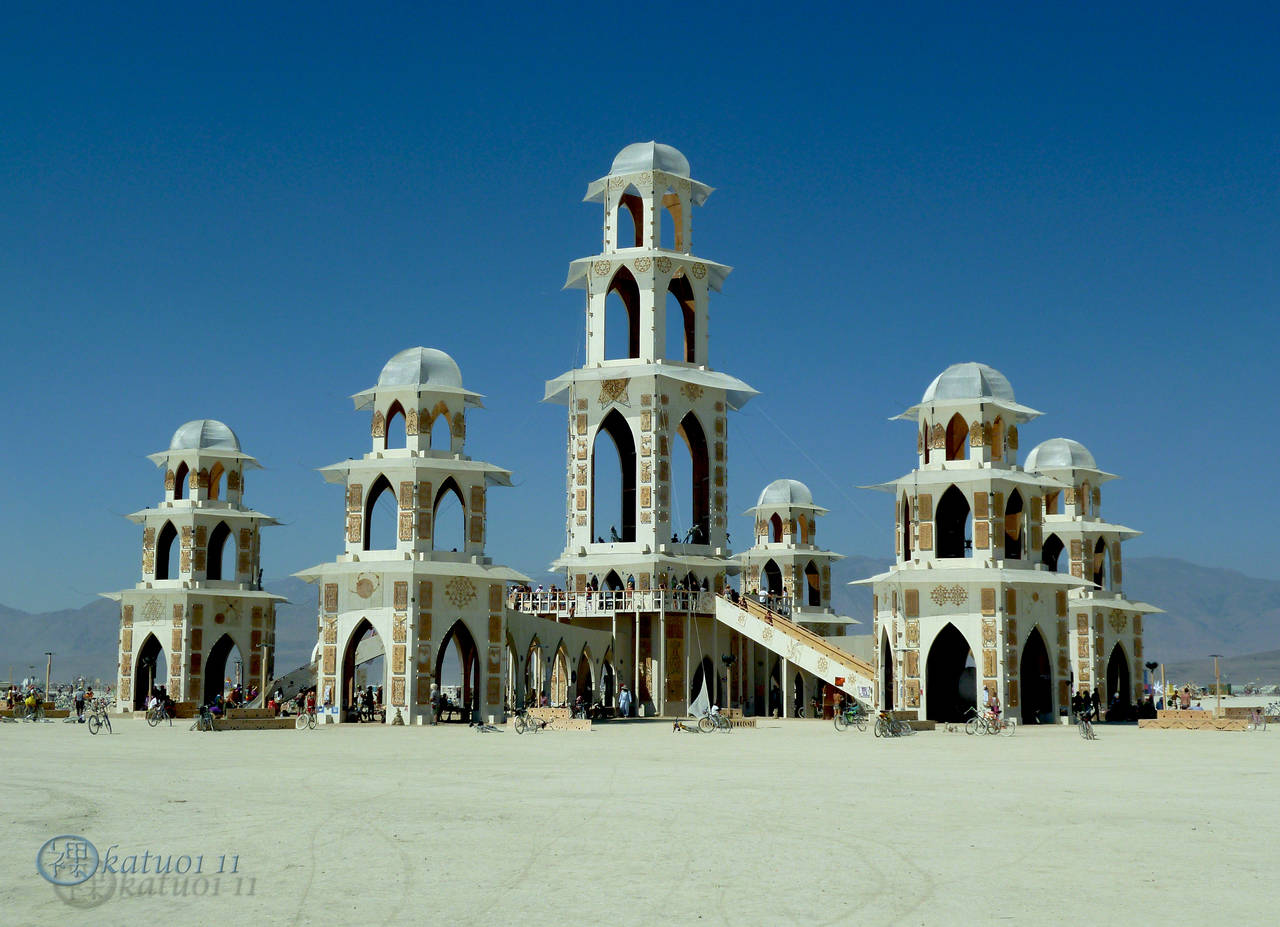 Watch
Probably the most imposing Temple structure ever built at Burning Man, it could be seen from great distances across the playa - except during the intermittent dust storms bringing visibility to a few meters. People can be seen walking along access ramps.


thank you for making us discover this amazing place! beautiful picture !
Reply

Reply

Big building considering the construction time. Thank you

Reply

Reply


Amazing!

Reply

Epic, on the grandest scale.

Reply

People write their hopes, desires, and wishes on the walls and on the night of the blaze (it goes up in smoke) written sentiments are said to rise to the attention of those who have the power to grant.

Reply