I only accept points and PayPal.
Rules
for the commission:
- I do not draw realistic drawings or people
- I do not draw nsfw or anything that violates DA's rules (Ecchi is fine)
- No robots
- I'm not specialist in drawing anthros.. I will try.
- I'll start working once I receive the payment.
- I don't know if I will accept a commission with just description of your OC. But if you let my imagination flow then.. CHALLENGE ACCEPT!
Chibi: 100

Headshot: 300

- 2,77€
Bust-up: 400

- 3,77 €
Waist-up/Knee-up: (waist)800

- 7,4€/(knee) 990

- 9,12€ (BG:+80

/ 0,74€)
Fullbody: 1300

- 12,04€ (BG:+80

/ 0,74€)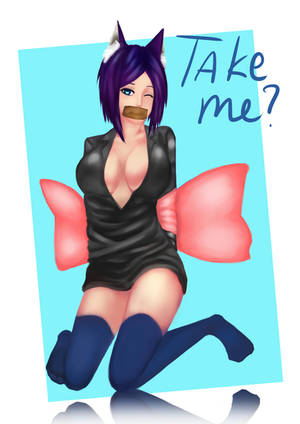 (Each character added will be count separately)
In the note you send me must include the following
Reference of the character(s):
Pose: How do you want them in the picture?
Character(s) personality: I don't want to ruin their image because I don't know them.
+A bit of the character(s) background:
+Special request? (like including a small animal)
But I prefer money though. I need them to go a fieldtrip with everyone... I don't want to be the one who is staying behind *cries*