Katrine Elise Aamann Andersen is a Danish artist who was born in 1990 in Odense (Denmark). She has all her life been a very creative person, but did first discover her big passion for art when she was about 17 years old. At the age of 17 Katrine was graduated from public school, and chose that she after her graduation would take art classes for a whole year at the school "Odense Fagskole". That year became a milestone in her creative process as an artist where she was taught that art not only was naturalistic paintings, and antique statues but much more than the eye even can catch. The following year (2008/2009) she started at the 3 year long education called Design-HF (which is equal to High School in USA). Three great years with a mix of creativity and an ordinary high school schedule. This was a period of time where Katrine kept evolving her passion for art and during that period of time she even exhibited her art for the first time in public. The following year (2011/2012) Katrine was participating in a contest called "Inspired by… Brandts" at *Brandts Klædefabrik (*A big Danish art museum) where she won the "adience choice award" for her drawing "Are YOU a Sinner (, or?)". The drawing was at the time exhibited at the art museum for a couple a weeks. Katrines art, according to her audience, reflects her young age as an artist. It is bold, mind thinking, and not least very impressively made.
Education:
Ofag 2007 / 2008
Design-HF 2008 - 2011
Art exhibitions:
2011:
Odense Marcipan And Kims, Odense Denmark
Fredens Sogns Kunstforening, Odense Denmark -->
www.fredens-kirke.dk/index.php…
Brandts, Odense. The exhibition is called: Inspired by Brandts. ( 24 November - 11 December) -->
www.facebook.com/profile.php?i…
Other:
Founder of
Rainbow-4all-Club
(Created in 2011)
Ambassador for Odense Fagskole (2011) -->
www.ofag.dk/Webnodes/da/Web/CM…
Administrator for SketchCrawl in Odense -->
www.facebook.com/groups/168474…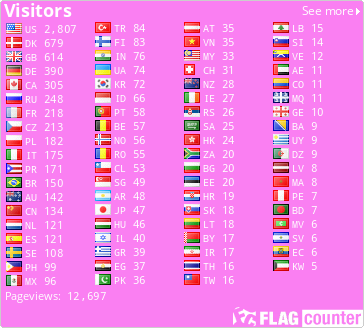 Favourite Visual Artist
Jens Galschiøt, Julie Nord, Kasper Bonnén, Andy Warhol etc.
Favourite Movies
Dirty Dancing, Pretty Woman, Love Actually.
Favourite TV Shows
Desperate Housewives, Masterchef Australia, X-Factor
Favourite Bands / Musical Artists
Johnny Deluxe, Shinedown, Nightwish, Christina Aguilera, Pink etc.
Favourite Books
The Harry Potter collection!
Favourite Writers
Michael Strunge, Vita Andersen, J. K. Rowling and my to best friends Tweety and Klokke ^^
Favourite Games
Mostly small online computergames and old fashion board games
Favourite Gaming Platform
Mario Brothers
Other Interests
Beside painting and drawing I write poetry