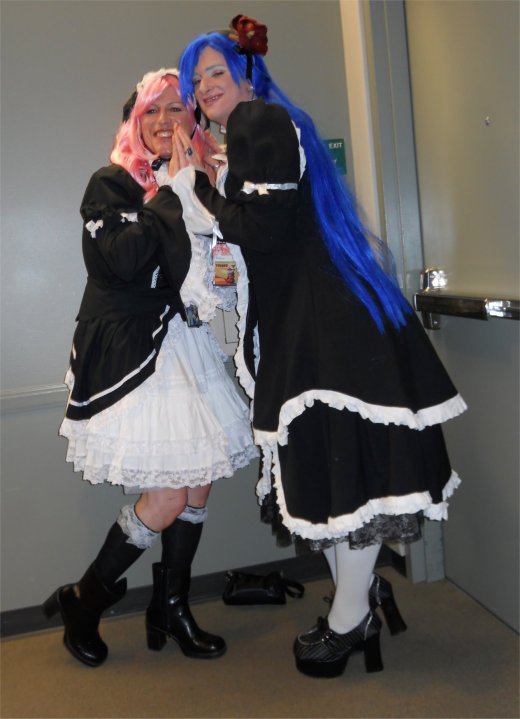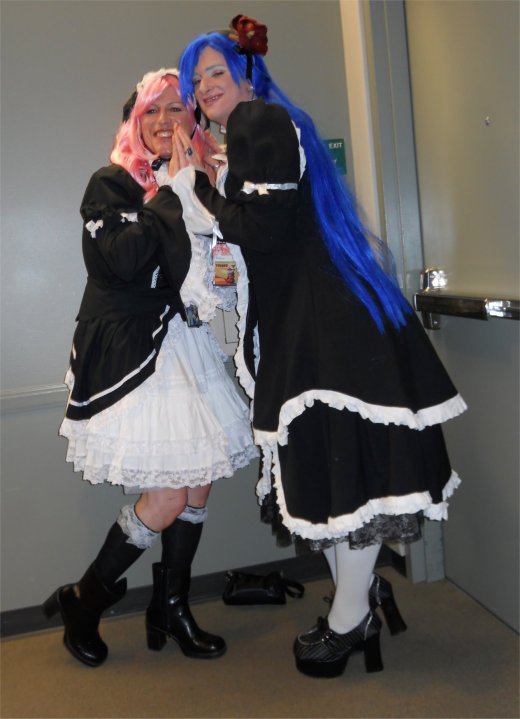 Watch
Classic Princess Princess pose at Sakuracon 2010. We've just finished our crossplay panel & posing for fun.

Yay, Princess Princess cosplay! Really nice quality on the costumes too! Didn't have the chance to go to SakuraCon the past couple of years, but I see you've got a 2012 staff badge. If you're still doing the Crossplay 101 panel I'll probably be in attendance - crossplaying every day myself! Keep up the nice work!
Reply

It's great to hear from another crossplayer & Princess Princess fan! Yes! we will be doing the Crossplay panel again this year & hope to see you there. Advice and comments from people like you make our panel what it is & we love it.
Cheers!
Kato ~ aka Mikoto
Reply

I'll certainly be there for the panel then! Any pointers I can pick up to improve techniques and such (especially makeup) are very helpful; so crossplay panels are something I always try to hit up at Con. If for any reason you all need someone from the audience to be an additional example of crossplay, I'd be happy to help however I can!
Reply

Excellent! we often encourage the audience to participate and this year we will be doing one on one consultations so please find me and we can chat about makeup and other tips to make it easier & more fun.
Cheers,
Kato
Reply

How did I NOT see you at Sakura-con last year?! O-O
The costumes look lovely and the wigs are very vivid!
Side note: Yay for loli heels!
Reply

Lol, ThanX! I really love cosplaying Mikoto and Princess Princess. We finally have our Yujiro to complete the 3 and it's a kick. I run the Crossplay 101 panel at con as well as emcee the cosplay chess games.
See ya at con!
Cheers
Kato
Reply

You are very welcome.I don't cosplay Princess Princess, cause my group has all three characters filled. ^^
I thought you were a crossplayer, but I wasn't sure, which means you're doing well! ^_^ I really need to go to that panel this year!
Really, you emcee Cosplay Chess? That's a major win!
See you at the con too!
~TsukiFae
Reply

Arigatoo Gozaimasu!
I'm glad you liked my crossplay efforts. I'm having a great time with it and teaching the crossplay panels.
If you see me at com be sure to come up and say hello!
Enjoy the con ne!
Kato
Reply