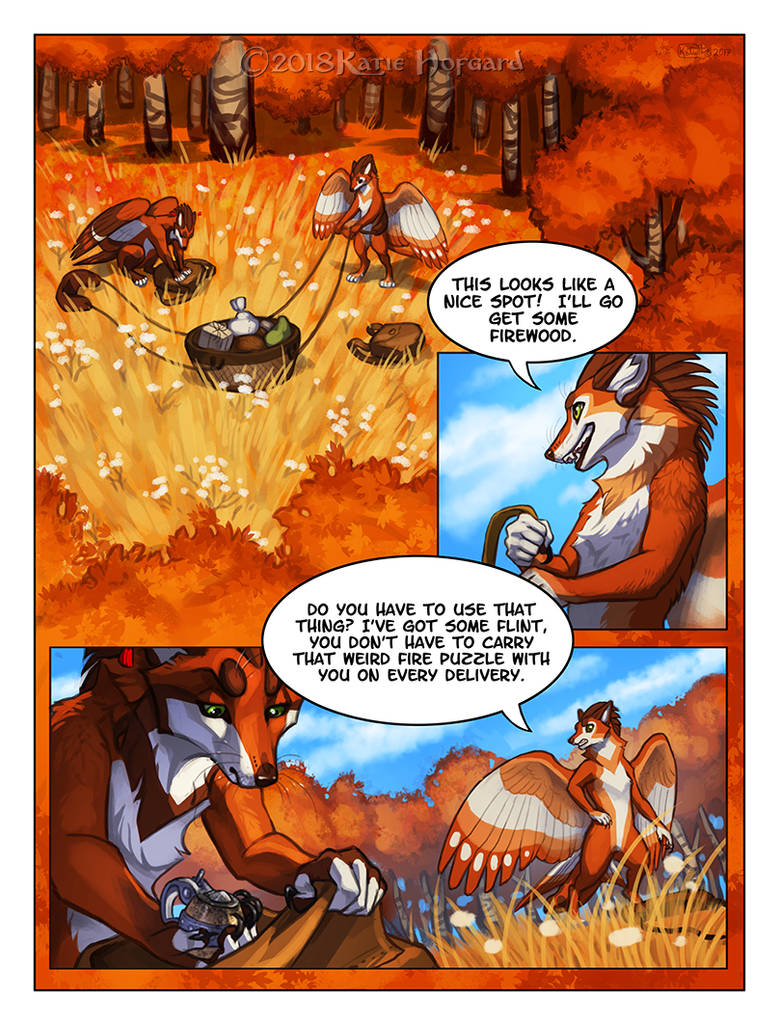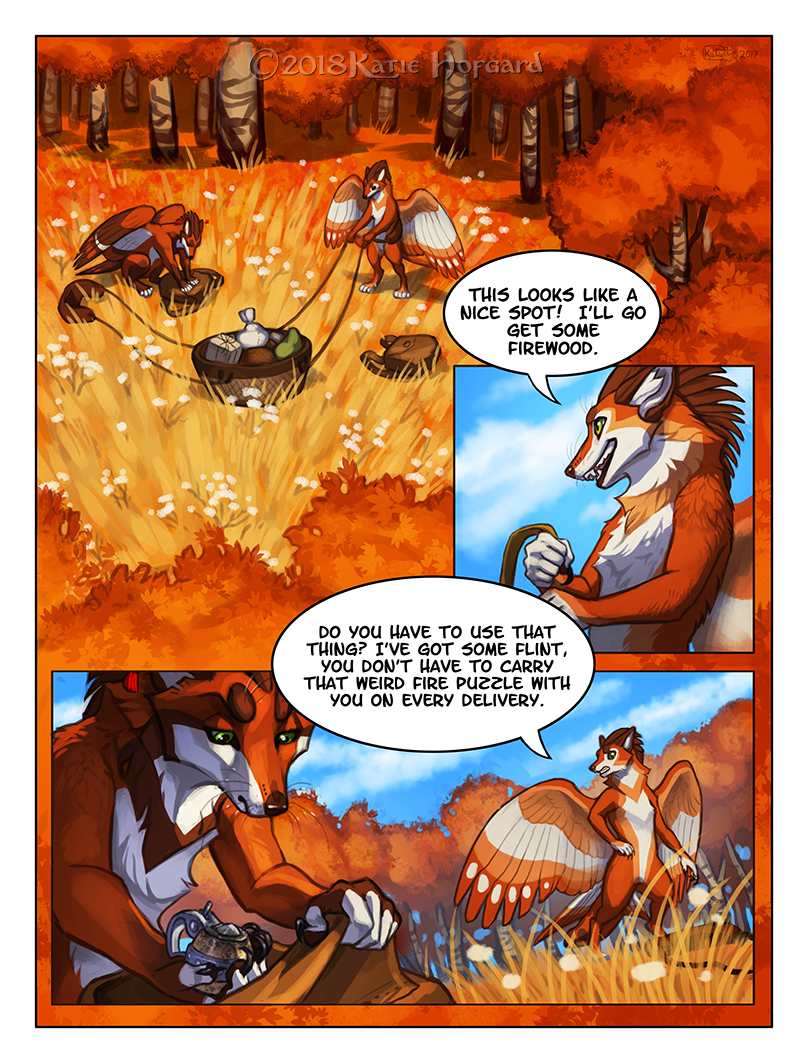 Watch
In a world where spirits and strange creatures roam the vast wilds, young Nym and her brother Lyn need to stick together for protection as they deliver goods and letters around their home territory of Khu'Dimali.
A comic created for my wonderful patrons over on Patreon! Originally this 10 page comic was going to be posted in October of last year, so I wanted to go with an autumn setting. With my husband's mounting medical problems, and my arm injury in November, I haven't been capable of finishing the last couple of pages till recently.
If you want to see more comics, more TeaFeathers content, or both, please consider supporting me on Patreon!