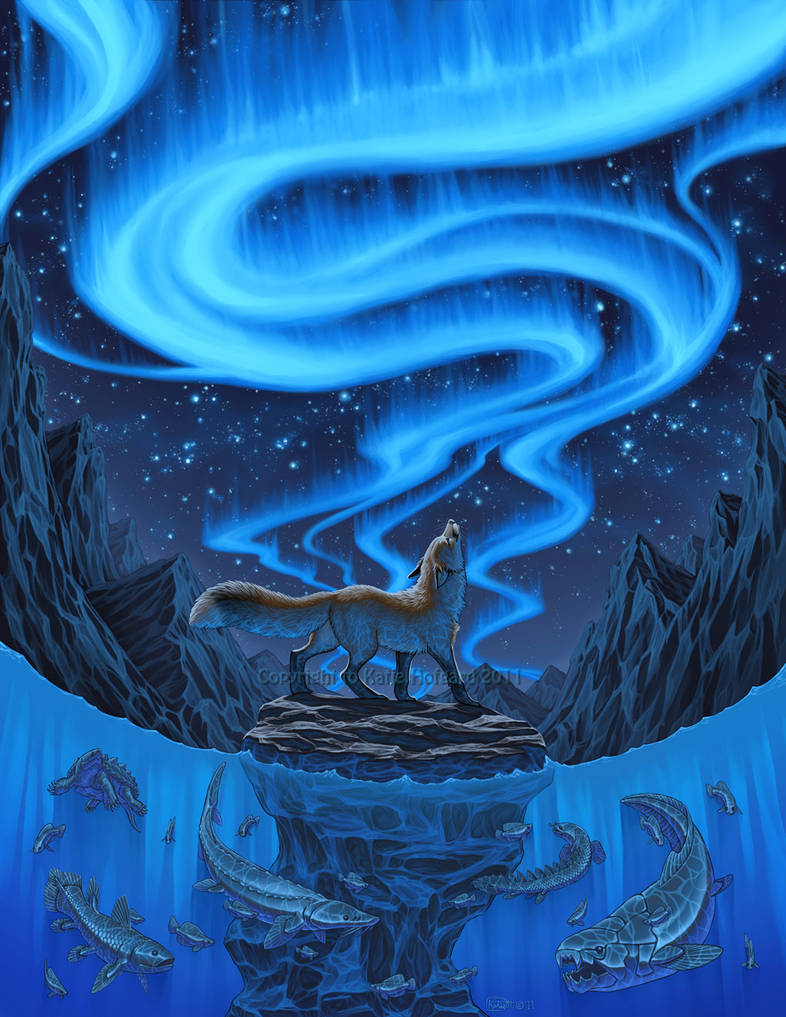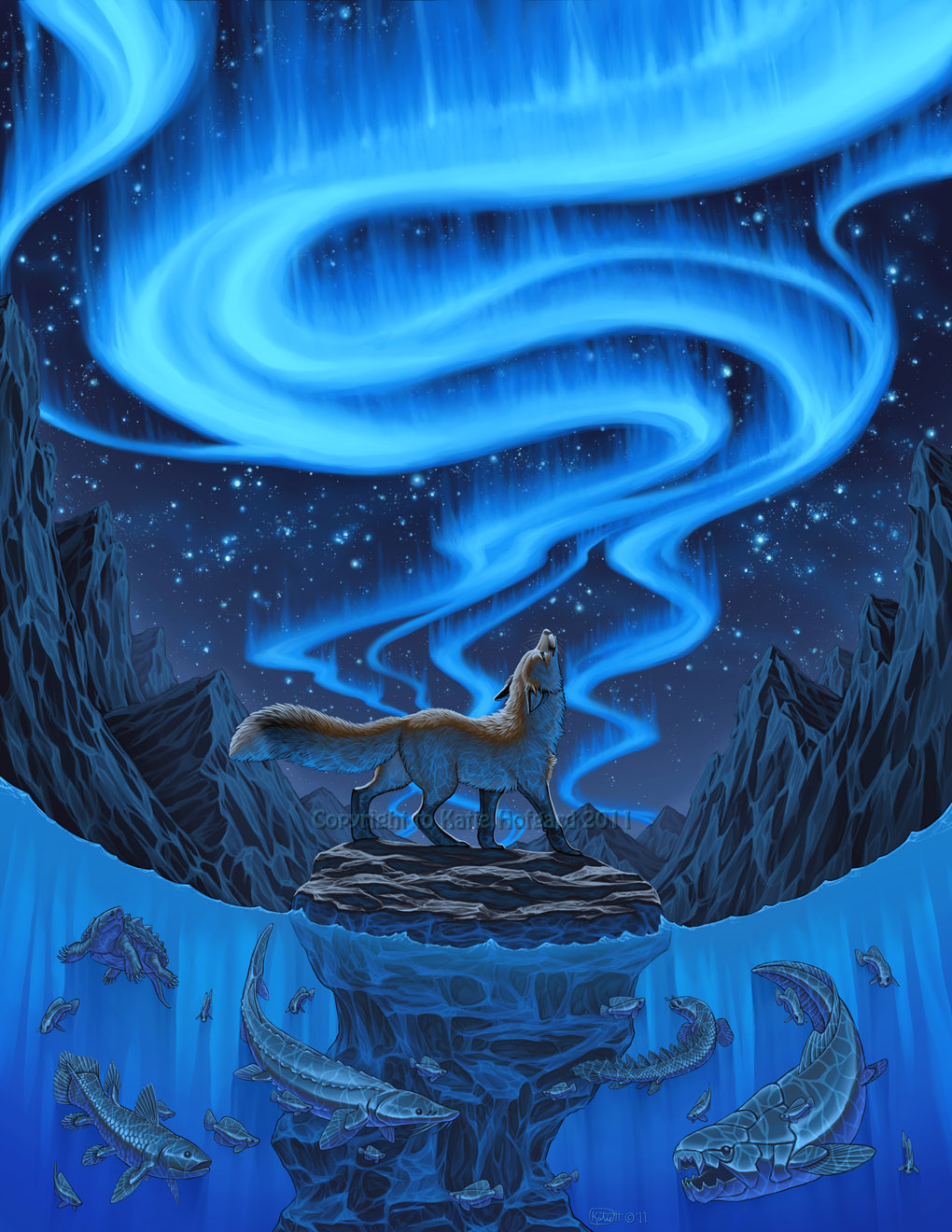 Watch
"One look into the sky...
A lifetime of inspiration"
An illustration for foxamoore's song, Aurora! Click below to listen!
[link]
This painting took me an entire week, gave me tons of trouble, but it quite possibly the most satisfying painting I have made to date. All done in photoshop with a Wacom Intuos 3 tablet. Fish species are Ceolocanth, Sturgeon, Polypterus, Dunkleosteus and random teeny fishes (and a snapping turtle). They are not 100% accurate (dunkleosteus is tiny), but this is more of a symbolic painting representing the eternal and ancient power of nature, and how inspiring it is.