Hi! I'm KatieCandy and I'm a tom boy and also am kind, sweet, & shy. I never wear dresses or skits. I like to draw, & make books, & TV. I have a Intellectual disability know as a learning disability. My favorite shows are Transformers Rescue Bots, Fairy Tail, Pokémon, Teenage Mutant Ninja Turtle (2012). The 7D, Gravity Falls, Naruto, Avengers Assemble, Power Rangers (I though I won't watch it again but I did.), The Thundermens, ducktales 2017, the powerpuff girls, the powerpuff girls 2016, powerpuff girls z, & The Fosters. I have 4 sisters named Michelle, Melissa, Michaela, and Myranda. I don't like when I see someone bullying other people because It's happen to me.
Don't Thank me when I favorite your art or watch you plz.
My DA Friends!





(she maybe back in two years)






My youtube page:
www.youtube.com/channel/UCMN4M…
My wikia page:
community.wikia.com/wiki/User:…
My Plz account/ alternate account:

MyAnimelist.net page:
myanimelist.net/profile/KatieC…
No chain messages
No saying thank you to me for favorite your art.
------♥♥---- Put This
----♥♥-♥♥----Ribbon
---♥♥---♥♥---On Your
---♥♥---♥♥---Page If
---♥♥---♥♥---You're
----♥♥-♥♥----Against
-----♥♥♥------Animal
----♥♥-♥♥----Abuse.
---♥♥---♥♥---Thank you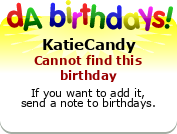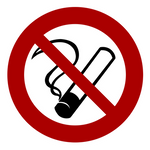 :thumb375489022:





































Which Rowdyruff Boy are You?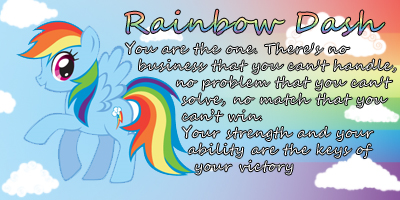 Which Of The Mane Six Are You?
What Is Your Level Of Randomness?
Who Is Your Beyblade Hunk?
What Yu-Gi-Oh! Character Are You?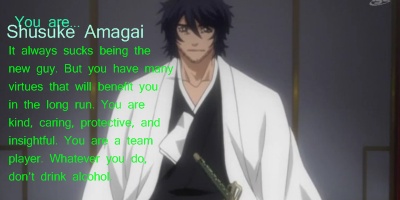 What Bleach Minor Character Are You?
Which Inuyasha Character are You?
What Vocaloid Are You?
What Dragon Slayer Are You?
Which Fairy Tail Girl Are You?
What Fairy Tail Character Are You?