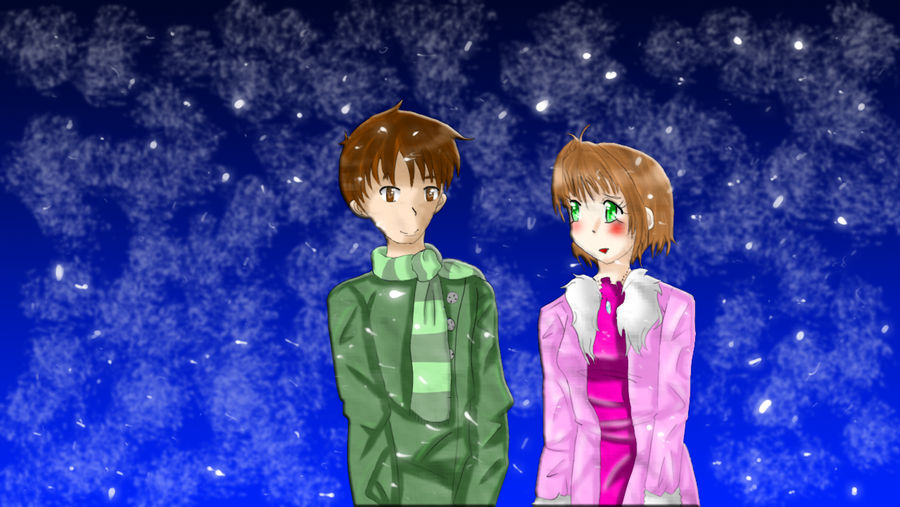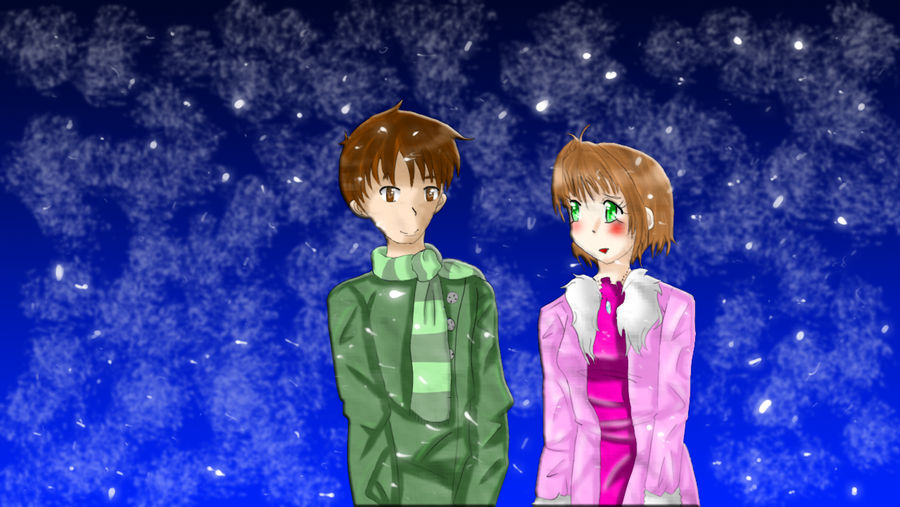 Watch
I finally did a semi-decent picture! I've spent a lot of time and I mean a lot of time working on this. It's not perfect, but I'm semi-happy with it.
This is fanart for ~
wishluv
's fanfiction, "The New Trials of Cardcaptor Sakura." I got inspiration from chapter 64, "A Christmas Miracle."
Here's excerpt from where I got the idea.
"Did you know? The reason I like watching the snow fall is because every time I see the snowflakes in the sky, I think of you, Sakura. The first time I saw snow, the winter of fourth grade, it was such blazing white; it was so bright it hurt my eyes. It was such a dazzling beauty I had never witnessed before, yet I was watching you instead, because you were laughing in such delight, and all I could do was thank that first snowfall for bringing you such sheer joy. When the first snow falls, I always recall that day."
I guess this is Sakura and Syaoran walking to where the scene this quote comes in.
Cardcaptor Sakura (C) CLAMP
The New Trials of Cardcaptor Sakura (C) ~
wishluv

I like the wrinkles on their suits, as well as the expressions. Are they shy about each other?
Reply

Thank you so much.

They're actually more awkward and happy because a lot of hard things happened between them them and they're finally starting to understand each other again. It's hard to explain unless you actually read the fanfiction.
Reply

Reply

That is so cute. I love it. Keep up the good work.
Reply

Hi again! Today I had the time to update my NT Fan site~ I wrote about you and your picture in my update (
[link]
) and added you to the

Artist Directory (
[link]
). Plus, I used your picture as the chapter art for A Christmas Miracle on the NT Wiki (
[link]
).
As you can see, I'm in the process of matching a chapter with a picture of something that happened during that chapter:
[link]
Even though I can't really draw myself, I look forward to the contributions from the community. So thanks for drawing this picture!
Reply

They're so cute! I loved this chapter~ it was really special for S&S to have a tender moment. I love what they're wearing! Syaoran is always adoable in a scarf and Sakura's coat is so pretty. Thanks for drawing this scene! I look forward to more NT art if you'll be inspired again!
Reply