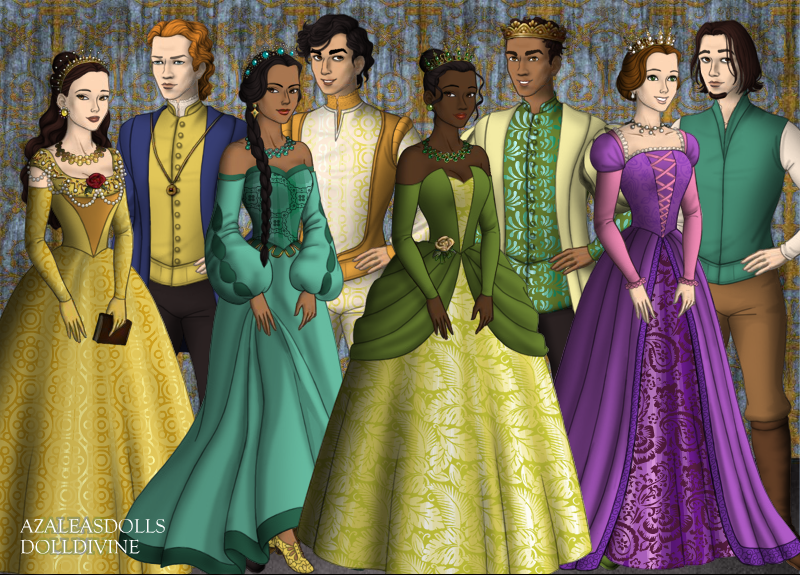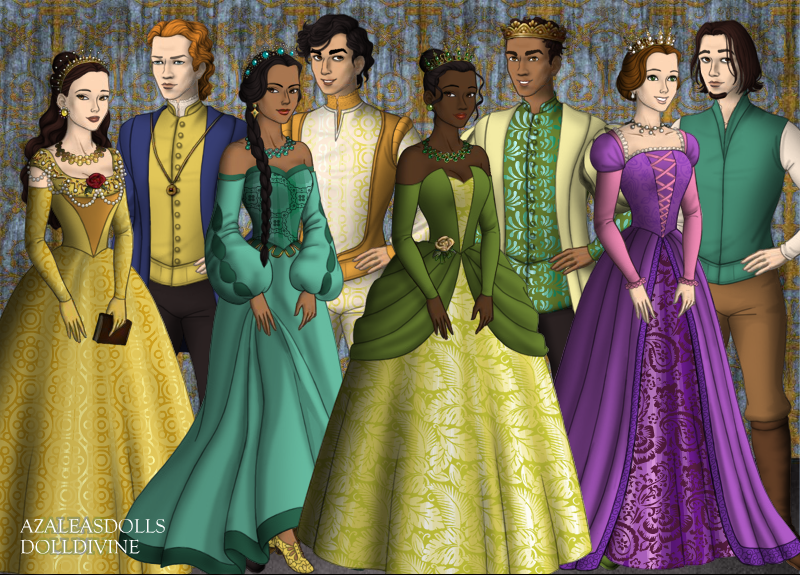 Watch

Okay, so here's the deal: I don't mean to sound ungrateful or anything, because lately I've gotten more

s than ever before. BUT these

s have mostly been for my dolls.
I just want to let you guys know that I actually have a gallery with both drawings, photographs, cosplays and fanfiction, and it would be so happy if at least some of you would check that out as well.

I'm not saying that you're not allowed to

this unless you also look at my gallery, I'm just saying that it bothers me a little bit that the pieces I have that get the most

s are dolls in mu scrapbook that I didn't draw myself..

Thanks for reading this.
*************************************************
Second part of Disney princesses and princes in Tudor inspires outfits.
Made with Doll Divine and Azalea Dolls' AMAZING Tudor Scene Maker:
[link]
Belle and Prince Adam (Beauty and the Beast), Jasmine and Aladdin, Tiana and Prince Naveen and Rapunzel and Eugene/Flynn (Tangled).
Other princesses and heroines:
Villains:

Reply

Completely awesome, but I think Flynn looks a bit... feminine ._.U
Reply

Thanks.. True, actually.. I think it's the combination of the eyes and the mouth, but it was the only way I could make it look even a little like him..

Reply

I love this! Would you like to check my Rapunzel Tudor style out?
Reply

This is really neat. I think all of them are, actually. You did a great job on them.

Reply

Reply