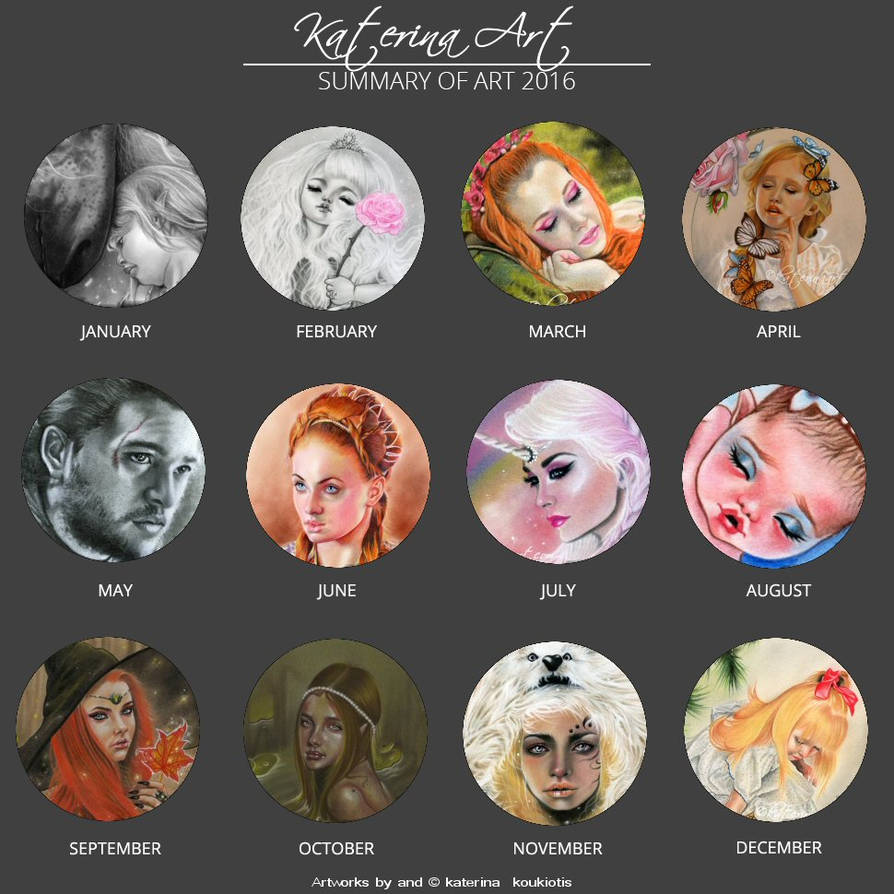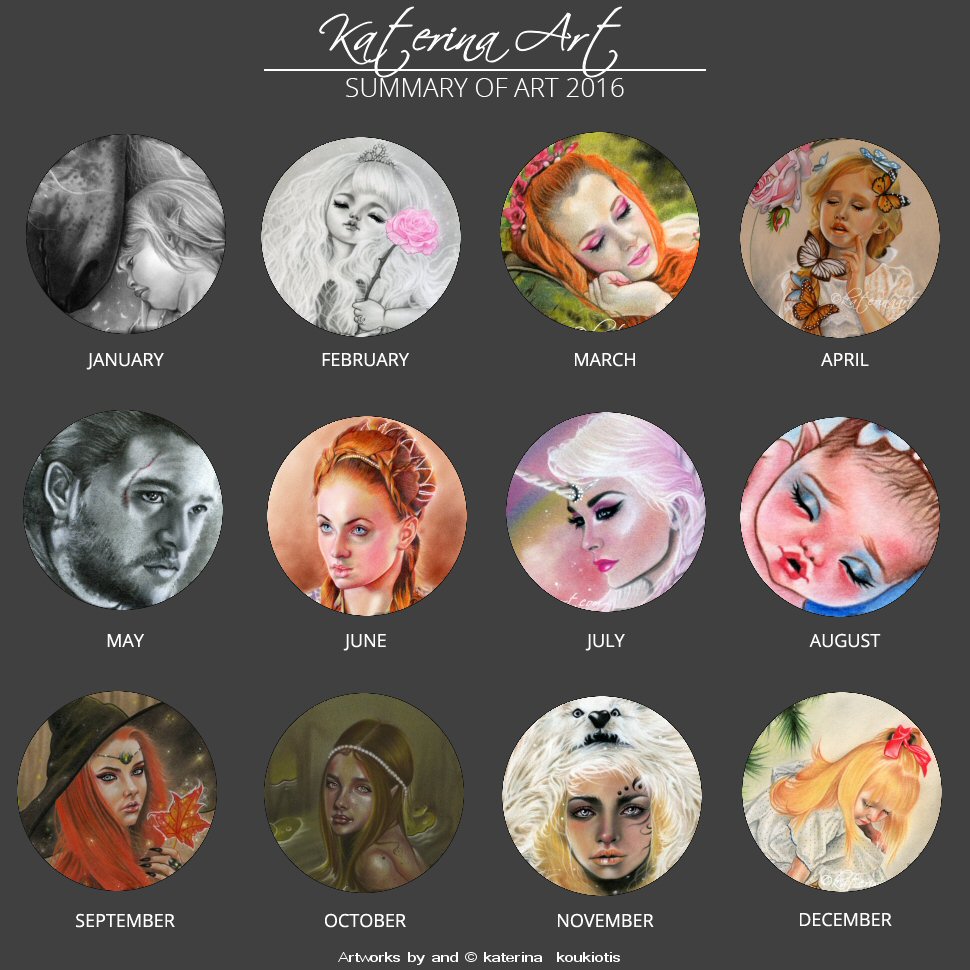 Watch
Somewhere in the world its already 2017

so Happy new year

A little monthly art summary of my 2016 drawings and paintings

, I did much more
drawings than what is previewed , all in all i did 42 originals and 72 sketches


I accomplished many new things with my art i wanted to for a while
in 2016 for this reason will be a special year for me

My art was submitted to gallery shows
i also tried inktober in October working with ink for the first time was challenging and fun,
did some more doll repaints ,i didnt do as much as i wanted but there is always next year

No matter what i do i like to stay creative and most of all enjoy what i do

I don't make new year resolutions i stopped making them a while ago i get disappointed when i can't keep them
but i do have goals and dreams

and a few of those goals i hope to accomplish in 2017 ,
I look forward to releasing my first coloring book i had several requests for those and i will do my best to have my
own coloring book released and hopefully new art books with my art , its been almost 10 years i came out with my first artbook.
I want to thank all my friends for all the lovely comments and support at deviantart thank you i stay here beacuse of you

and my apologies for not being much around these last two months especially December has been a really really busy month for me but promise to get back to everyone soon , much love from me

Thank you for all the support and love , want to wish you all a happy healthy safe productive new year 2017!! all the best to you and your families


many thanks to

for the lovely template

where to find my ART :
my website
www.katerinaart.com/
My instagram
www.instagram.com/katerina_art…
My facebookpage
www.facebook.com/pages/Katerin…
My Twitter
twitter.com/katerinaart
Where to buy my Original Artworks besides my website
www.artfire.com/ext/shop/home/…

Amazing, very beautiful works!
Reply

I like that Jon Snow is my birthday month.

Nice collection of your work.

Reply

You've had a wonderful year with many beautiful creations!
Reply

Beautiful works!! Just love your latest December piece. Happy New Year!

Reply
Lovely summary

Reply

Beautiful works! Happy New Year, Kat!


Reply