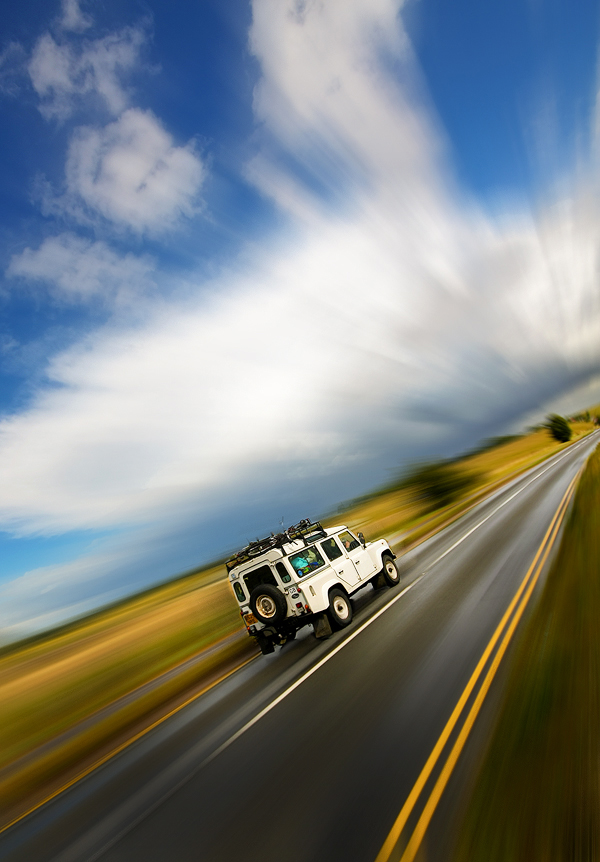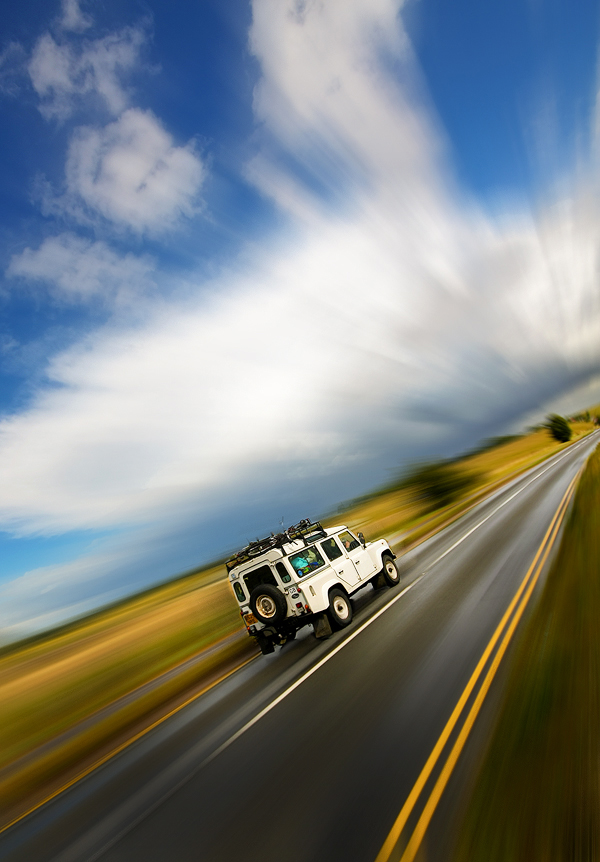 Als ich das Bild zum ersten Mal sah, hat es mich sofort gefesselt! Hier steckt eine unglaubliche Dynamik drin, sodass die Augen sich gar nicht abwenden können!

Zur Idee: Super! Ich bin ja sowieso ein Fan von jeglichen Abenteuer Themen und da spielt dieses Bild in der Indiana-Jones Liga mit! Der Titel weckt in vielen schon ein großes Spektrum an Erwartungen. Wer Abenteuer oder Adventure (ich find das englische Wort ja besser) hört, denkt wahrscheinlich sofort an Wildnis, Gefahren und an Geländewagen. Genau so einen sehen wir auf dem Bild und werden dadurch sofort in die Thematik mit einbezogen.

Unter dem Stichwort "einbeziehen" komme ich zur technischen Umsetzung des Bildes zu sprechen: Durch den sehr großen Unschärfebereich wird das Auge magisch auf das Auto gelenkt, welches vollkommen scharf abgebildet ist. Ich weiß ja nicht wie genau das entstanden ist, durch digitale Nachbearbeitung oder einen gekonnten "Mitzieher", aber der Effekt stimmt! Ich benutze selbst eine Canon 450D und ich kann sagen, dass Du hier alles aus der Kamera rausgeholt und eingesetzt hast, was sie kann.

Dadurch ist es nicht schwer, dieses Bild als nahezu perfekt zu bewerten! Möge das Abenteuer beginnen!
The Artist thought this was FAIR
31 out of 31 deviants thought this was fair.