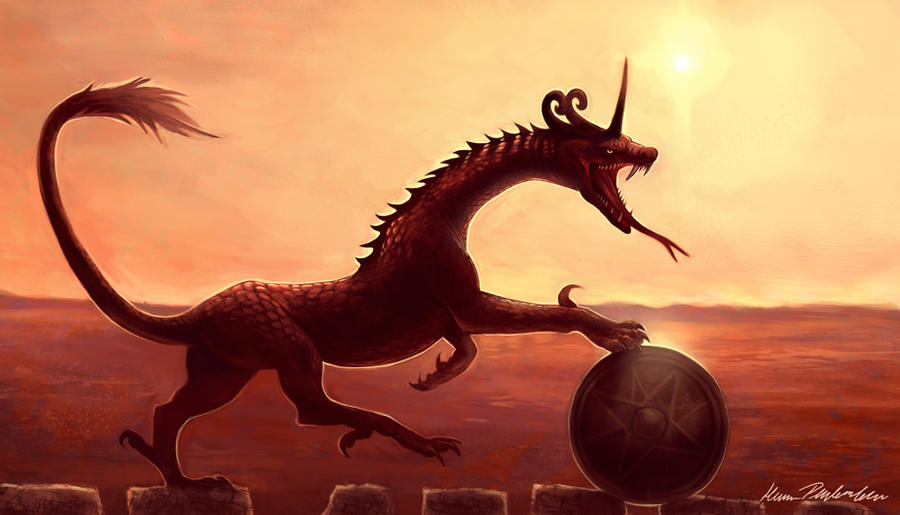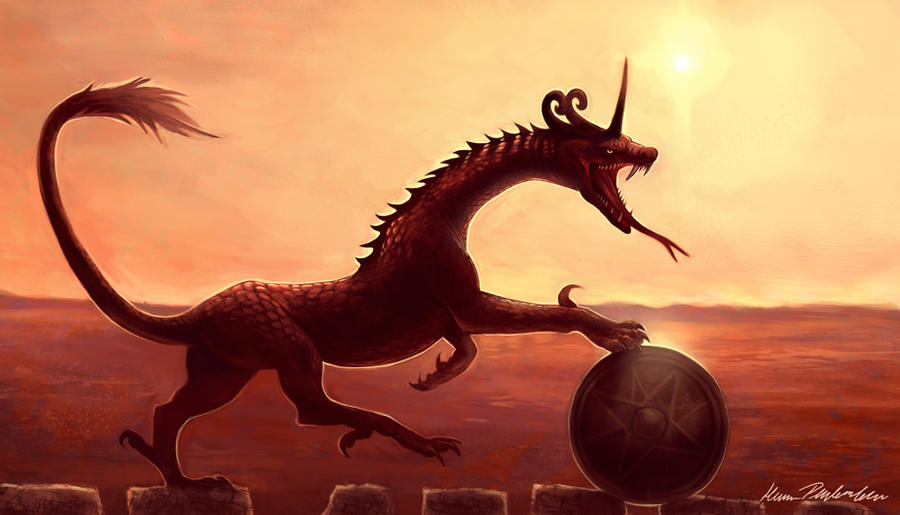 Watch
A doodle that developed into something a bit further fleshed out. I really like Sirrush, I imagine them as draconic cheetahs, their long limbs, cat-like tails and long bodies suggest flexibility and speed. I guess this one's rolling a shield across the top of the ruined Ishtar gate, apparently Sirrush do this.
I obviously had no idea how to paint a shield back-lit in such a way.


Critique is helpful and welcome.