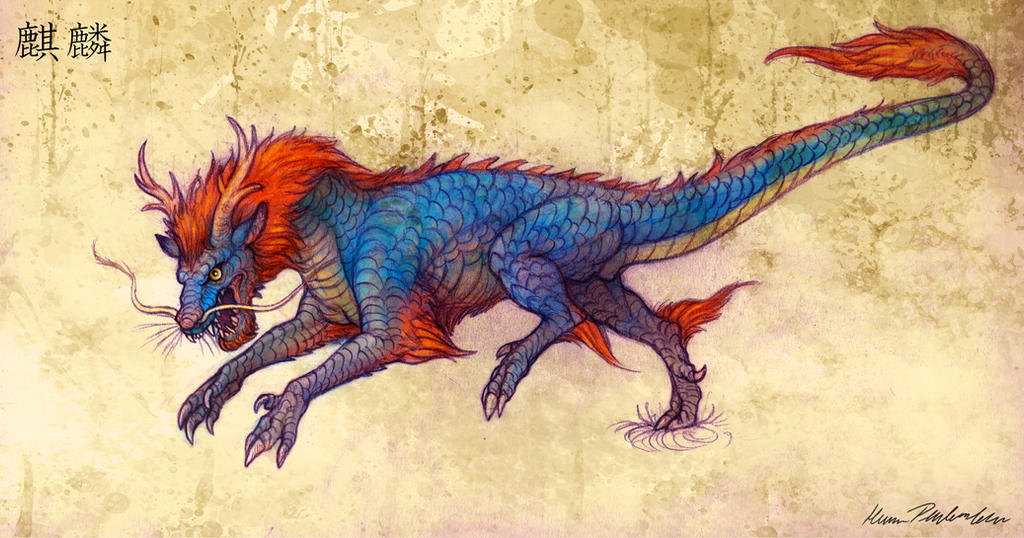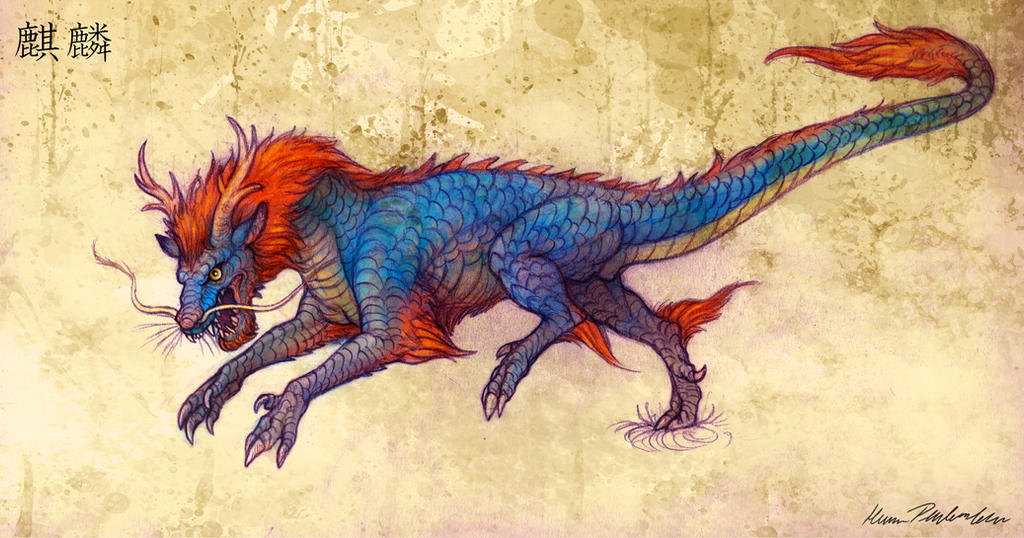 Watch
My take on a Qilin, doodled during a class.
Qilin (chinese) or Kirin (Japanese) is an oriental chimerical creature described as having the horns of a stag, tail and hooves of an ox, head of a dragon and scales of a carp. They're supposed to be omens of good, and have often been misleadingly called Chinese Unicorns, despite their ancient depictions resembling a hooved dragon more than any herbivore. They also posses a pair of antlers, rather than a single spiral horn.
I like the Chinese idea of them being more draconic than the Japanese version, in which they're more deer-like. But either way they have dragon heads and carnivorous teeth. The depiction of them with deer or horse heads is a recent invention.
Anyway, I drew this guy with the idea that they're omnivorous cousins of the oriental dragons. There are so many various body-builds amongst westerns, it's interesting to find an eastern correlation.
Wikipedia Qilin article:
[link]
As always, critique is always welcome and helpful.