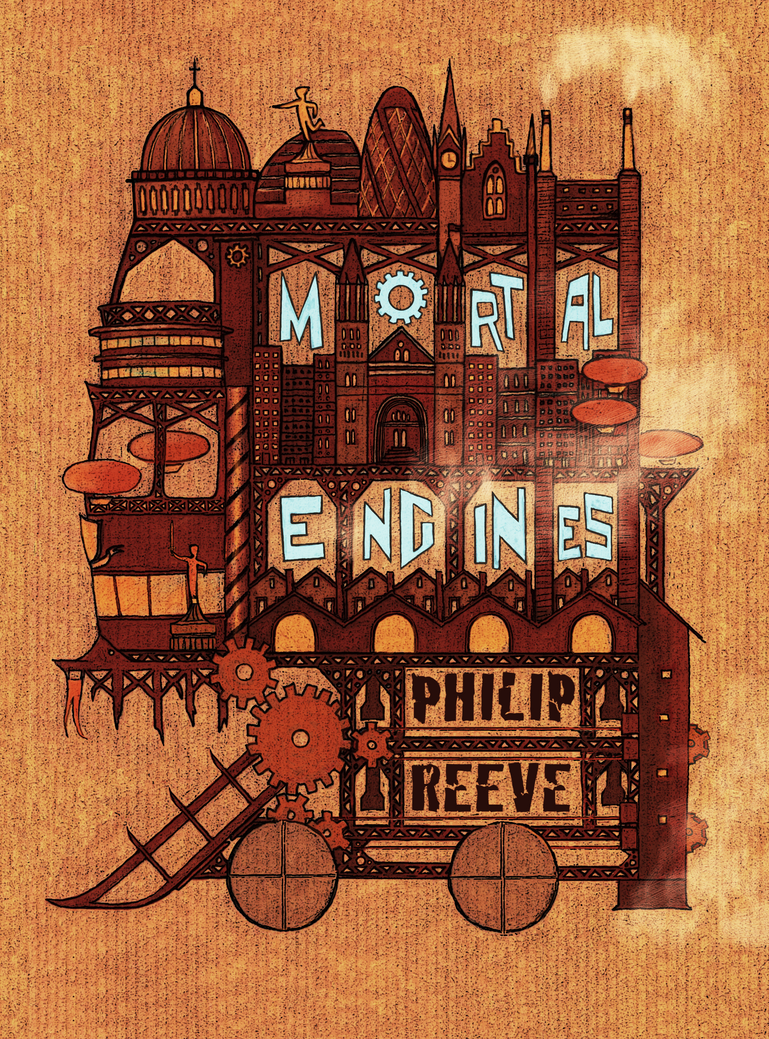 Watch
I made the sketches for this ages ago, and promised myself I'd work it up when I had time...

Inspired by a great Abram Games poster, I wanted to create a front-cover-style piece for the wonderful 'Mortal Engines' by Philip Reeve. It's the first of a quartet that doesn't get nearlly enough love considering it's full of great characters, truly original imagery and fantastically surreal invention.

This is a relatively bright and saturated version of the image... I think this balance works well for a poster image, but as a book cover I'd up the emphasis on the title and take the brightness of the city down.


So I'm glad to have finally done this. The only problem is that I'm going to find it hard to resist starting on a cover for book 3, Infernal Devices: it's largely set in the Traction City version of Brighton - my beloved hometown...