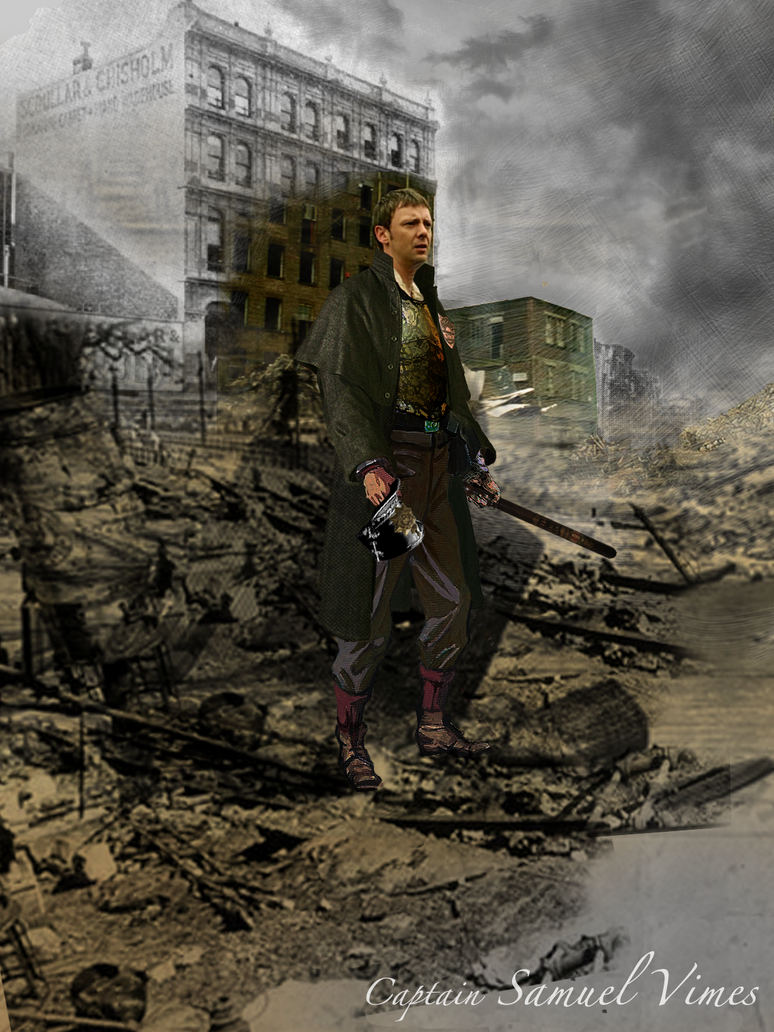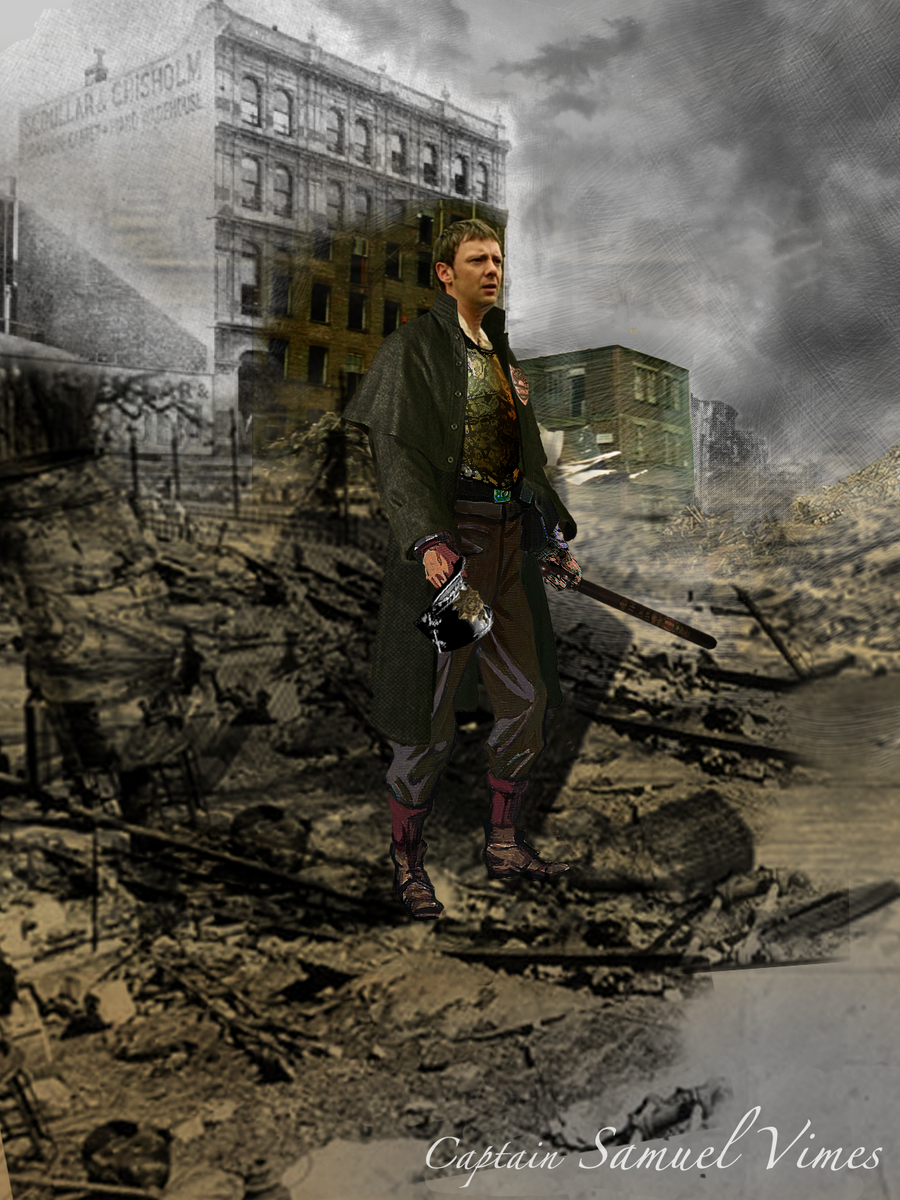 Watch
Tumbld here.
Born out of daydreaming (again) about this promised Watch tv series (again). I've decided John Simm might well be my dream casting choice for Vimes: he might look a little young for the part for some people's taste, but I think he has the quality you really need in the actor for Vimes: an thoroughly engaging, soulful performance that absolutely sells viewers on the truth of the character underneath all the fantasy and the humour of the story.
(Or perhaps I'm simply being unimaginative re. coppers called Sam who have a propensity for dropping 30 years into their own past.)
So, Sam Tyler from Life On Mars waking up in a '73 demolition site has become the basis for Sam Vimes in a dragon-Devastated Ankh-Morpork square.
An experiment in digital illustration, trying to mix up differently styled picture elements. Perhaps some of the elements used to build Vimes' figure are a little too close in style. I'd have liked the contrast between the illustrated and photographic elements to be as pronounced as they are in the background.

Ohhhhh I love John Simm. I don't think I would've thought of this in a million years, but it would totally work for me!
Reply

John Simm made a great recovering alcoholic in The Village. And Vimes is in his mid-forties usually so a bit of makeup would do wonders for Simm.
Reply

I'M SORRY WHAT THERE'S A WATCH TV SERIES COMING OUT?!
My day is made.

and makeup and stubble might help simms age a bit..?
Reply

Yes, it would seem we can expect a Watch tv series! If you google it, you can see a video of Terry Pratchett and team having an early meeting about it. I'm guessing we won't see anything till late 2014 at the very earliest, though, these things are always so slow...
Reply

I can feel some major fangirling coming on. Had better keep this under control if we have some years to wait

Oh but it would be so brilliant- I'll have to find that video!
Reply

i like John Simm but he's no Vimes.
Reply

Wait... The Master is Sam Vimes?... sounds legit.
Reply