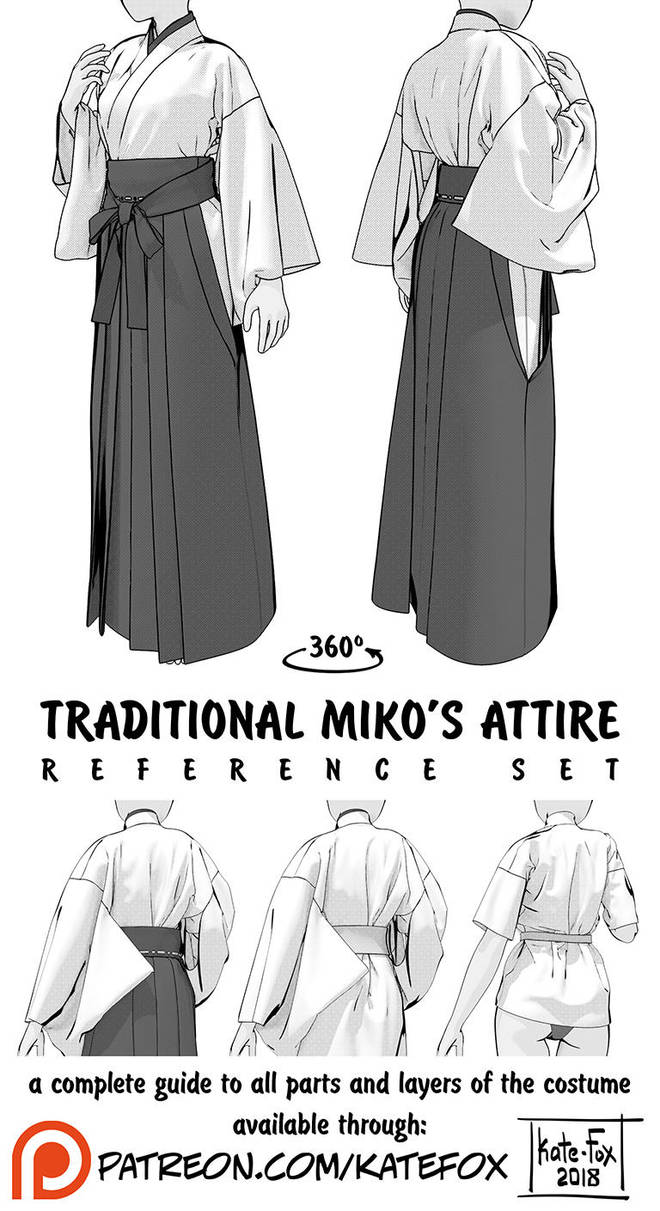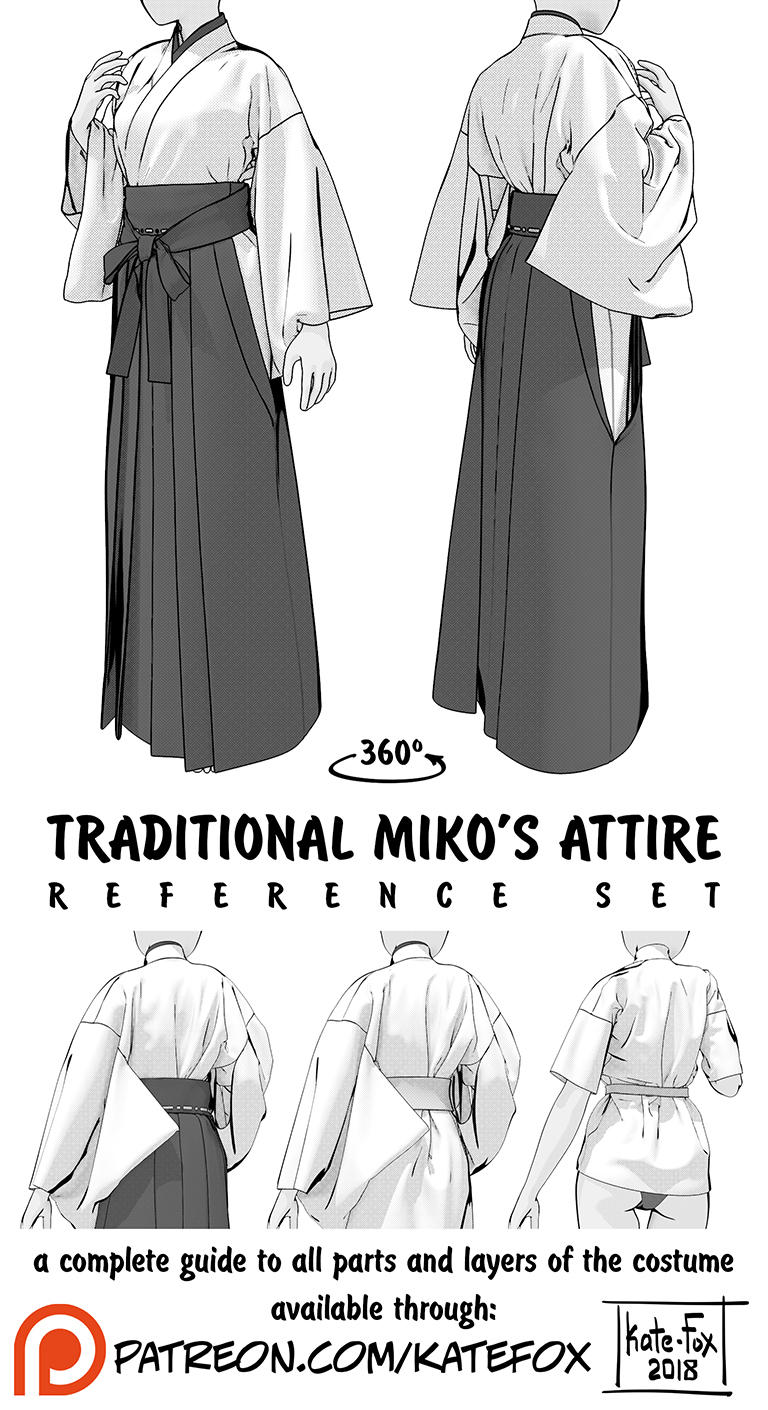 Patreon

ArtStation

CG+

Tumblr

VK

FB

Instagram

Gumroad

Hey guys!
I've got something special for you! Here comes the exclusive reference set for $5, $10 and $12 tiers patrons! This pack is dedicated to traditional japanese costume — miko's priestess attire and includes lots of costume (and all it's parts) pictures from different angles and even 360° animation!
This set was made by my husband exclusively for my patrons and it will be available in 61 and 62 reward packs.

Hey! If you like my work:
Watch me: kate-fox.deviantart.com/
www.artstation.com/artwork/Q69…
Support me: Patreon
or
Buy Me a Coffee


Rules:
You are free to use this set. For example: as refs or base for your OC's, as refs or base in non-commercial works and gifts. But you can't use it as base in commercial works.
Please: DON'T TRACE this sketches-pack IN COMMISSIONS, ADOPTCOMMISSIONS, ADOPT-auctions and commercial works.