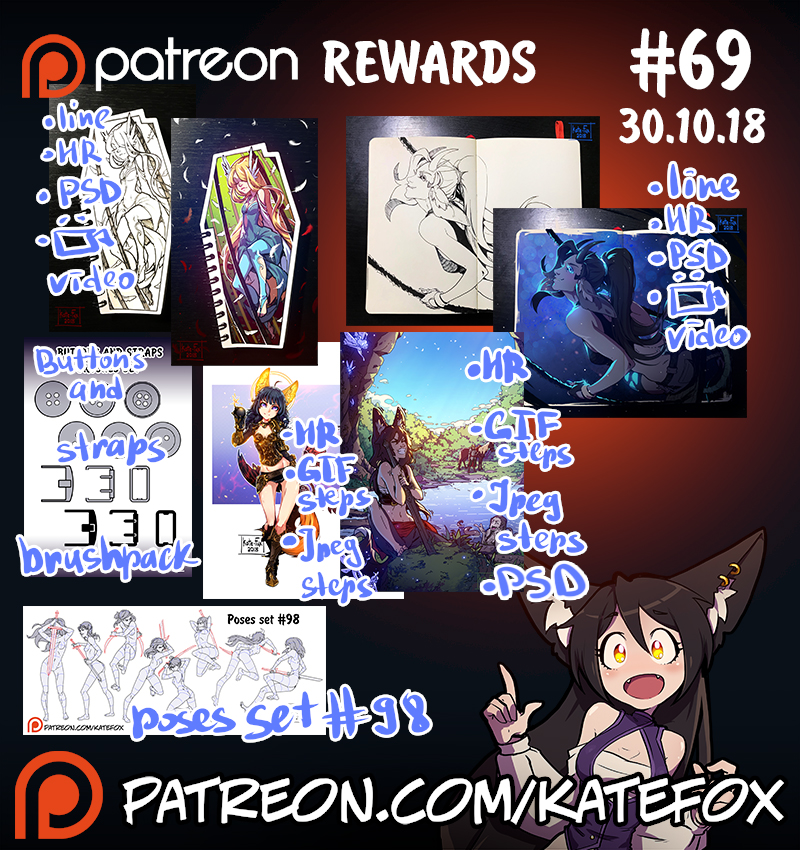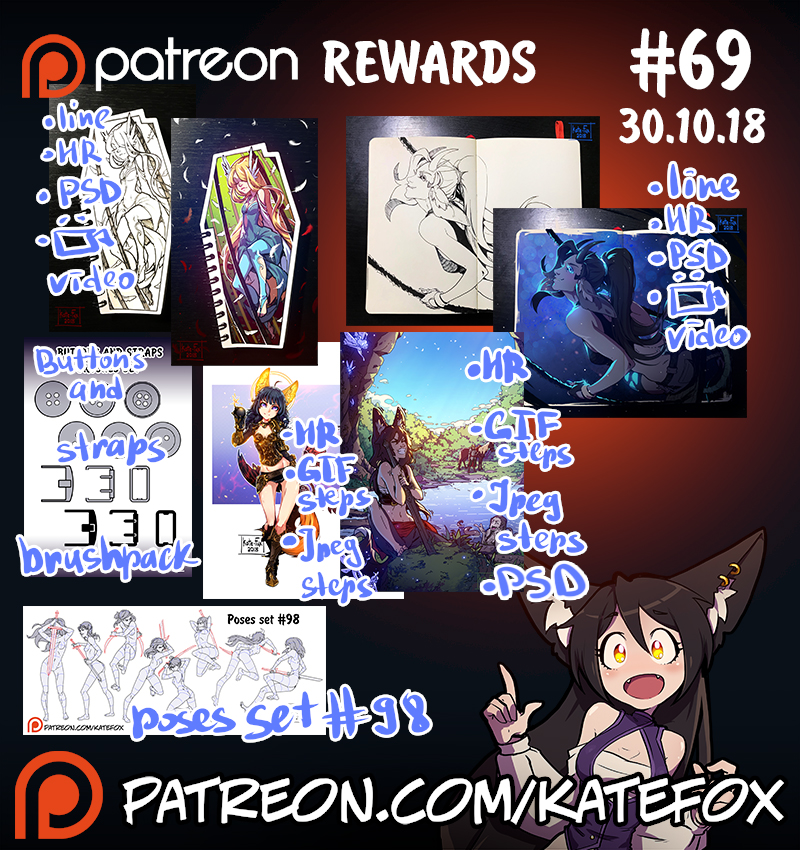 Watch
Hey folks!
I've got an announcement for you: I'm going on a vacation this month, so there will be only one reward post on October 30th.
Hurry up to become my patron until October 30 to get all rewards from #69 Rewards post!
See you soon!

The list

of rewards

for my amazing patrons <3!