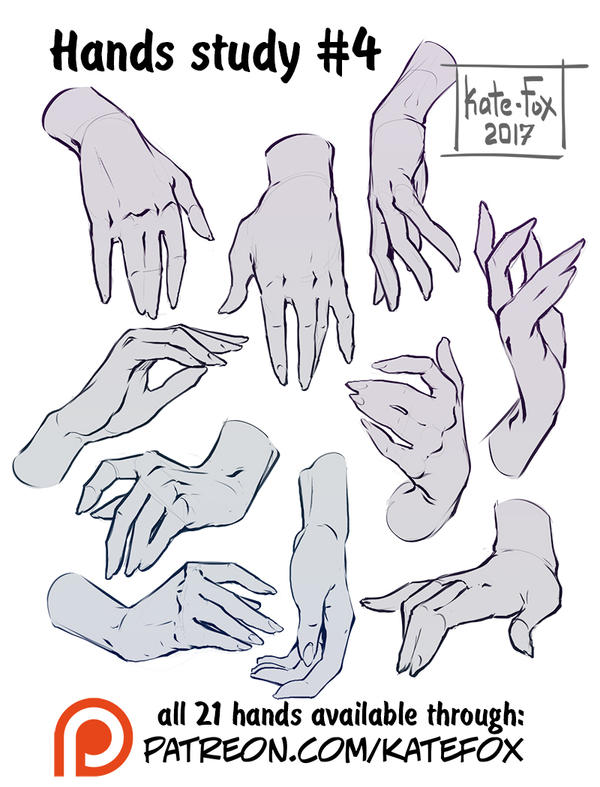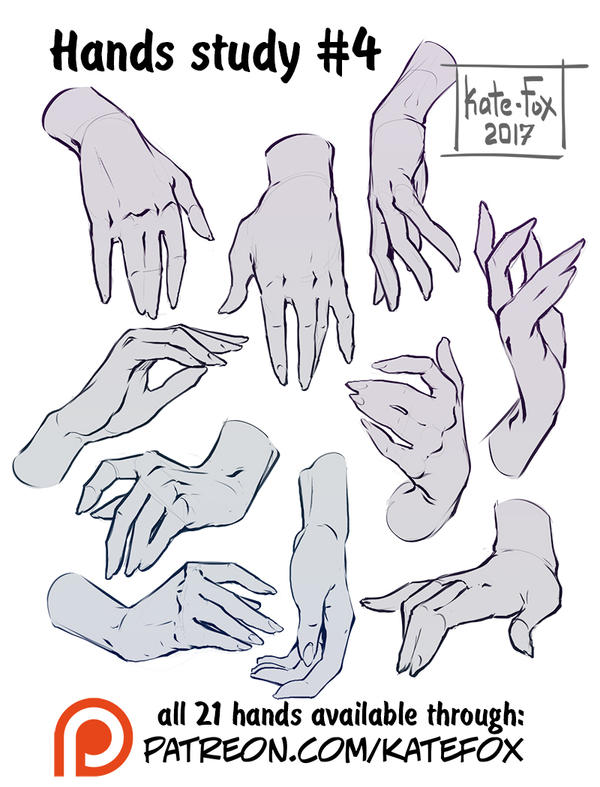 Watch

Patreon

ArtStation

CG+

Tumblr

VK

Hey! If you like my work:
Watch me: kate-fox.deviantart.com/
Support me: Patreon


My awesome patrons will get:

- 21 hands in High Resolution(4461x3052)


Rules:


You are free to use this poses set(refs and base for ur OC's, non-commercial works and gifts, ref in commissions etc.)
Please: DON'T TRACE this sketches-pack IN COMMISSIONS, ADOPTCOMMISSIONS, ADOPT-auctions and commercial works.

You can use them in commercial works as a reference but don't trace.
I love beautiful drawn hands and this pleases me more than it should
Reply

Also thanks for the hands tutorials!
Reply
This is a big help in finishing human figures
Reply

awesome studies! I like your drawing style
Reply

I was actually about to go looking for a hands ref... and there it is, exactly the pose I wanted. You are a godsend.
Reply

This is helping me so much. Thank you!
Reply

You are amongst the best of people for having made this.
Reply

ah yes

kira's weird fetish
Reply

The bane of my existence... drawing a hand. awesome work!
Reply

FINALLY someone with good feminine hand references
Reply

О, как раз то что я искала - Спасибо, это то что нужно!)))
Reply

Reply

Reply

oh god I need this. I'm terrible with hands!
Reply