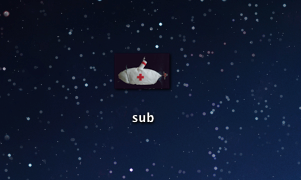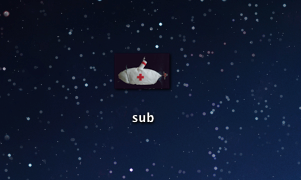 Watch
the screenshot
of the icon
of a photo
of a submarine i sewed

ist das ein rot-kreuz uboot ? man sieht es ja so schlecht. ist ja so klein !
Reply

ja, ist es

Reply

Reply

I like this a whole bunch!
Reply

Reply

très petit on screen
mais grandieuse in real
merci pour le favori, chouchou

Reply

A stuffed submarine?

Reply

yes, sewn and stuffed and with a stethoscope

Reply

A stethoscope?

Reply

haha yes, i made it for an art fair in stockholm whose title is "submarine death" - a bit loony, so i thought they needed a submarine doctor

Reply

Ah, I thought that you might have made it for a pediatrician. They sometimes use toys and props in their practice. A medical bag shaped like a submarine sounds like it might be a popular item. You may have found a niche market for your work!

Oddly themed art fairs sound like fun. It seems like a good way to provoke some unique work.

Reply