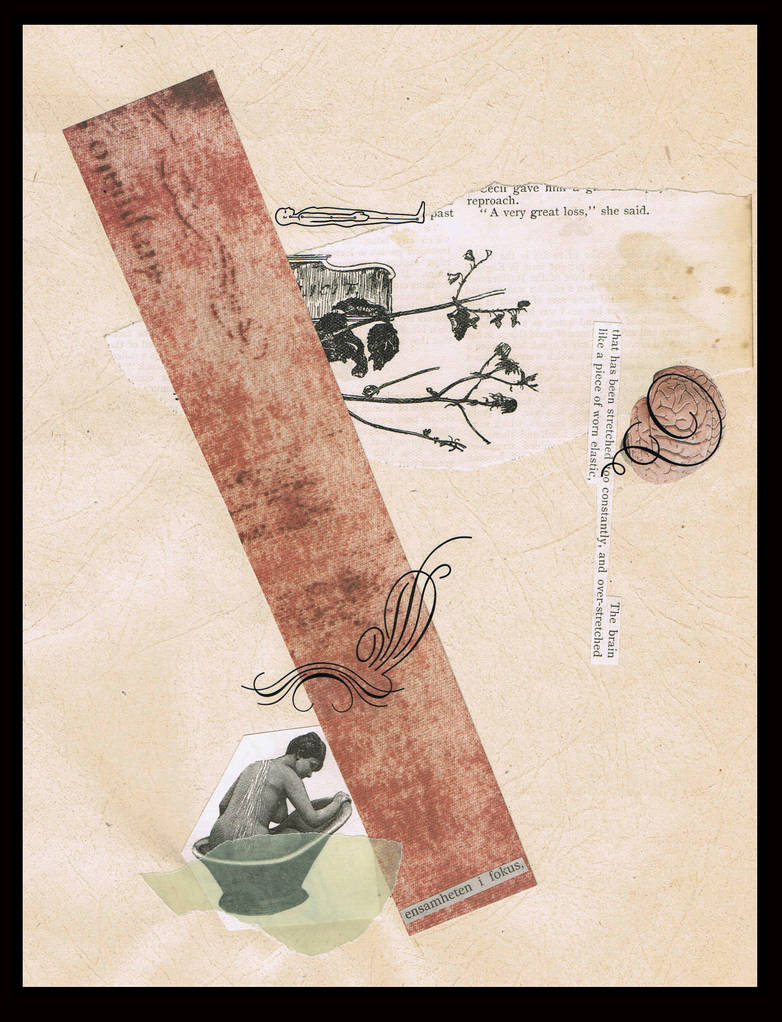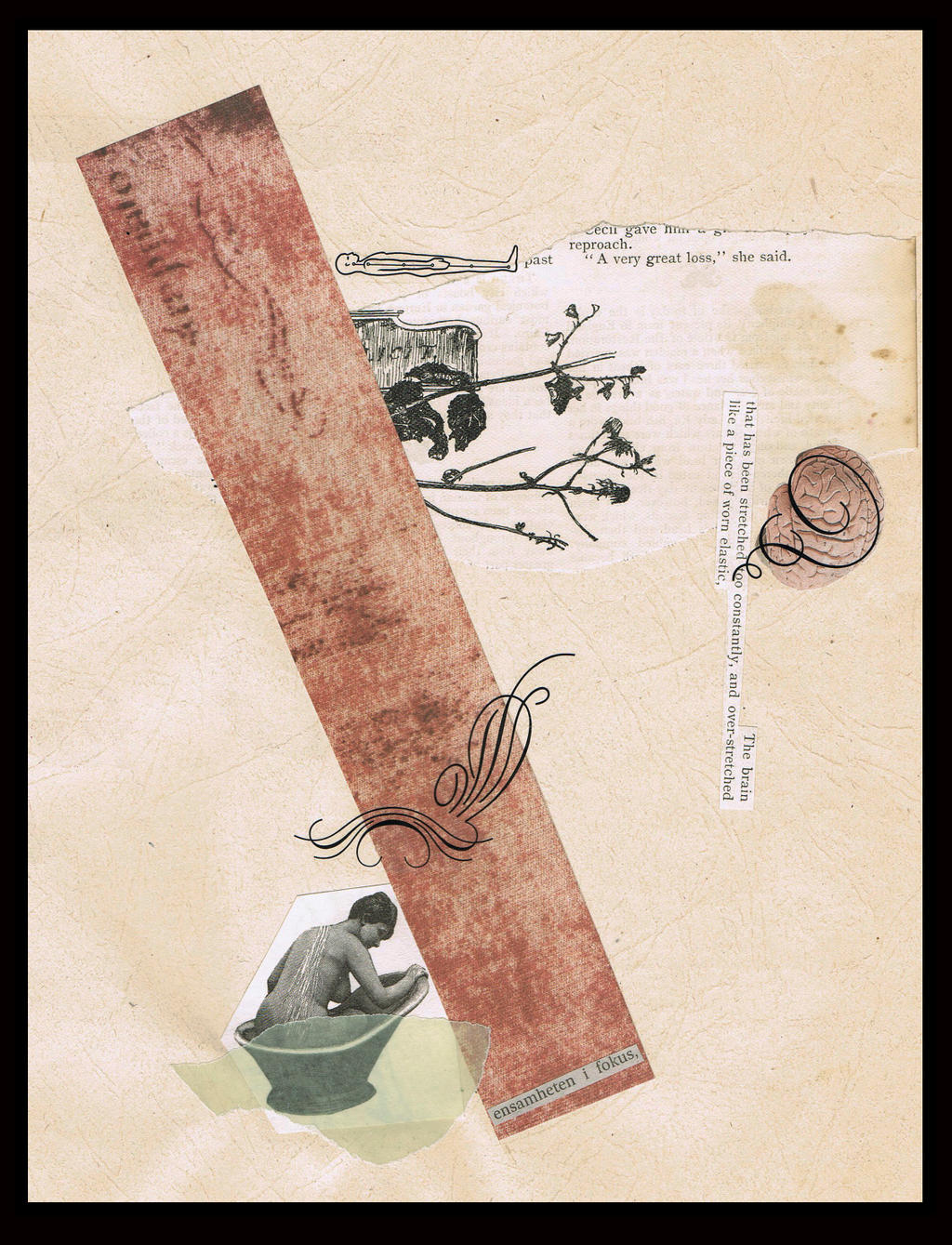 Watch

Reply

Mmmm, lovely diagonal lines here.
Reply

. . . the brain of course. ( "a very great loss " )
Reply

Vi skulle ikke har ensamheten i focus ...

Reply

concrete discription of my feelings

thanks
ich fühle meinen verstand auch oft überdehnt und gestaucht und dann wieder lang gezogen

Reply

ja. ich auch. viele blöde gedanken, die sich ziehen und weiter ziehen - zähe graue masse ...
naja, aber immerhin lösen derartige krisen bei mir kreativität aus. zu irgendwas muss die grübelei ja gut sein.
Reply

wenn sie kunst hervorbringt, wie deine, dann wünsch ich mir noch eine menge grübelei


auch wenns nicht leichter macht
Reply

sprechen wir von meinen oder deinen bandscheiben ?

Reply

great, Kat!

"the brain... like a piece of worn elastic"!


Reply

thanks, richard.
well, doesn't it feel like that sometimes!
Reply

oh yes indeed!

how you doing, Kat? any signs of spring over there?
Reply

yes, it is starting to feel springlike - weatherwise.
otherwise ... a bit down for private reasons.
what about you?
Reply

oh sorry to hear that

no spring here yet - continued snow piles and bitter cold.
i'm good though. new hip is working fine - still improving but very close to "normal." and a new grandchild will be born on March 21.
Reply

Reply

well this is only the second

grandchildren are pretty cool

nope, i used the cane for a couple of months and then was able to go fine without it. well - not at first but after another month or so. and walking without one is good when you have grandchildren!
Reply