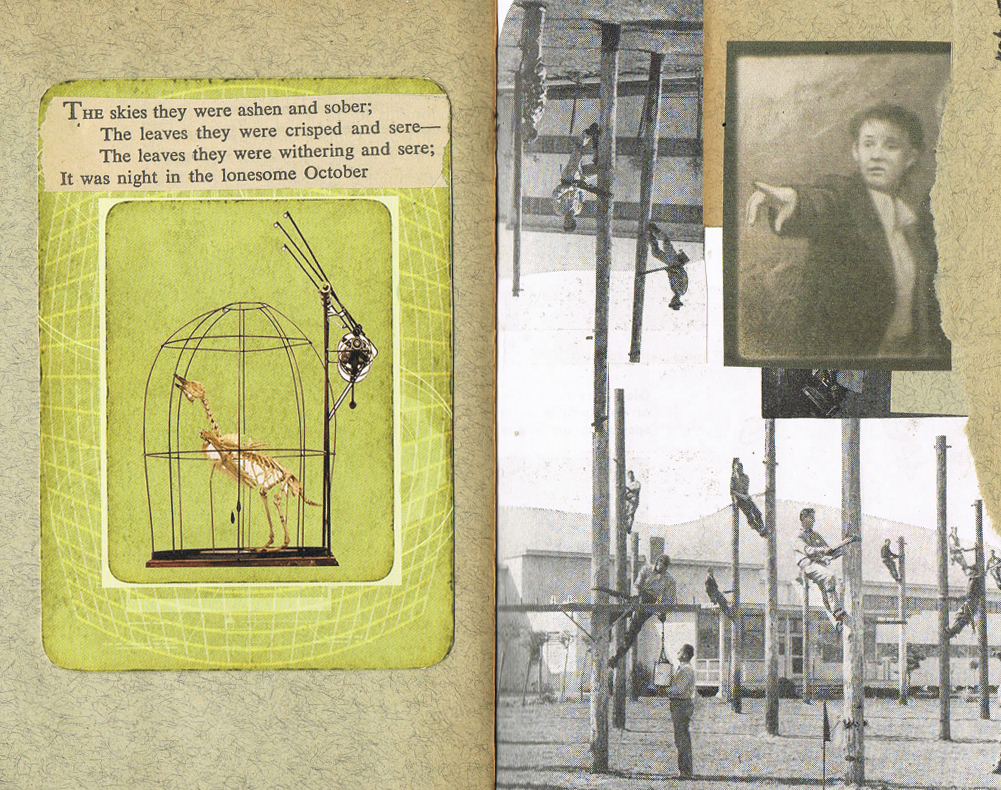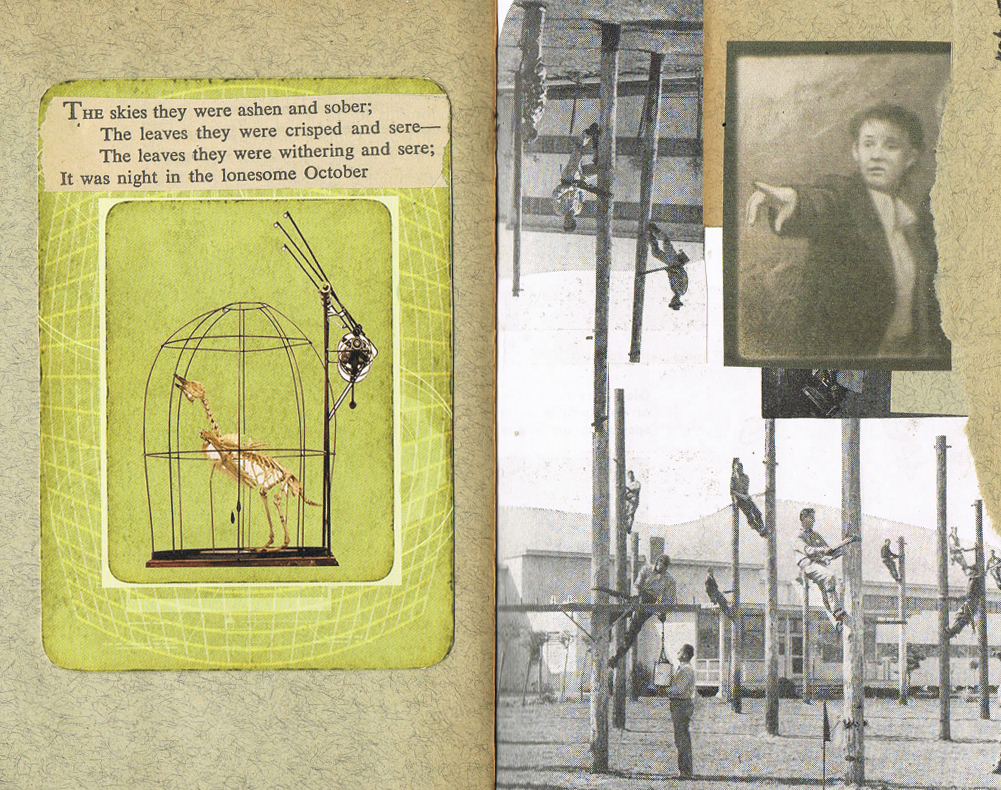 Watch
My spread in a fun project on Facebook "The Flying Glue Book" - a small booklet traveling to collage artists around the world.

Warte ersteinmal bis der November kommt

da gibt es nicht einmal mehr Männer am Stiel !
Reply

jetzt isser da und es nebelt ganz gräßlich draussen ... (danke fürs sammeln auch)
Reply

Reply

You see, I never really know how to comment on other people's artwork. I rarely know how to comment on my own works of "art", despite countless hours of brutal backbreaking labor invested in them.

I mean, I could say "nice" but what would that mean?
Reply

i don't think comments are needed so much, unless someone really has to say something. maybe our/my art should be more (thought)-provoking.
Reply

Well it did provoke a thought of mine, didn't it?

(I just often feel somewhat guilty for hardly ever commenting on the artwork itself, like "really interesting composition and great color contrast also, I love how the
juxtaposition
of .. etc.")
Reply

Reply

My neighbors are loud these days, they're probably trying to shout down their October lonesomeness.
Reply

Outshouting the rustling and twisting of the leaves?
Reply

I wish they were, it's perfectly windless over here, I hate that, it depresses me at least as much as loud people annoy me, which isn't so much about the noise as about being forced to share in their self-assertion issues. Sorry to bother you with this.

Reply