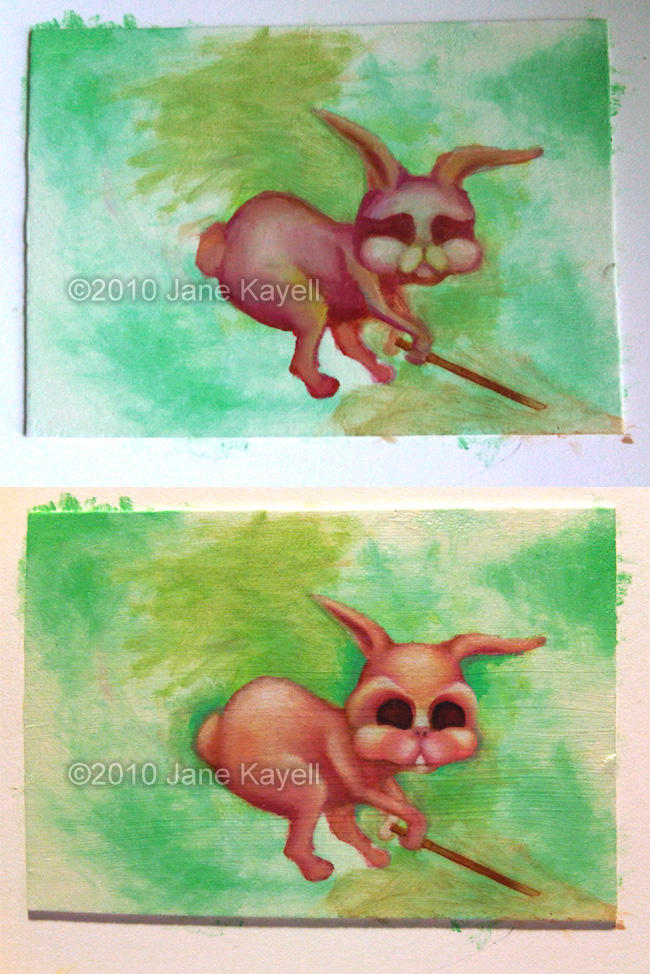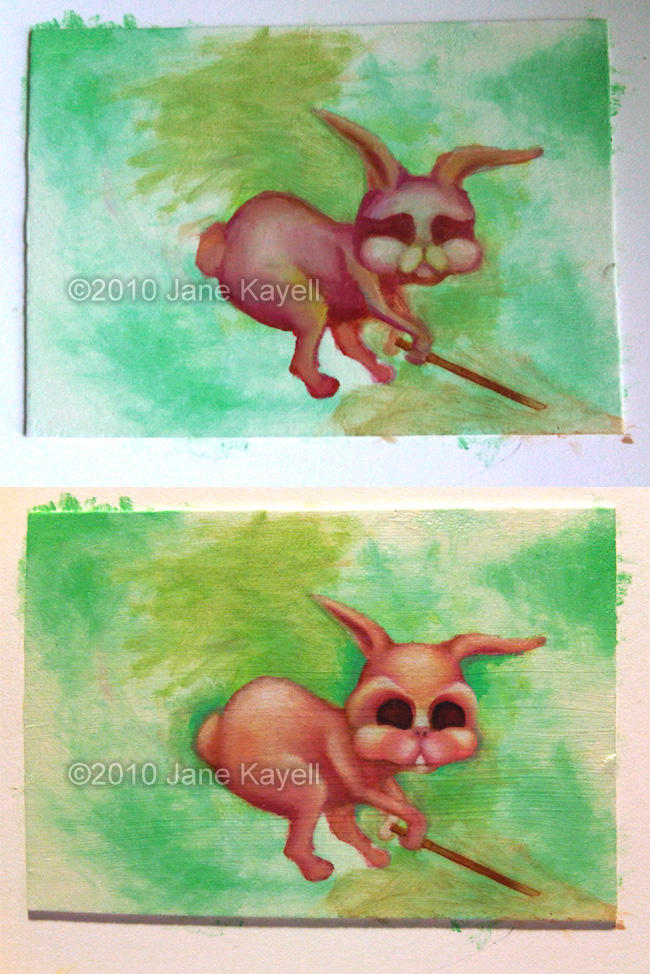 Watch
A work in progress, 3"x4" oils on gessoed bristol board.
I don't know if I will finish this one, I was mainly working on it to practice and get used to painting again. It's a blind bunneh!

I'd say he needs a seeing eye dog, but then the dog may eat him.
Reply

He does need a dog!! I was trying to think of what to add to this..I think I am gonna add a tiny, non-threatening dog hehe. Thank you!

Reply

Masterful, subtle touches push that top image into the huge evolution of that bottom one; fascinating and awesome to see…

Reply

Thank you Sam! I think it will just evolve more and more with each session

It's like a never-ending sketch!
Reply

Ooo curious, you have to finish it

Reply

It's looking pretty good, it's just a joy to see things in my message center from you!
Reply

Aww thank you mykel!! I didn't think you would still be up! Glad you like this so far

Reply

poor bunny he cant find his carrot.....lol
Reply