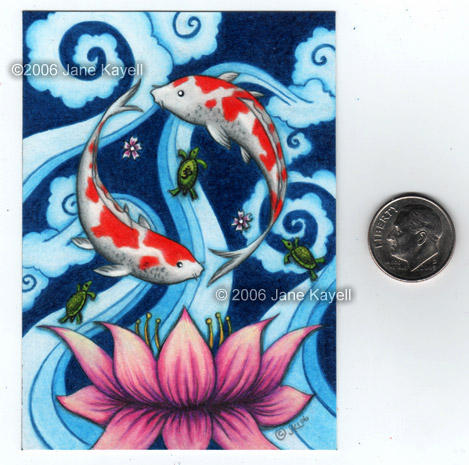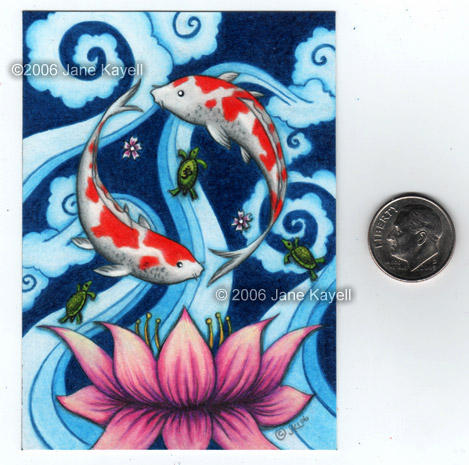 Watch
Medium: Prismacolor Colored Pencils, Ink
Size: 2.5" x 3.5"

This miniature drawing features a lotus with two koi swimming in a yin-yang position among swirling clouds. Inside the space between the koi is another yin-yang (a hidden one), use your imagination and you'll see it...The 2 sakura (cherry blossom) flowers are part of the hidden yin-yang. There are 3 tiny turtles swimming with the koi, and the turtle in the middle has an "OM" symbol on it's shell.




©2006 Jane Kayell, All Rights Reserved. This artwork may not be reproduced in any way without my explicit written permission.