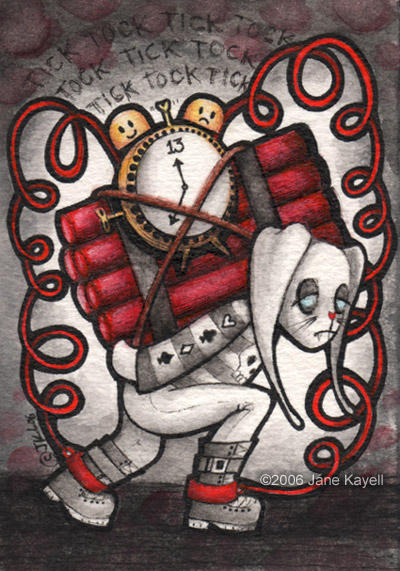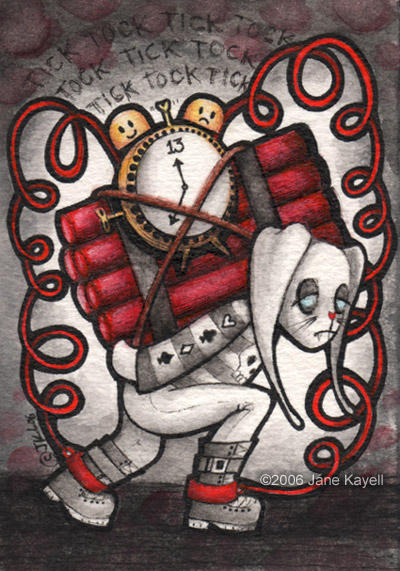 Medium: Watercolor, Water Soluble Pencils, Ink
Size: 2.5" x 3.5" (ACEO Size)
No Time to say "Hello",
...Goodbye.
Poor white rabbit.

This is my first piece for the
100 Theme Challenge
. This is for challenge #24 - "No Time". I think this looks kinda s
crappy
so I might scrap it.
Đ2006 Jane Kayell, All Rights Reserved. This artwork may not be reproduced in any way without my explicit written permission.