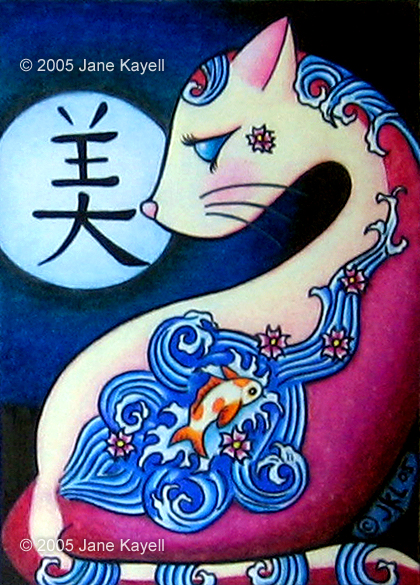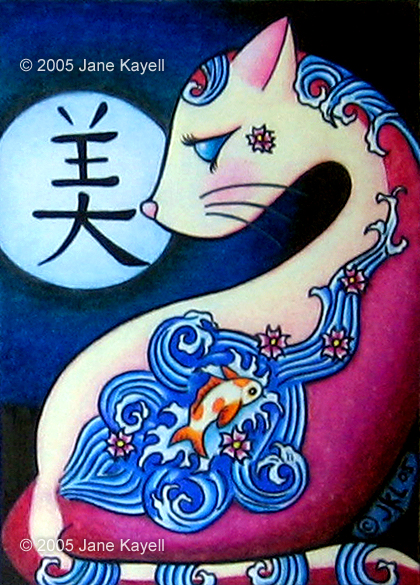 Watch
Medium: Prismacolor colored pencils, ink
Size: 2.5" x 3.5"
This is one of my earlier mini drawings, and will always be one of my favorites. It took forever to do all the little lines in the tattoos, because I had to keep sharpening my pencils after every few strokes.
This artwork features a half cream, half mulberry colored kitty with Japanese style tattoos. The symbol on the moon says "Beauty" in Japanese.

I have another tattooed kitty Here.

Print Now Available! Click here for prices
©2006 Jane Kayell, All Rights Reserved. This artwork may not be reproduced in any way without my explicit written permission.