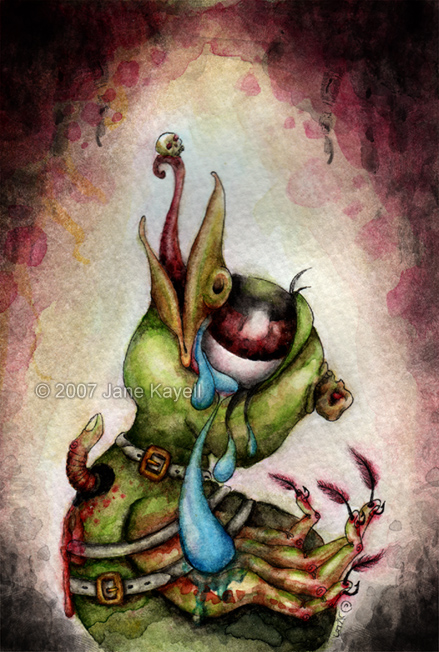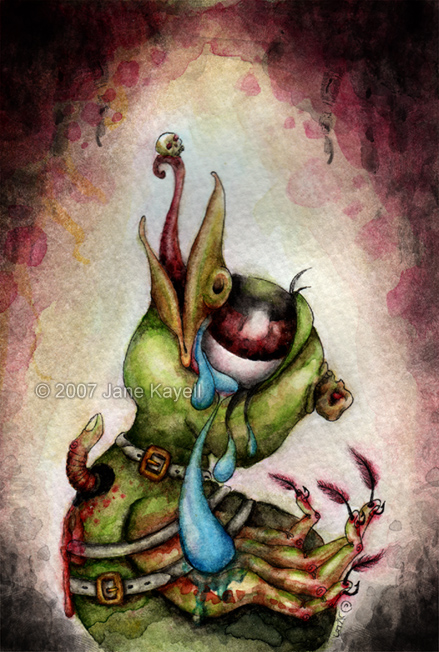 Watch

Prints available in lots of sizes! Click here to buy or add to your wishlist
[link]
Medium: Watercolor, ink, & a little Photoshop
Size: 3.5" x 5"
Sometimes when people reach out to you, it is too painful for you to reach back and accept their help... And you try to convince yourself that everything is gonna be ok, because that's the only way you can make it through the day. But you're only holding yourself down and making things worse...

What a depressing description...lol. I started this a while ago and finished it today, it's all watercolor & ink, except the blackish stuff & hand prints in the corners, I did those using Photoshop brushes by ~
Pfefferminzchen
from
rainbowharbour.net
.
Watercolor brushes:
[link]
Hand Print brushes:
[link]
©2007 Jane Kayell, All Rights Reserved. This artwork may not be reproduced in any way without my explicit written permission.