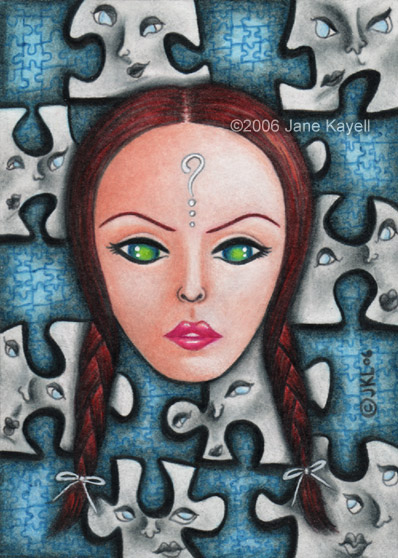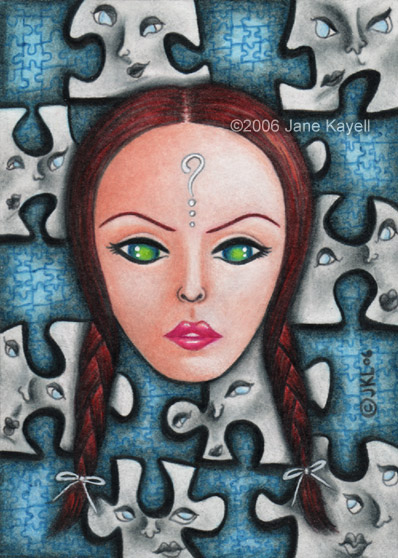 Print Now Available! Click here for prices
Medium: Prismacolor colored pencils, Ink
Size: 2.5" x 3.5"
A weird girl is puzzled by the world that surrounds her...
I drew a million little puzzle pieces in the background. Yes, a
million
hehe. This was part of the "Love Across the Ocean" exhibit in the UK a few months ago.
©2006 Jane Kayell, All Rights Reserved. This artwork may not be reproduced in any way without my explicit written permission.