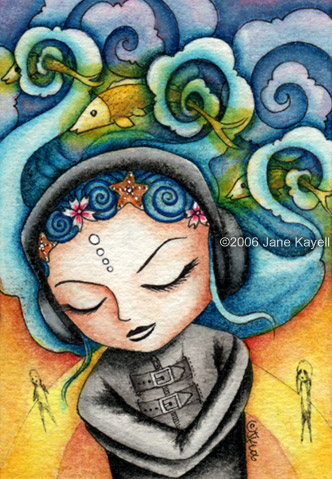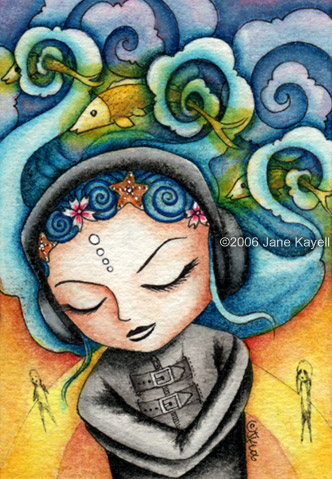 Watch
Medium: Watercolor, water soluble pencil, ink, colored pencil
Size: 2.5" x 3.5"
Where is my mind? D:
This is my crappy submission for
's weekly
Theme Thursday
thingy. The theme is "Nothing Gold Can Stay". I painted a girl losing her sanity...hehe. The gold fishies and the gold area around the girl represent reality/sanity. The black thing on the girl's head is supposed to be headphones. D:
©2006 Jane Kayell, All Rights Reserved. This artwork may not be reproduced in any way without my explicit written permission.