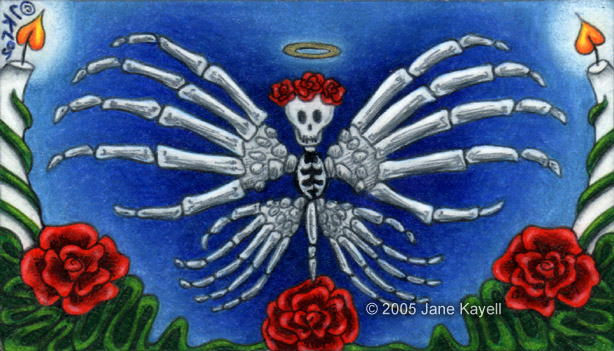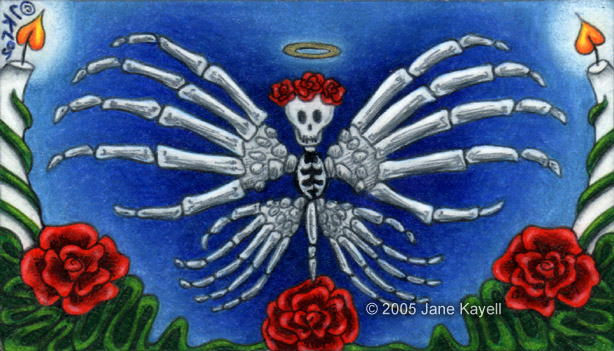 Watch
Medium: Prismacolor colored pencil, ink
Size: 2" x 3.5" (business card size)

This was my first business card size drawing. It is supposed to be a Day of the Dead/Dia de los Muertos butterfly that is guided home by the candles' lights. As you can see, she is a happy little butterfly...and she casts a heart shaped shadow.




©2005-2006 Jane Kayell, All Rights Reserved. This artwork may not be reproduced in any way without my explicit written permission.