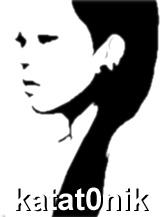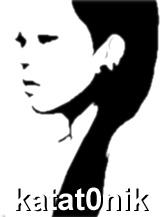 Hello! I am a self-taught fantasy artist from California. I strive to create unique things & I hope my artwork reflects that. All my artwork is 100% hand drawn, designed, & painted by me. [Edit - I've been trying out digital art since I joined DA...none of the digital stuff is in my gallery though, just scraps!] Most of my work is 2.5" x 3.5" (the size of a playing card). I try to fit as much detail as possible into my tiny drawings & paintings. My artwork has been shown in the UK & is currently in private collections in the US, Canada, Europe, & Austrailia.
My "official" short bio is in my DA Print shop
[link]
The picture above is a digitally altered photo of myself, I used
this tutorial
to edit it in photoshop.

She is a genius miniaturist - I own an original Katat0nik and it is amazing!

Keep drawing wonderful artist!
Reply

you have some beautiful pieces in your gallery, but this image i like very much for some reason, minimalistic i'd say

take care

Reply

i really love ur trippy drawings

your stile, the colors !!!
good good good
Reply

Wow, a play card? I thought they were at least A5 if not A4 even!
Reply

Yup, most of my work lately is tiny! It's a challenging format, but very collectible. I try to make my small paintings "true" miniatures, with as much detail as a large painting would have.

Reply