Journal Entry:
Fri Mar 16, 2012, 8:20 AM
❤
My Profile Page
❤
My Gallery
❤
My Journal
❤
Hi! I just want to make some update. :3 My premium membership was extended for another 3 months.

I placed second in a contest by

Bless her soul.
This was the drawing responsible for it.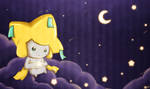 That's all. Have a nice day everyone!
This is where you feature your friends.
.::.
This is where your featured deviations go.
.::.
Skin created by (c) r0se-designs
Listening to: Story of us
Reading: Naruto
Watching: Taylor swift?
Eating: noodles
Drinking: water