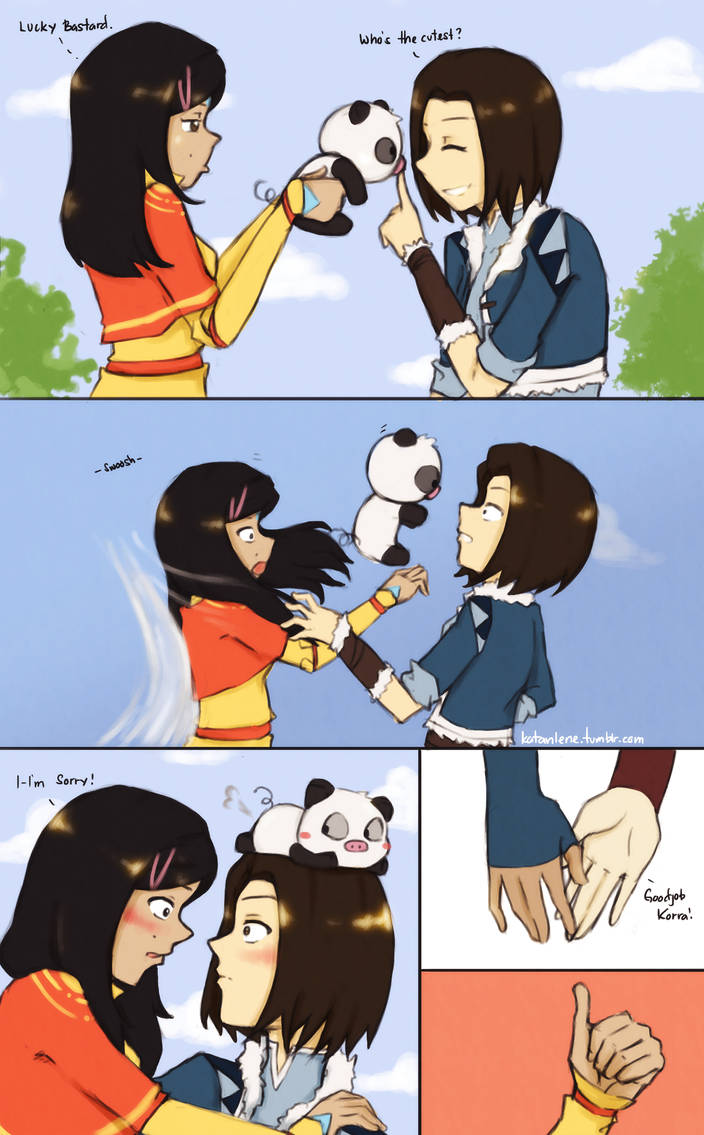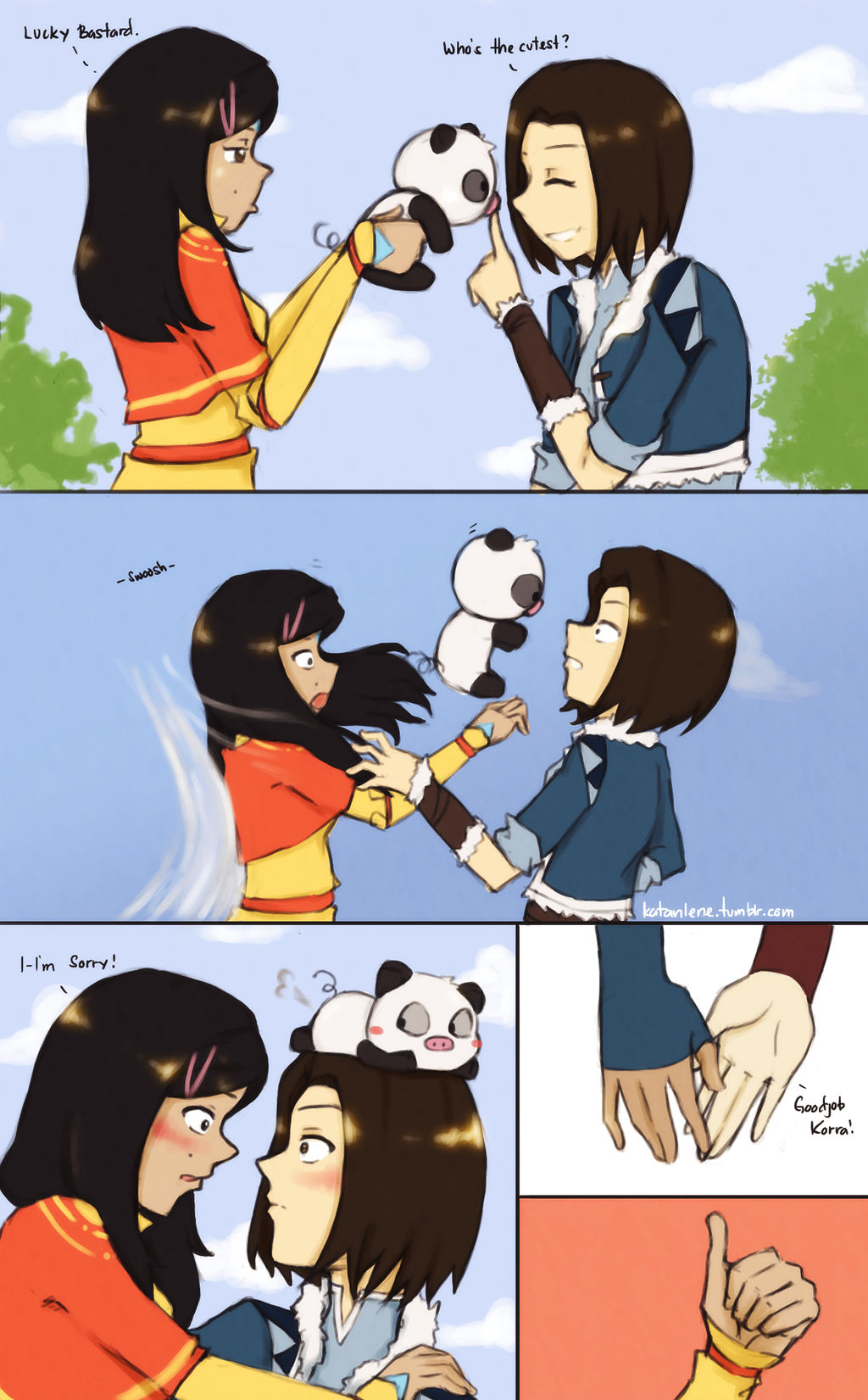 Watch
OK! As response to @lauraknatt​ drawing of our avatar OCs. You can see it here. I present a mini comic of us.
I planned everything C; *wink wink* and a little help from Korra and Asami.

Reply

Cute, but who are the two girls?
Reply

Thanks, These 2 are me and my bender's friends avatar OC we submitted in the avatar contest. A ship was made for it, so we drew it.
Reply

This is nice

Reply