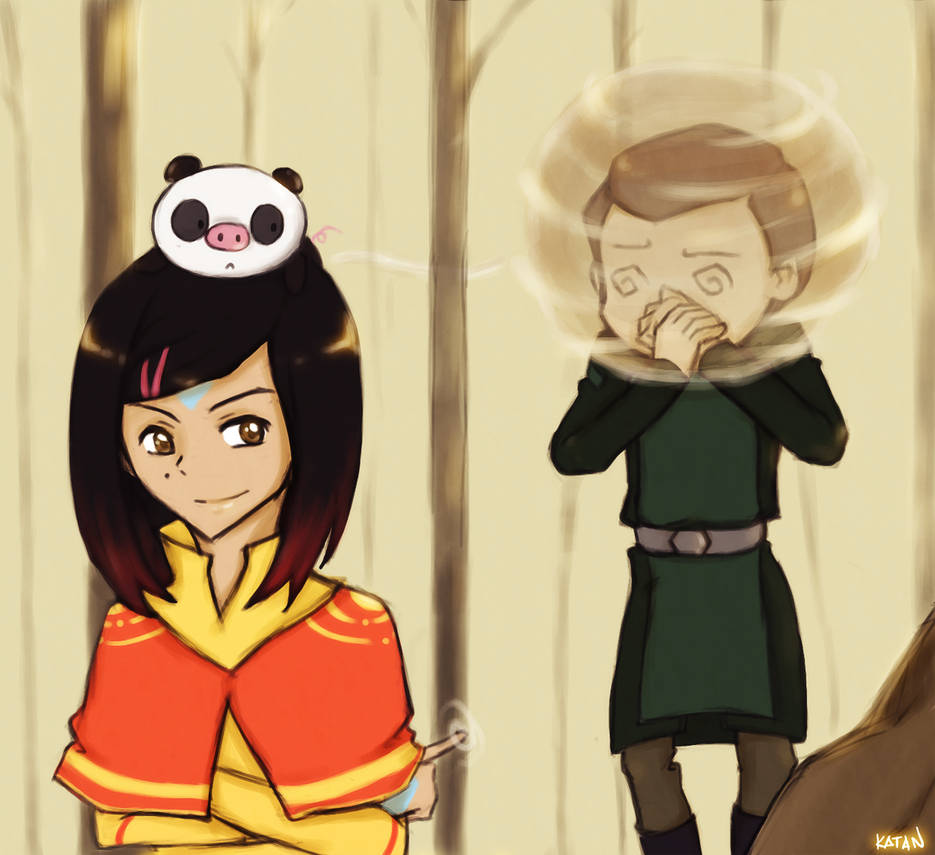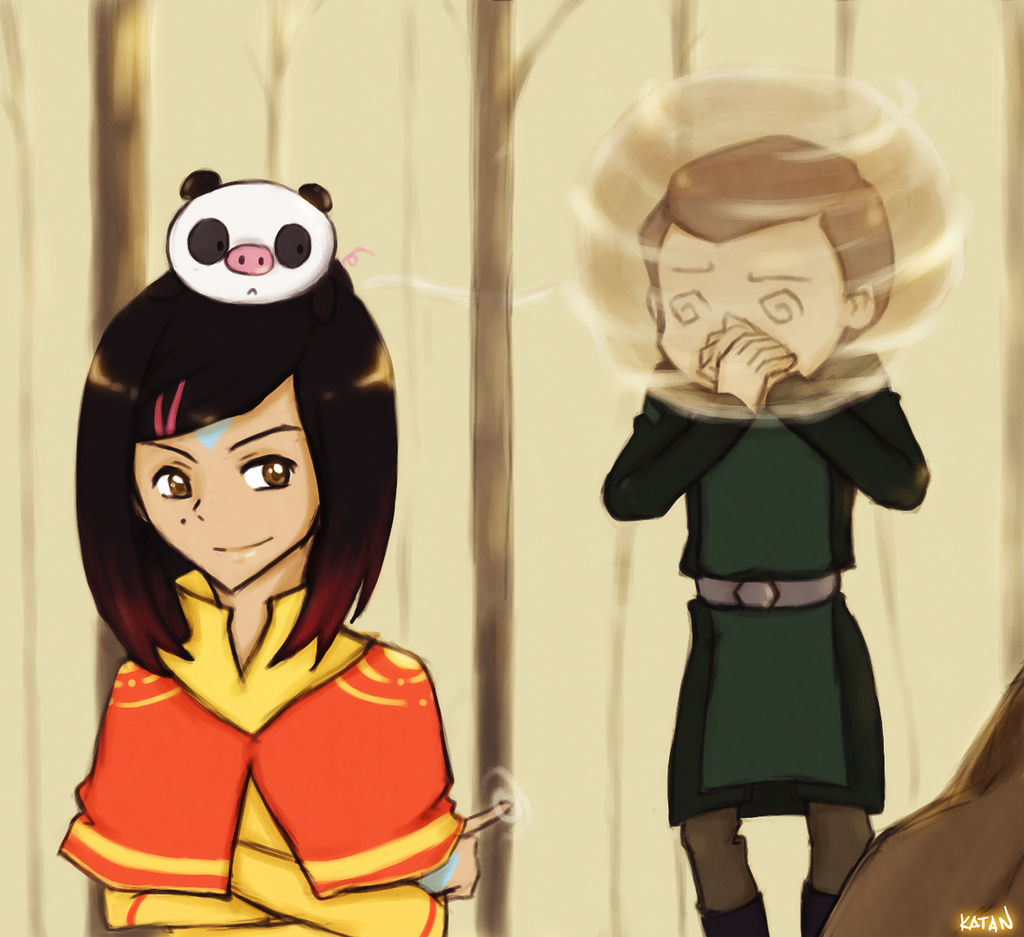 Watch
Fart bender master Katan. I do pollution bending and smoke bending in this universe. And please say hello to my pigpanda "Bacon".
My entry to the Dark Horse Avatar Contest.

Reply

I think I can assess the situation: Katan here couldn't decide whether she wanted Meelo or Zaheer to be her Airbending Master... in the end, a compromise was made

Reply

Good god xD You have to win it!
Reply

Haha thank you! though I doubt it, there are TONS of beautiful entry. This was fun to draw though C:
Reply