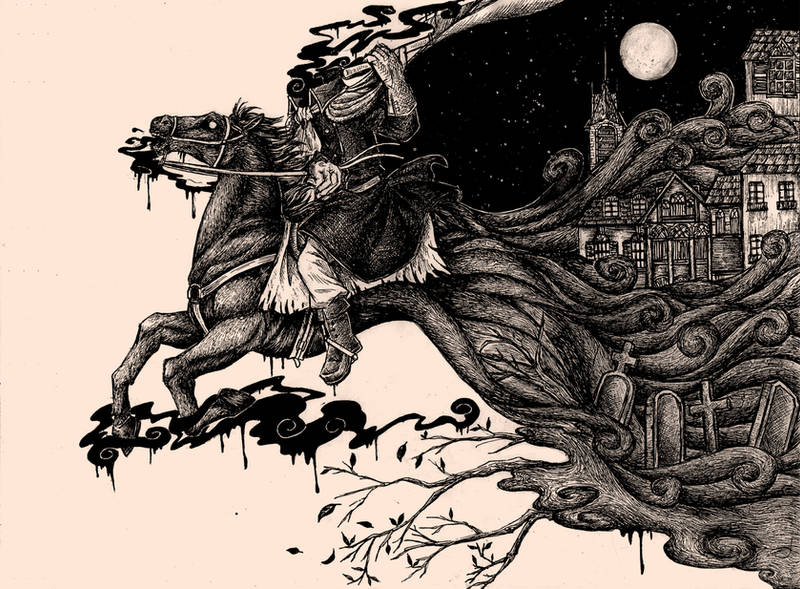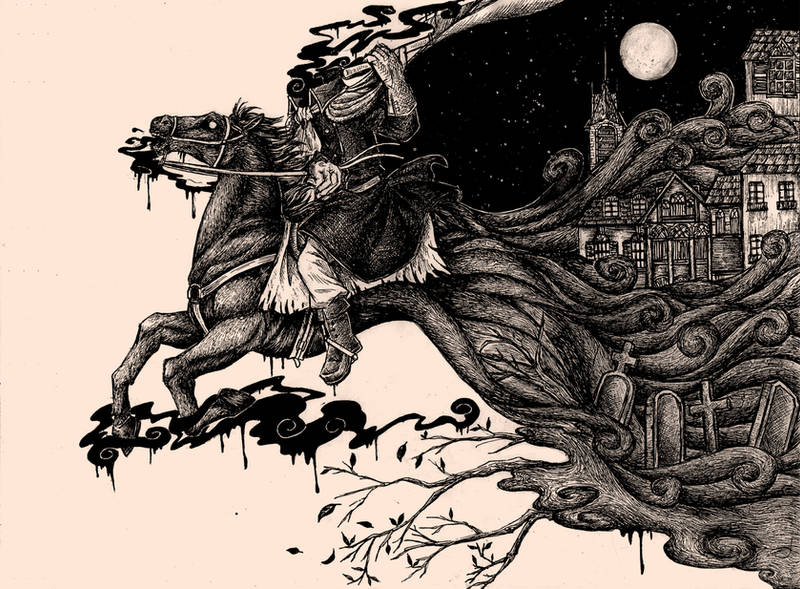 Watch
"Off he goes, like a haunting. Axe in hand, the night under his cape. He races across the graveyards; sings for the midnight within the belfry. Sour in anger. Mad and reckless.
Just as a headless horseman."
--------

Concept for a new story.
Ink and dip pen.
Original size is A4. Done in about 9 hours.

-------
As always, thanks for viewing, have a fantastic day.


Characters and art © Amadeus Kastelkreuz
"Amazing" is clearly the word of choice from viewers, and the reaction is well-deserved. Although it's not the first time this type of illustration has been done, in this case Kastelkreuz's dexterity with ink and choice of subject give the layout new meaning.

The scene - which is to say, the story - trails behind the horseman, almost like a thought bubble. The association is especially startling because the horseman is headless. It is as if the viewer is inside the horseman's head, so much so that the head has vanished altogether. It empowers the headless horseman, elevating him to the unexpected position of protagonist, making him the narrator of his own story.

An altogether wonderful portrayal of a classic motif.
The Artist thought this was FAIR
2 out of 2 deviants thought this was fair.