Journal Entry:
Sun Oct 7, 2012, 9:53 AM
www.TheArtofKKeys.com
l
Shadowness
l
Gallery
l
Watch Me
Things have been hectic around here lately.  New work schedule for the husband, battery died in my Mercedes (not a big deal, except in a Mercedes it's sudden and woah, expensive), and, not least of all, Mists of Pandaria came out- and shockingly, to my complete surprise, I really REALLY like it-- before it released I was pretty sure that it would be the death knell for WoW (at least for me).  Turns out, I'm enjoying it right up there on a Lich King level which pleases me and surprises me to no end.  Glad my husband talked me into not cancelling my Collector's Edition like I was considering.  
Annnd, he's just finishing up the flu, and I'm slowly sliding down into it.  Meh.  So I'm probably going to be pretty absent over the next week and might not see/respond to notes/comments and such.  Sorry.
October is Domestic Violence Awareness Month.
Anywho, Features are chosen randomly from my Upcoming Features Folder and in no particular order.  If you see something you like- CLICK THROUGH TO THE ARTISTS' GALLERIES- as what I choose never fully represents the astounding amount of talents these people possess.  And please- if you see something that speaks to you-- Suggest it for a Daily Deviation.
:thumb330707606: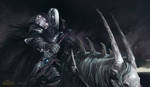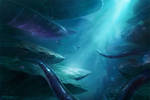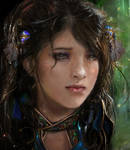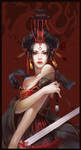 :thumb258829245: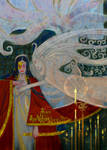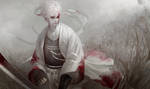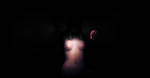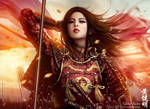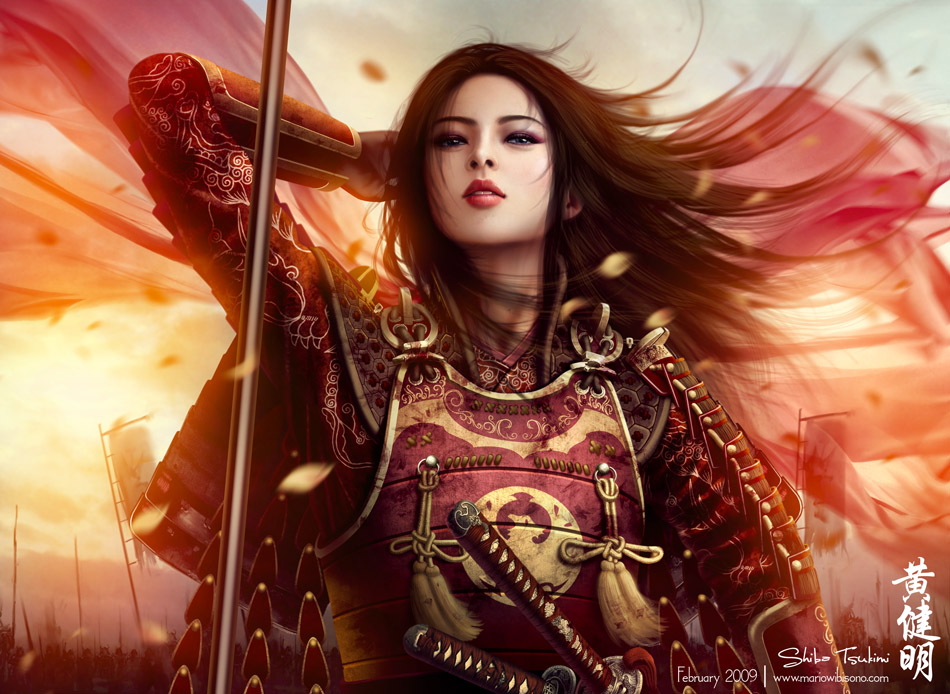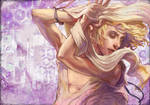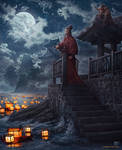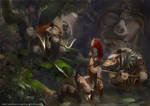 Background image by
KassidiKeys
Brushes by
deviney
Playing: WoW
Drinking: water

Watch

I can certainly understand how you feel about Mists of Pandaria. I had actually quit WoW after some hideous account issues a couple years ago. My boyfriend told me about a deal where all the previous expansions were going to be really cheap for a week, so I figured "Why not?".
I'm now playing as a Pandaran monk and having a great time. We're using RAF to get me leveled up and I'm already 58 so it's going really well.
Glad to hear that you are enjoying the expansion, too.

Reply


Welcome back!

Those sales on the expansions are brilliant- I'm tempted to get a set of them to have a second account just to get the RaF bonus. I've got the Zhevra and the two seater rocket from earlier RoF, but I'd love one of the panthers too.
I quit playing for a short stint several years back due to some guild drama. When I came back I swore myself to solo play unless I knew the other people in person. I turned off trade chat, started my own private guild, and wow- what a difference it was when I didn't allow random asshats to ruin my game. I still play locked down like that, and still love it.
Reply

No! I won't play it! I won't! I'm not listening to you!!

Reply