BECOME MY PATRON: Indulge in cool shit!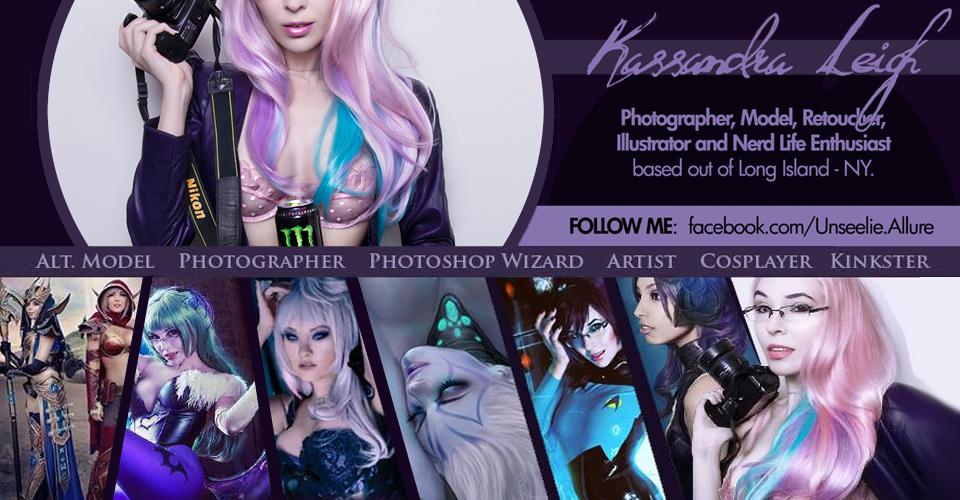 **

NEWEST PERK UPDATE

-
Signed ONE OF A KIND polaroid mini prints!**
For some reason we all have this idea stuck in our heads that an artist must resign themselves to squalor- eating ramen noodles and living in a shack. 40+ hours a week doing work should be able to pay the rent for anyone. It's not demanding much from a profession. Showing support in not just appreciative words, but actual dollars( even the smallest amount!) is MAKING A STATEMENT!
Its changing the world with a ripple that starts here.
A sexy Ripple. Yes. Ripples can be SEXY. Shut up.
>_> Now maybe if my medium of choice was trash sculpture I could try and swing this for you guys – but there comes a time where my McGyver skillset of creating something ethereal out of a pack of gum and shoe strings will fail me. I need the tools to achieve higher quality results!
Im looking for my patrons.
Those knights who will stand up and make sure I dont fade away.
I want to CREATE!
This is not a paysite. It is not a store.
(
Tho I do have a PrintShop now!
KassandraLeigh.com/PrintShop
)
Content will come as fast as it can be made.
The more patrons, the faster the work can be done!
Every little dollar puts me closer to being able to create the quality I dream
...and more frequently!
Ideally I want to get on my feet so that I can make my basic bills and focus on the creative end of things. As I regulate I want to put out at least 2 sets a month - elaborate fantasy fashion set a month... NSFW nude kinky kinda photosets..etc!
Down the line i'd love to be able to rent better locations, pay guest models for shoots
( YEAH BUDDY...girl on girl couples nude sets, for sure!)
and even see if you guys would like to see me at a convention local to you!
Im open to ideas – and I want to hear from my most supportive fans – YOU GUYS!
The Patron levels will see revision over time but I'll try to never take something away from a level.
In the end, you will know that you are making a difference in an artist'slife, so they can do the thing you appreciate so much without having to stop for anything or anyone....
Here is to the power of
Caffeine & Naked Ladies!
LETS FUCKING DO THE THING!
~Set-Samples~

Select your reward
No thanks, I just want to support

Welcome, Ghoul! Join the ranks of my army in showing your support and desire to see more of my artwork in the coming days.

Continue

Just Turned! You are granted access to my Patreon only vault of Vblogs, behind the scenes, photos and whats this? High Res Wallpapers mayhaps? At your request<3 **NEW** If we stay at 2k or higher the monthly giveaway will be open to all patrons 5$ and higher!
*+ all lower tier rewards.

Thin Blood! You are entered into the monthly autographed print raffle and given voice in any future polls.
*Shipping Address may be requested for monthly winner.
*+ all lower tier rewards.

My Kindred! You are given exclusive previews of any donation/exclusive photosets I shoot this month and a seat in any text based chats hosted.
*Shipping Address may be requested for monthly winner.
*+ all lower tier rewards.

Methuselah! This month's photoset(s) are yours for the viewing in it's entirety.
You are automatically reserved a seat in any Live Stream photoshoot hostings I may have.

*NEW* Signed ONE OF A KIND polaroid prints! (clothed)

*Shipping Address required.
*+ all lower tier rewards.

Antediluvian! You have unlocked the greatest tier and with it have instant access to the month's UNIQUE GIFTS!
What does this mean? Each month the rewards may shift but some ideas: Vintage items used during photo shoots, signed Poster Sized prints, 1 on 1 Skype calls, Video Chats, 2 girl signed 8x10s etc

*NEW* Signed ONE OF A KIND Polaroid prints....NUDE AND TOPLESS! If you want a NON nude or topless film please PM me and we can send a fashion or covered SFW version instead!

*Shipping Address required.
*+ all lower tier rewards.

$1000.00+ per month

·

Limited (

1

remaining of

1

)

This God Tier reward is for ONE amazing patron a month - so grab it while you can!
You will receive a 1 on 1 chat with me and the ability to create your very own photoshoot.
You pick the outfit(that I own or you provide). You pick the location. Customized to all your specifications within reason.
This can be a nude or fashion photoset of up to 30 images and some BTS videos only to be shared with your fellow patrons!