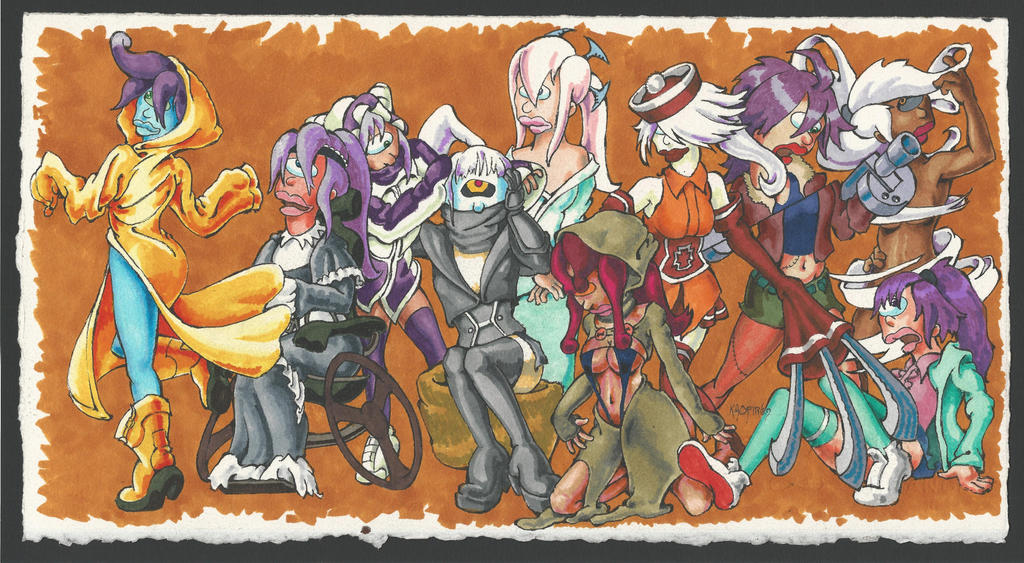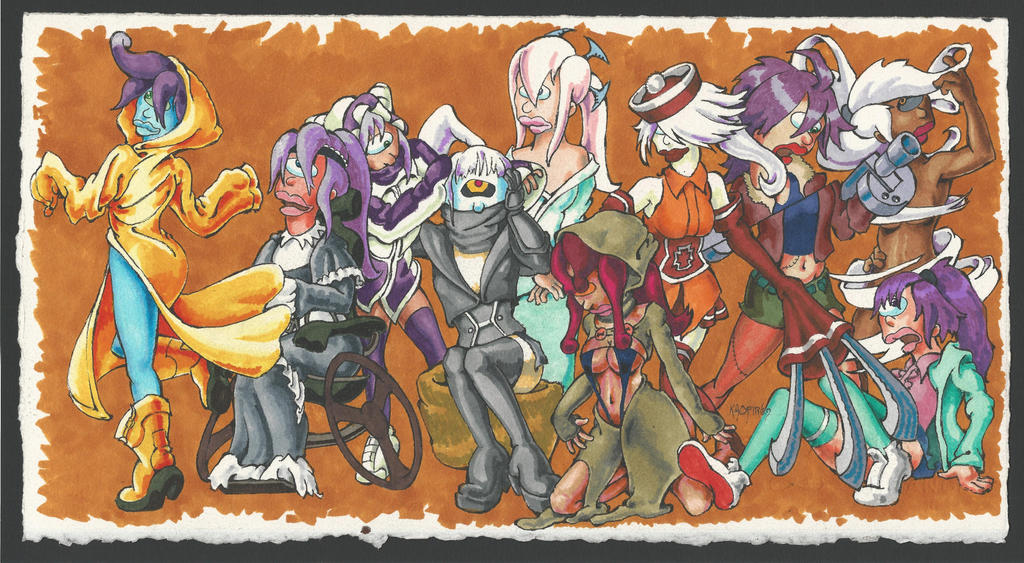 Watch
This has got to be the second weirdest crossover I've seen.
Turanga Leela meets Monster Musume.
It's pretty obvious who most of these are, but just in case: (left to right) Suu, Mero, Lilth, Lala, Yukio, Oct, Shiishii, Zombina, Doppel, and finally Manako.
This drawing required a ton of planning:
I drew each character individually. And fairly complete, in spite of the fact that most would be hidden. This might sound unimportant but since each Leela is the same size it was necessary to be sure all the various body parts were the same size/length.
_______________________________
P.S. Copic markers (86 of them) on 150lb watercolor paper on black board. Final size 9 3/8 x 17 inches.

and now its mine... The big question is when I die should I bury it with me or (not as appealing) let my kids inherit?
Reply

Reply

Nice job but i have to agree leela fits with Manako best. Fry could be kimihito

Reply

Thanks!

In Vol 10 there is a scene where Kim is holding the upper portion of Zombina and I thought seriously about using that. Who knows? Maybe I will...
Reply

Really neat, Kasp. Although I've never seen Monster Musume, so have no idea who these characters are...

Reply

Well, just think of this as variations on a theme. Just with Leela as the base.

One of the trickier bits was to have Leela still look like Leela but also have enough traits of the others to be believable.
Reply

A lot of hard work went into this.
Reply

There was a ton of work on this one. I drew 10 Leelas for one drawing, and had to make each one still look like Leela but also look like her counterpart.

P.S. I set a new personal best for colors: 86!
Reply