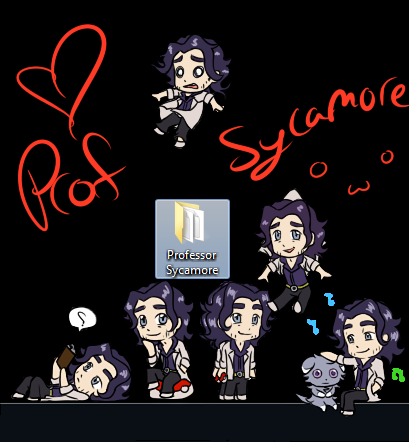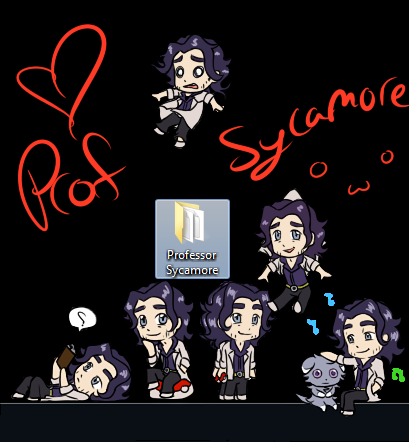 I'M NOT SORRY ONE BIT OMG
So I had some free time on my hands and… has this been done yet? Who knows. DX
Either download it from the given links below, or go to my original tumblr post here: kashidoodlescreations.tumblr.c…

Please read the below before downloading:
For those of you who won'te wait, here's the link: www.mediafire.com/download/d4n…
Those that don't know what a shimeji is, it's a little like, mascot that runs around your screen. He will crawl up the sides of your desktop, on the ceiling, fall, sit, run, clone himself, and you can pick him up and throw him. I apologize, this is only for Windows. If someone wants to convert it somehow, be my guest and please let me know if you do.
Instructions for use:
1. Click the link and download. You will need Winrar or some extractor.
2. Put the file where you want it and right click, then "extract" it wherever you want.
3. Go to the extracted folder and double click the .exe to open it.
Notes about the Professor:
- If you want to get rid of the Shimeji at any point, just delete the folder.
- Professor Sycamore will clone himself. This means if you leave one Professor Sycamore on your screen while you go take a shower, you might come back to like, 50 of them on your screen.
- Professor Sycamore will throw Internet Explorer windows. As far as I know, these are the only internet windows he'll throw.
If at any point you have questions, feel free to message me or whatever.
So again, here's the link: www.mediafire.com/download/d4n…

I also made a Poro, from League of Legends: