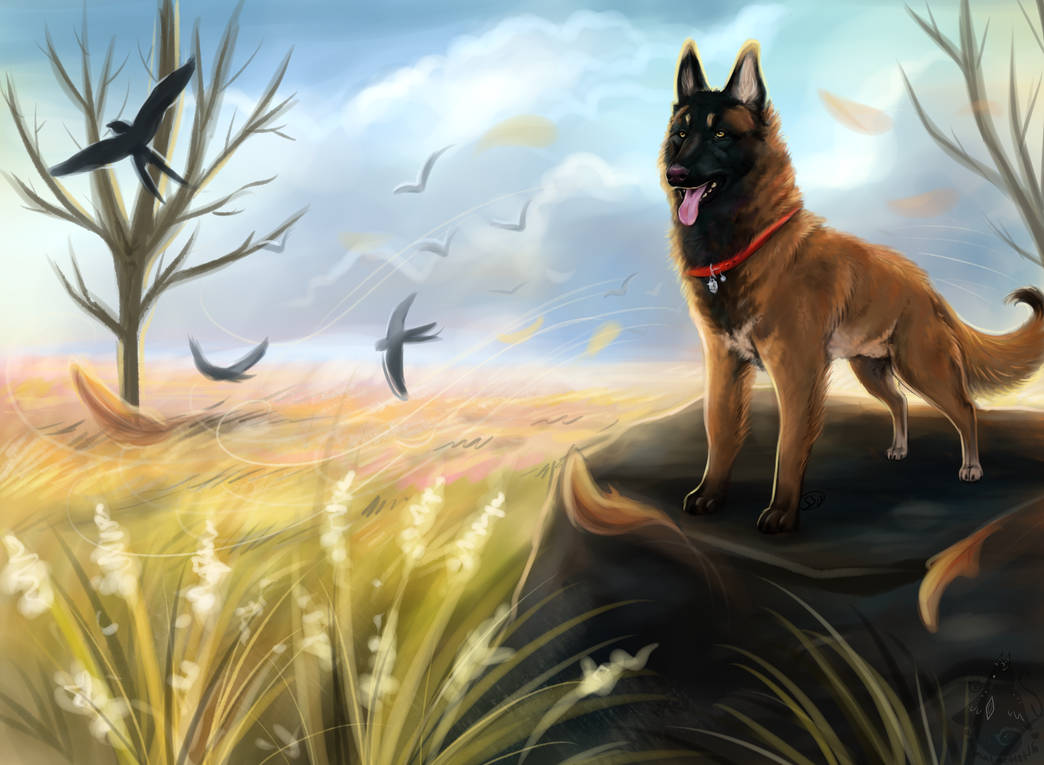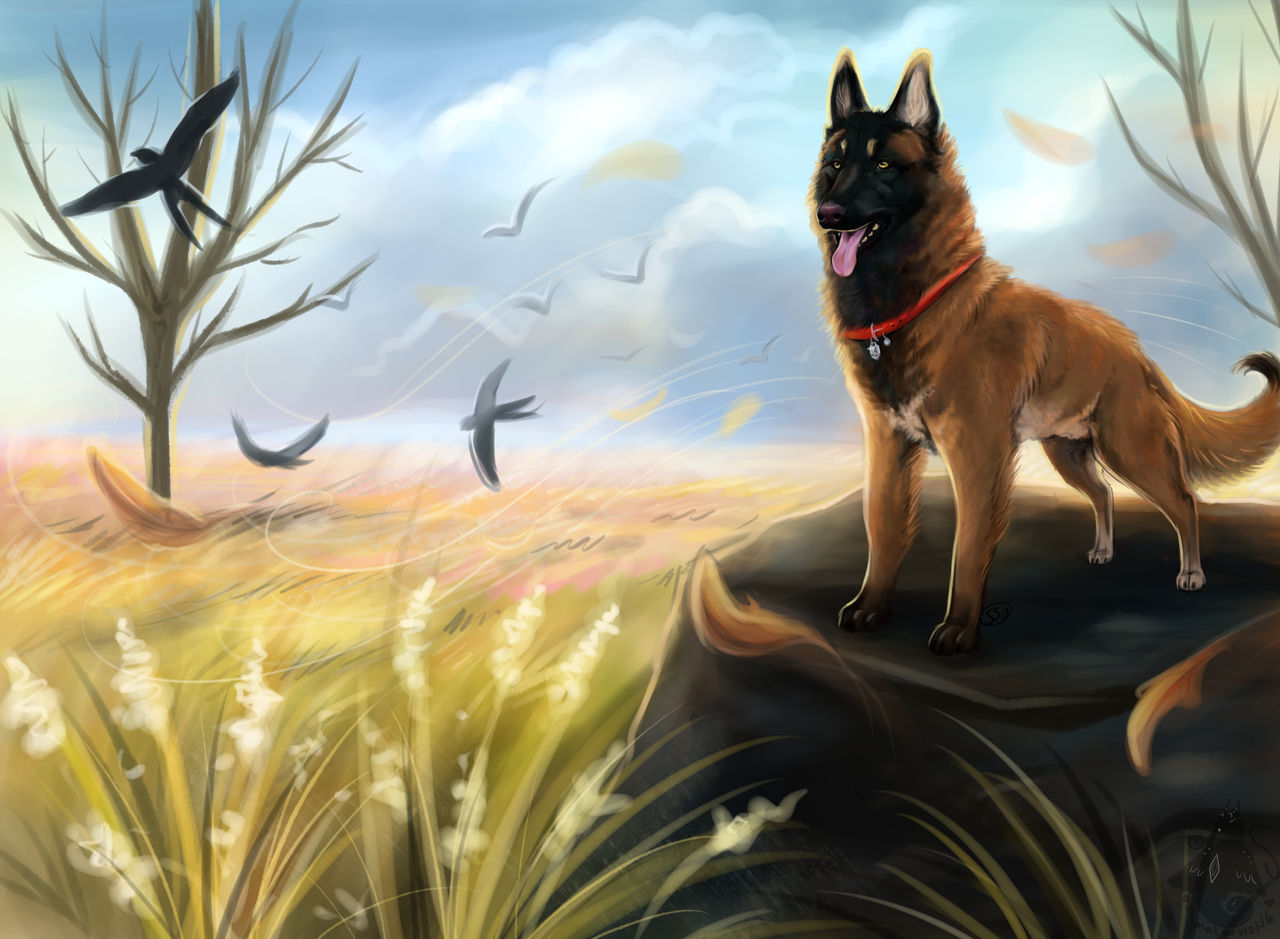 Long overdue speedpaint point commission of Ainsley for
Took some more effort on it and put more details than I was paid for since it took so long until I was able to do it. OTL
Used several different refs of a Belgian Malanois.
Ainsley © !
D0GE
Art © Me



Reply

What a wonderful likeness

Although, I have a german shepherd and I think if her collar was that far down her neck she'd be hauling me down the road at a gazillion miles an hour XD
Would love to be wherever that is though, seems like an awesome and optimistic place, but, who's are the brown feathers?
Reply

Thank you so much!
Well, it's a Belgian Shepherd, but luckily it's not on a leash, so I don't think he'll be hauling anyone around hehe. xD
They're just leaves blowing in the wind. <:
Reply

Oh, oh, oh, kay, leaves, duh XD
and he doesn't seem the sort to haul people around anyway, well not from this picture anyways lol.
Reply

gorgeous dog! always loved watching them do bite work :>
the tones in the painting are great, really captures the dogs' attitude
Reply

Reply

The commissioner seems to have deactivated. ene

Anyway, the dog is just wonderfully painted and again, your background skillz are amazing.
Reply