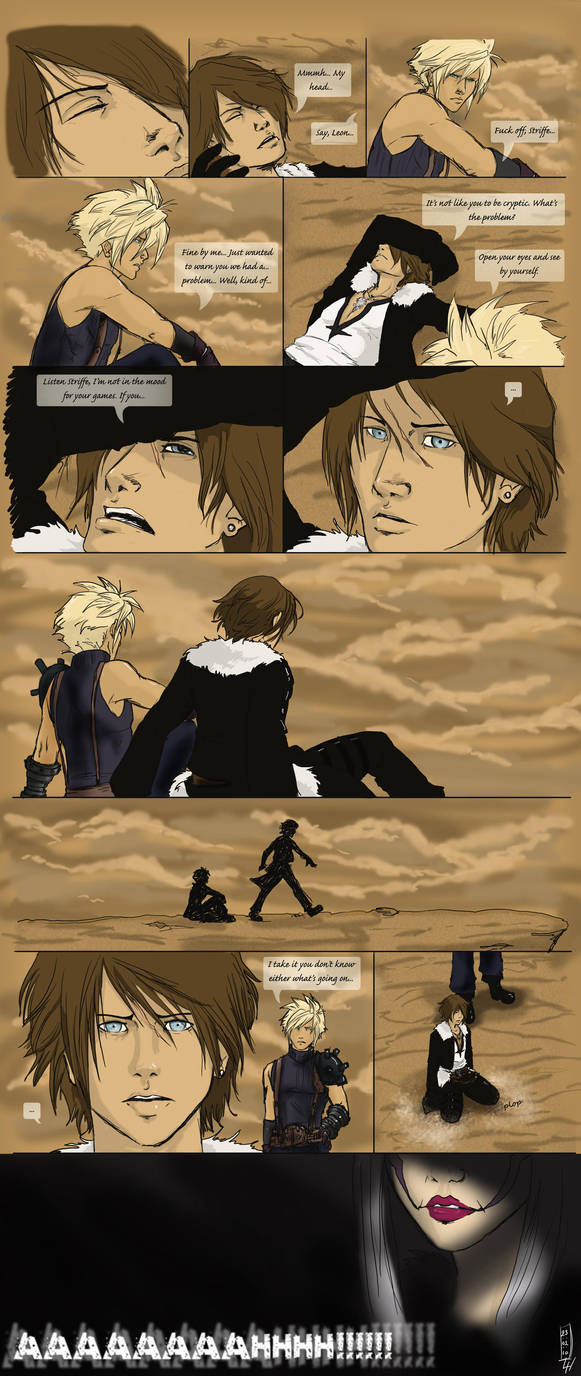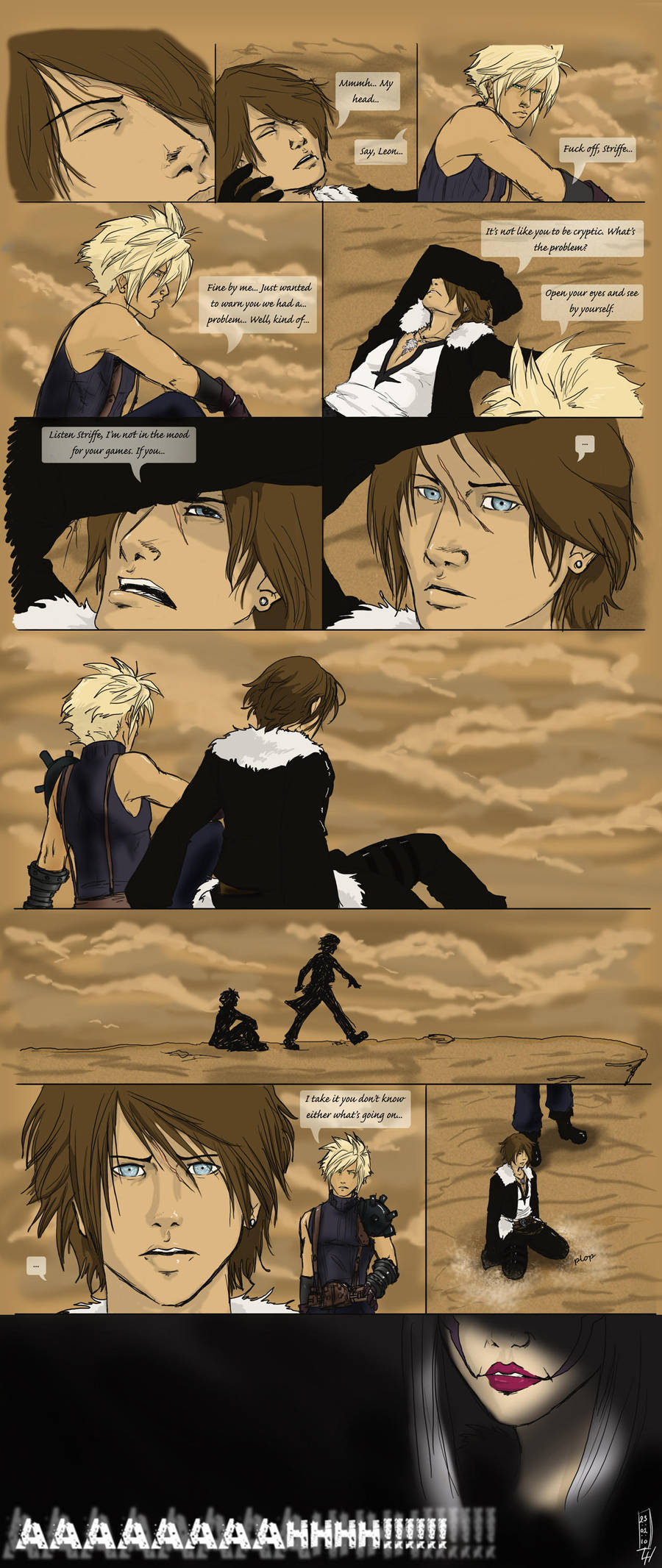 Watch
Inspired by Dissidia and a fic by Sukunami...

After the events in Kingdom Hearts, Squall wakes up to find himself in another world, where he have to fight Ultimecia all over again.

Squall (FFVIII) and Cloud (FFVII) belongs to Square Enix

Yeah, I know, "Strife" only needs one "f", I'll fix that one day...

awesome, you got a link to that fanfic btw?
Reply

Fuck, it's the background. And how the characters look it on. I comend you for the style.
Reply

You know, I looked at Squall's expression in the bottom panel and imagined he being terrified at the thought of this being Time Compression all over again. Talk about unpleasure experience...

I really like the style you use in this one. Squall's hair has a wild feel to it and his eyes are indeed what I would call 'stormy eyes'. Great job!
Reply

Awesome, could you post a link to the fic though?
Reply

Reply

Reply

Still loving this thing. We're all so terribly mean to Squall, tossing him into worlds where he's forced to find Seifer time and time again.
Reply