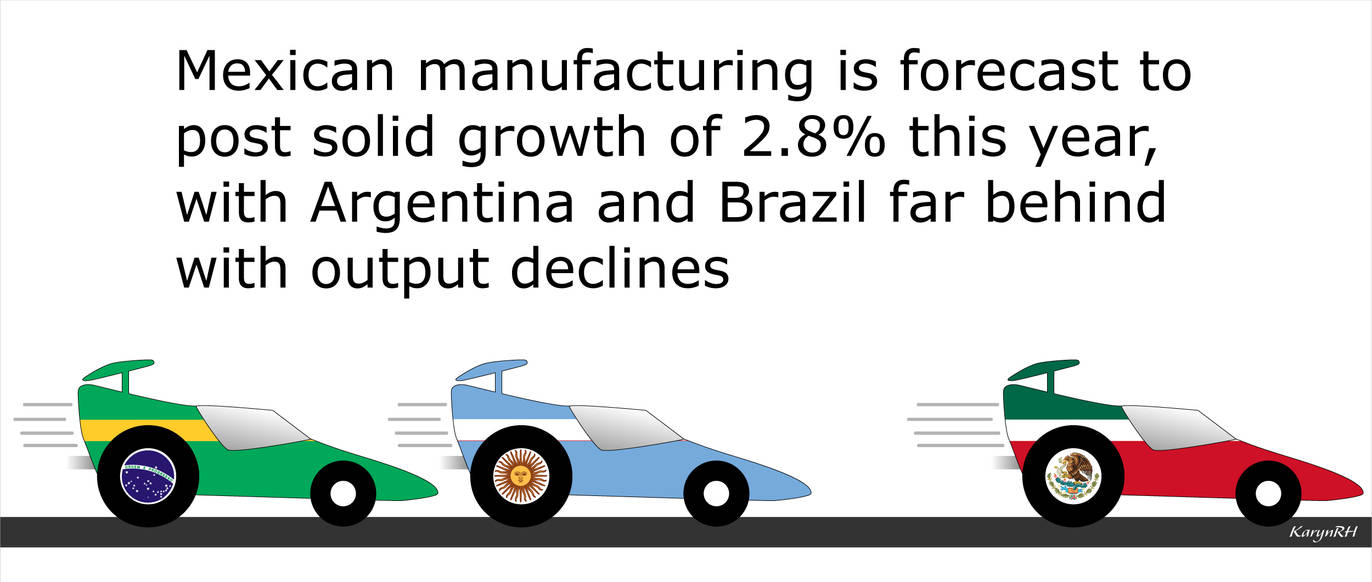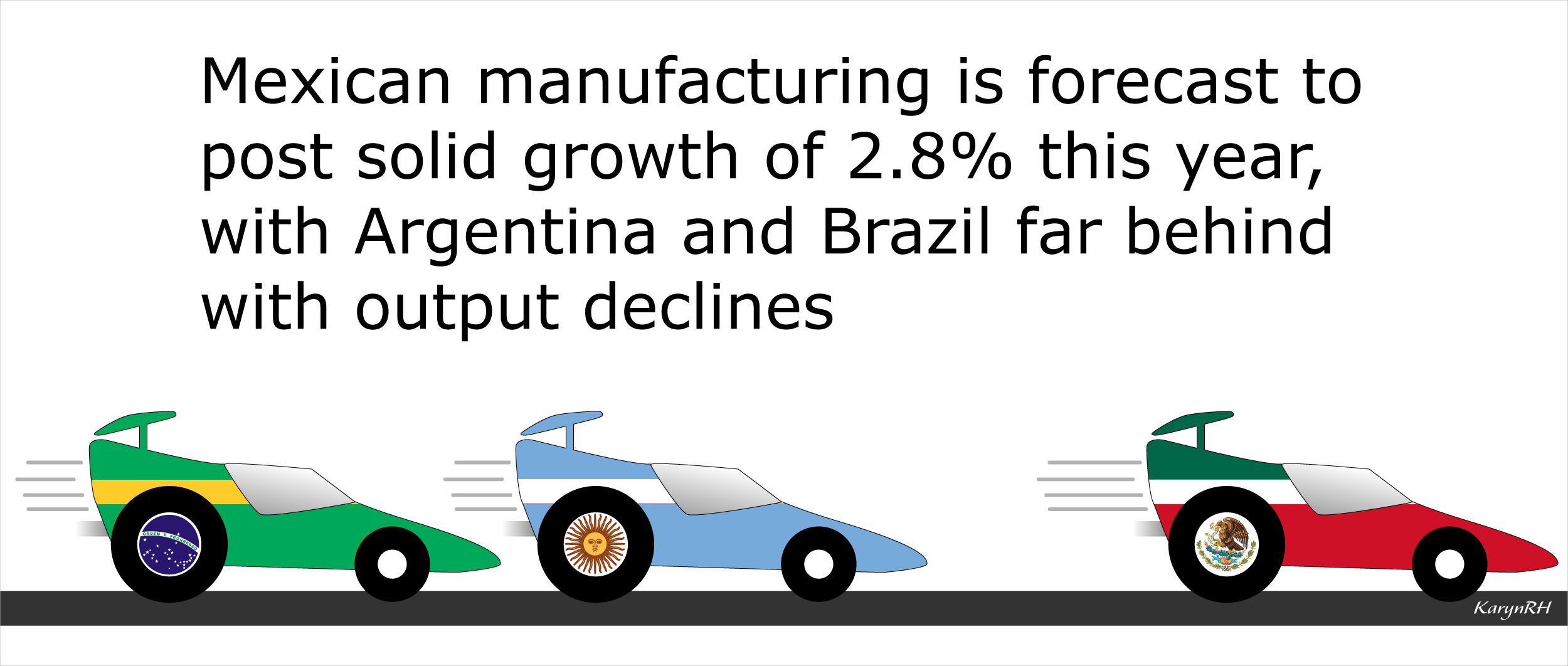 Watch
Done for work - you can tell by the economic nature of the text in the image.

I did this in Illustrator, creating one race car outline and then copying it exactly for the other two. Then I made three rectangles and filled them with the colors from each country's flag, grouped them, then used the "draw inside" option to fill the car shapes with the country's colors. Since all three flags had a circular emblem inside their flags, I placed that in the wheel cover for the large tires. It took me about an hour to make, although another two hours to get the text chosen, altered, made shorter, and then approved.

The image was used in a tweet about the report the data was taken from. Putting things like this in an image makes it possible for us to deal with the 140 character limit, which doesn't lend itself at all well to the types of publications we produce.