This is an entry for the contest

MERMAIDS CONTEST EXTENDED

majesticARTS CONTEST

  
:iconmajesticarts:
Hello everyone !

 
majesticARTS Team is pleased to announce the opening 
of the contest,  with great prizes and whose only limit will be your imagination and, from that, we know that everyone has great talent and creativity. So do not hesitate, this is your contest!
On this occasion, we propose a new challenge, we hope that you like the theme which we have chosen for you. It  is "MERMAIDS", a theme where magic and fantasy are mixed, we hope for your participation and that you surprise us with great creations.
The administration of this group wants to thank all the members for the support of our competitions, without you none of this would be possible.
CONTEST 



Here are some awesome works from DA gallery for your inspiration. Don't copy please.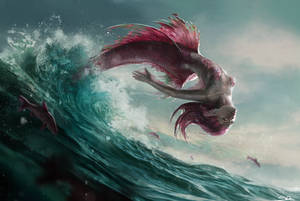 posted by

Dedicated to my sister Graciela who passed away the last 22th June because a pancreatic cancer. In memory of the sweet little mermaid girl she was and the tormented adult she became because a hard life watching like all her dreams were destroyed one after another. I hope that when she crossed over to the Light she had found the peace she was looking for in almost all her whole life.
Thanks to my friend Laura,

for her help and advices. She has always a time to dedicate to me although I know she is very busy. One of the best persons I met in my life.
And thanks to my friends:




and

They have had a kind word to me in these hard moments always.
Thanks to all of those who fav my job. It is very appreciate although I haven't time to thank one by one.
And finally thanks to the stock providers:
Mermaid - My own stock. Model: Claudia Delta.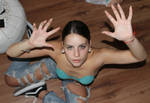 . Thank you very much Babyblue. You are always a light in the darkness.
Hair:
cdn.pixabay.com/photo/2017/05/…
Tail:
Mermaid Tails 03
Bracelet:
Bracelet
Membranes:
Puff Duck Feet
Scales:
Fish Scale Photoshop Brush
Bubbles:
Bubble brush set 1
Ground: my own stock.
Background:
Deep Under Water Background 05
Fishes:
Angel Fish PNG Stock
Rocks 1:
Aquarium Stock 33
Rocks 2:
cave
Rocks 3:
Aquarium Stock 32
Rocks 4:
Underwater Texture 2
Rocks 5:
Rocks And Stones Stock..
Image details
Image size
2460x1673px 2.04 MB