My name is Cristina. Karyl Delta is the name used in a game with my brother, Jaime, long long time ago . It is dedicated to his memory.
Until long as ever, Julio Delta.
THESE ARE MY BIRDS:
The females parakeets:
They touch my heart every day.
The males parakeets:
They are in my heart. As they are five they fill all the empty space in it.
The Celestial parrots: Tito and Pippa
The newest members of the family. They are the heart of all of us.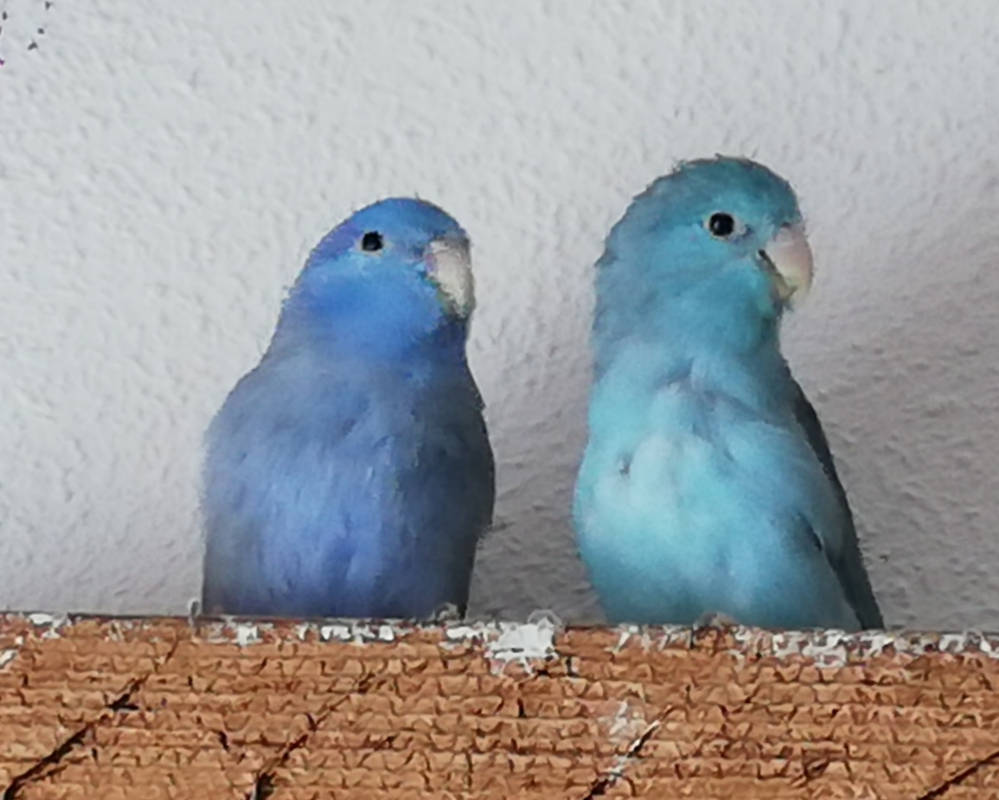 Those who have gone but they are a piece of my heart:
And everything started with these ones a long, long time ago. They are my whole heart: