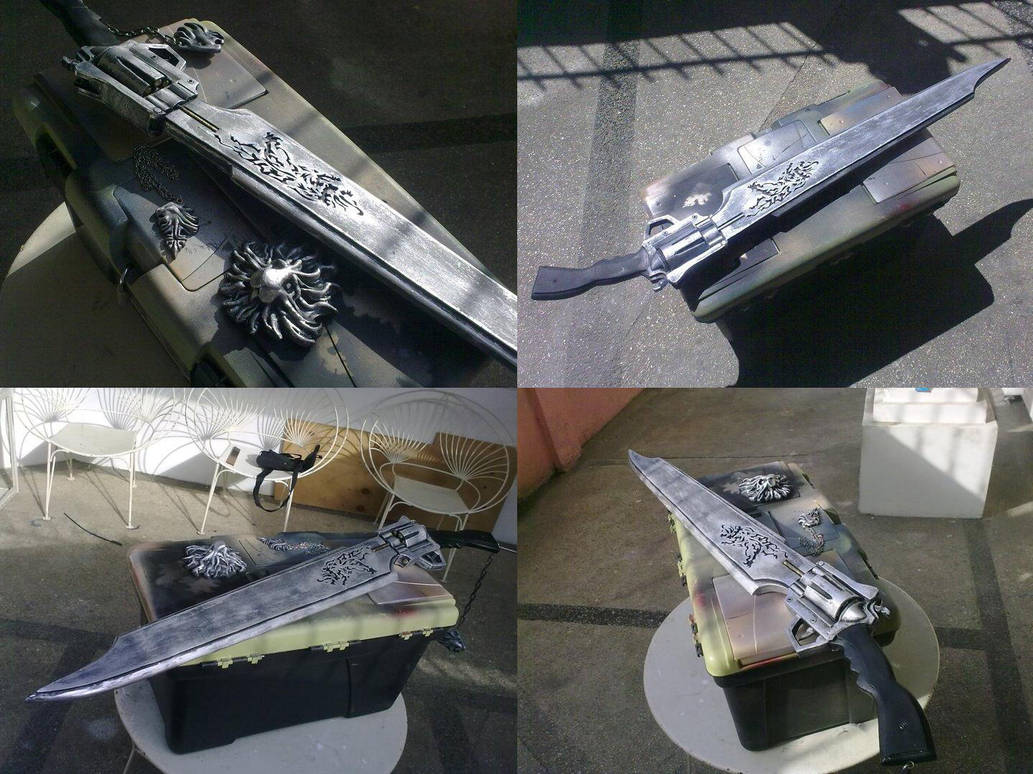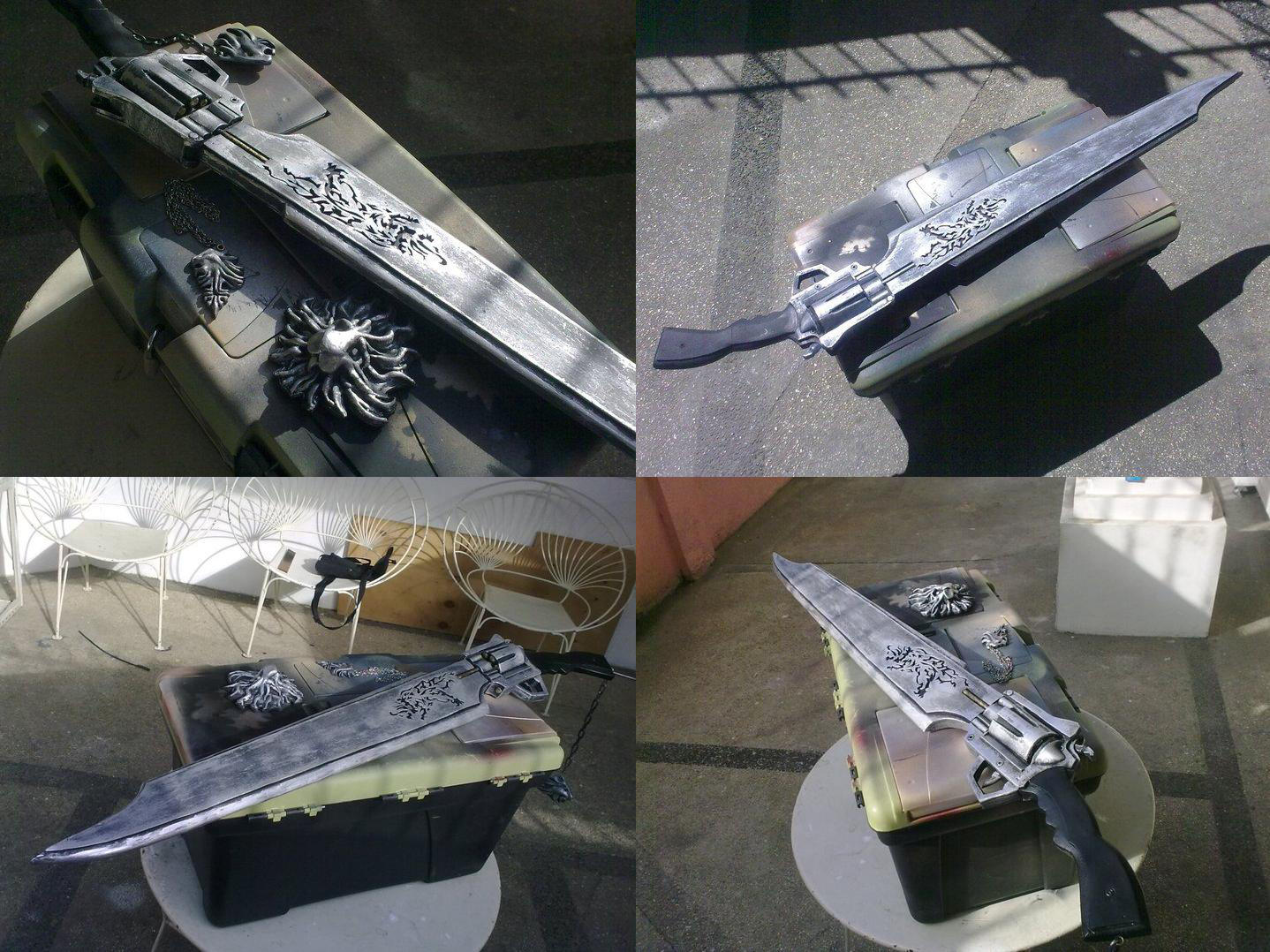 Watch
Squall Leonhart's Gunblade with Accesorries

details of is base on Final Fantasy : Dissidia

Reply

im building 3 copies of one myself, it wont be anywhere near this good, i want to do one shiney and new and one aged, and i was thinking painting it all black then doing rub n buff for the aged metal look, suggestions?
Reply

weathered look is the best in my opinion,you already have the right idea in doing weathering look,first coat it black the rub the details in with metallic paint
Reply

well i have cut 2 and have planks for at least 2 more, so i may do all 3 differently...see which i like most and sell the other 2 i dunno but one is def getting weathered now.
Reply

that is perfect!! what is it made of?
Reply

Reply

This is a beautiful replica! Great job! I've been trying to look a gunblade to complete my cosplay, and I'm terrible with woodwork.
Reply

This is really cooooool!

Reply

Seems squarish, but the paint job looks great!
Reply

Reply