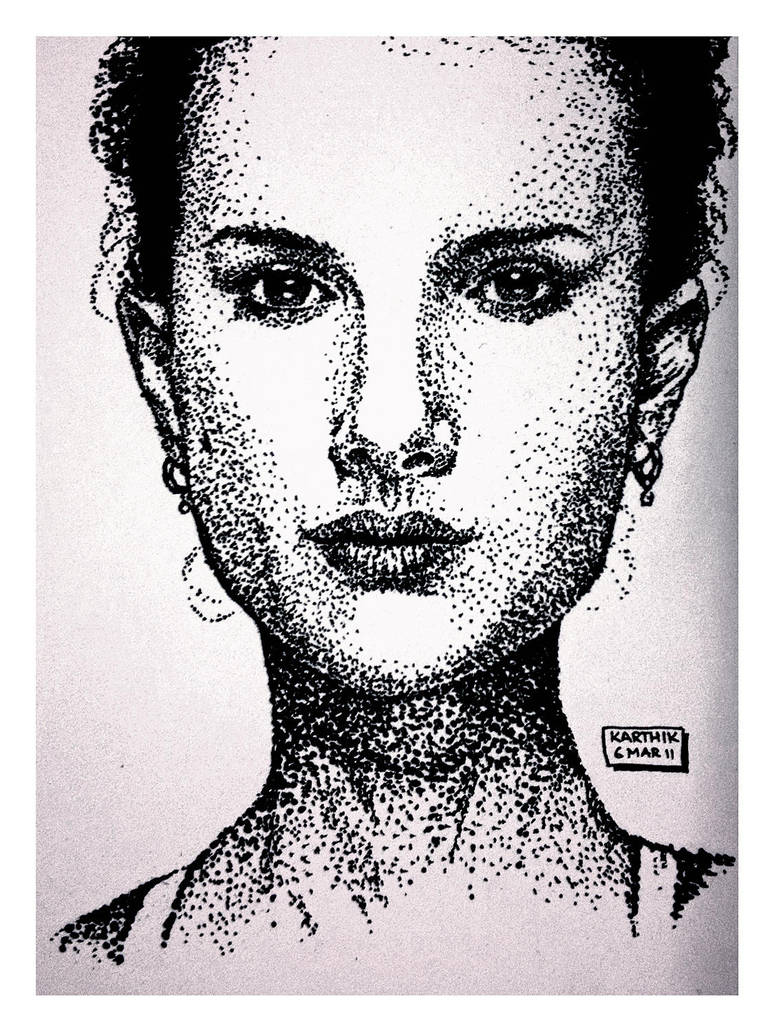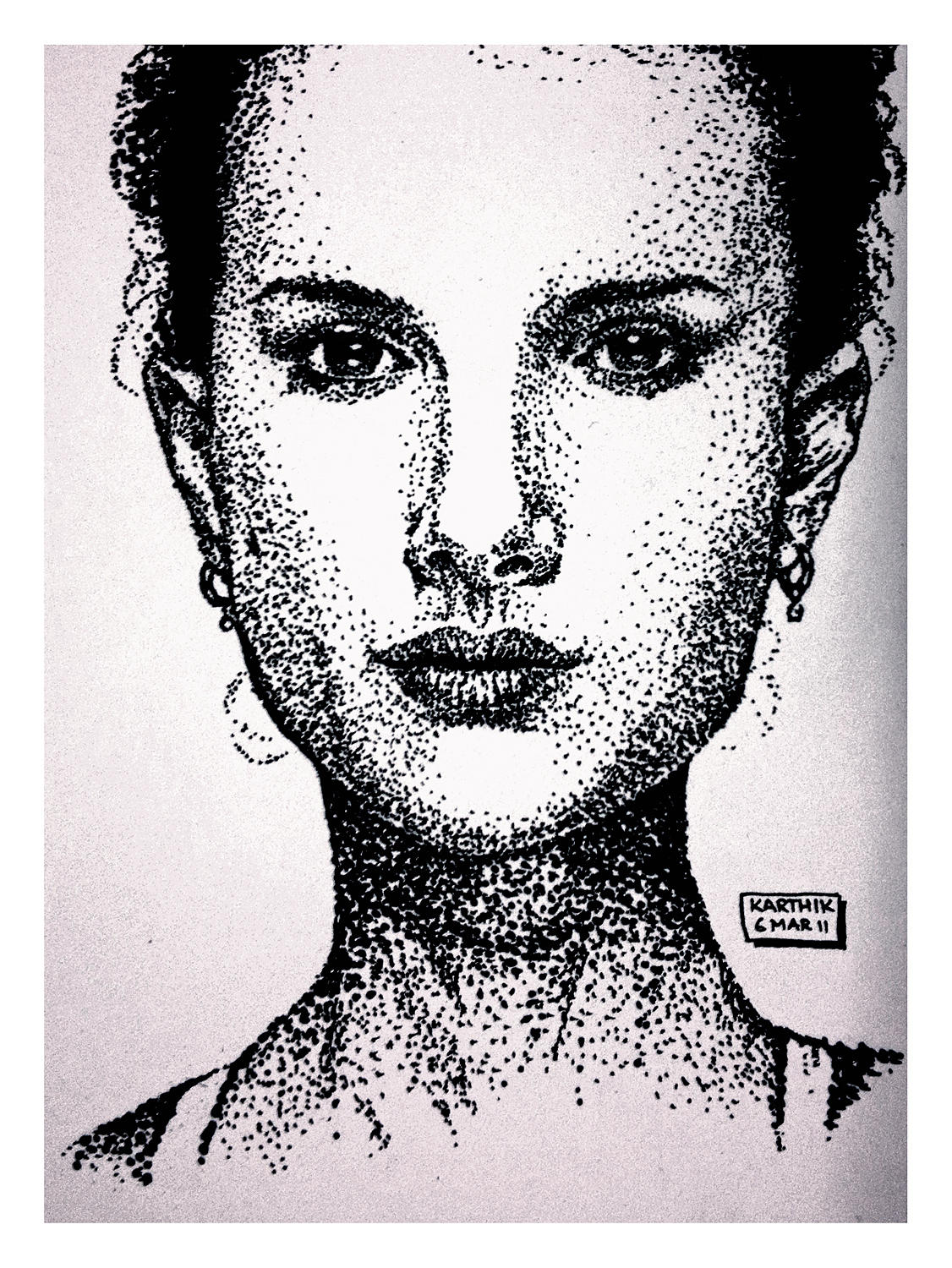 A portrait of Natalie Portman.
This is my 100th deviation here at deviantART and so this is something special - my first attempt at stippling.
I first drew the reference image lightly in pencil, and then actually placed the dots, then erased the pencils.
With the exception of the solid black areas for the hair, I really did do everything else by placing dots on the paper. Two pens used - one a black gel ink pen, and the other is a marker that you'd use to write on a CD/DVD. Done on A5 size paper.
Since my scanner is not working, this is actually a photo of the drawing, with adjustments in Photoshop.
Inspiration for this drawing is fellow deviant Angelina Benedetti's piece:
[link]
That drawing inspired me to try out stippling myself, and the choice of subject (Natalie Portman) is also inspired by her (check out her gallery for several great Natalie Portman works).
The reference image is this:
[link]
I think she looks really nice in this picture, that's why I chose this to draw (I searched for this one, after seeing some other deviations based on this same image).
However, this particular image seems to be horizontally flipped (not sure about it though).
Watch the video of me drawing this here:
[link]