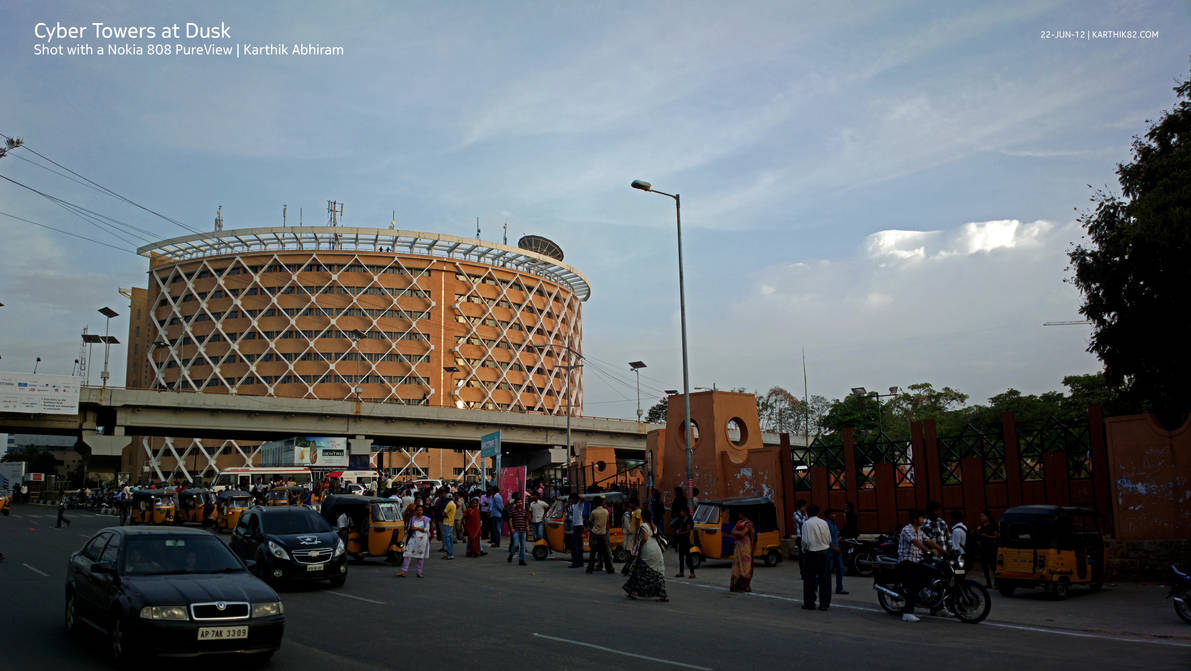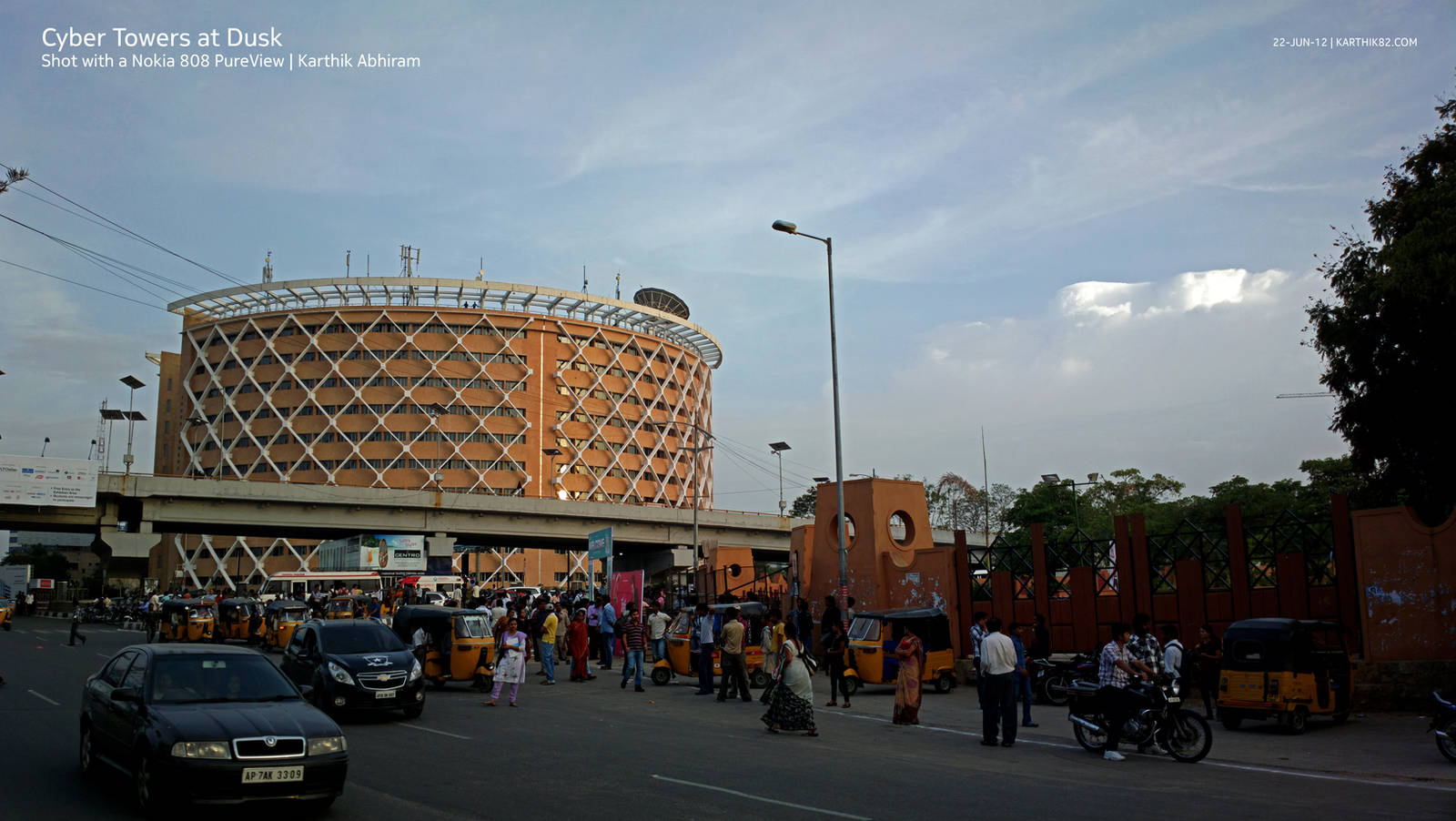 Cyber Towers at Hitech City, Hyderabad - shot in the evening with a Nokia 808 PureView smartphone.

The camera on this device is amazing - it has a sensor that can capture 41 megapixels of information.

This photo was edited in Photoshop Elements (correction of lens distortion, colour and contrast tweaking).

I have uploaded the full size (7728 x 4354 pixel) JPG image, you could download and check out the details that are captured by the camera (you can see two people standing at the top of the building, faces of people on the street, license plate numbers on the cars, etc).