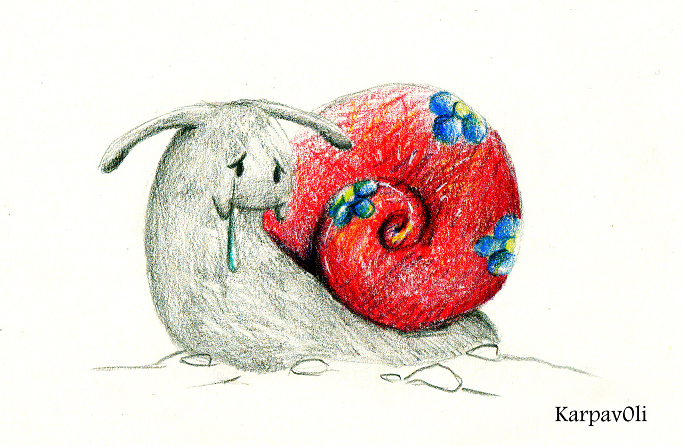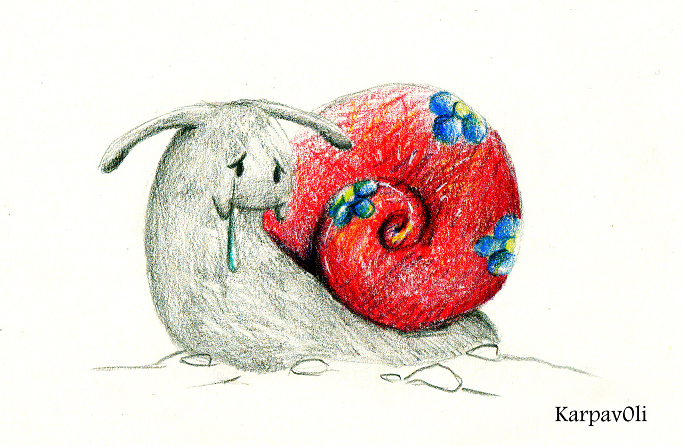 Watch
This is Salt. Salt had a beautiful shell and she was quite invisible for her enemies, because the shell fit exactly in the enviroment. But then something really bad happened. Something that would forever change Salt. Her once so beautiful shell was now red and shiny and stinks! From this very moment she knew, that she was an easy catch and after just two days she was eaten by a hedgehog. The End.
No, wait. I guess it is not good for animals when they have acrylics and stuff in their stomach. What a pity.
* * *
It isn't new, that people paint over the shells of LIVIG (!) gastropods. They do it, because they think they can protect them from being crushed from humans or just find it beautiful. They do it without to think about the consequences, like, for example, that the snail lost his natural protection or that it could be dangerous for animals who eat the snails.
It is nothing wrong about the idea itself, really - but if you want to protect a snail, than look closer, or take them to the grass again etc. but please DON'T PAINT THEIR SHELLS !!!
To see, that this is still a thing and that this "trend" grows, makes me sad and sick at the same time and since "I speak for the snails", I just wanted to give my 2 cents about this topic.
(Reupload from

because it bothers me quite a while and I want to spread this)