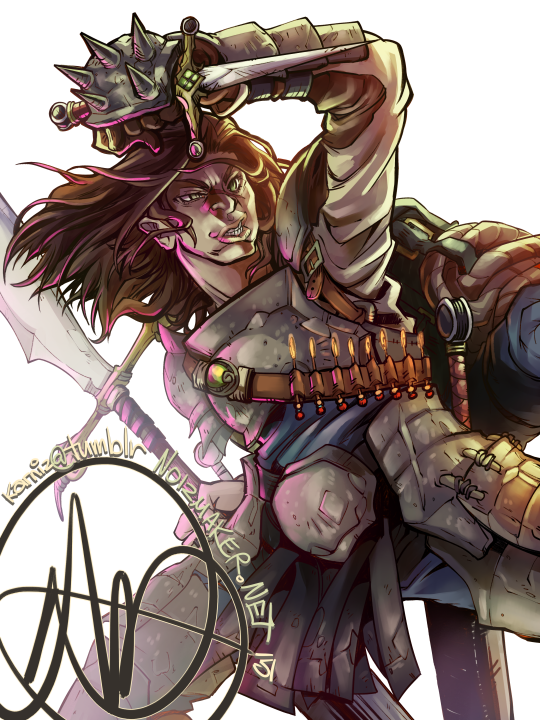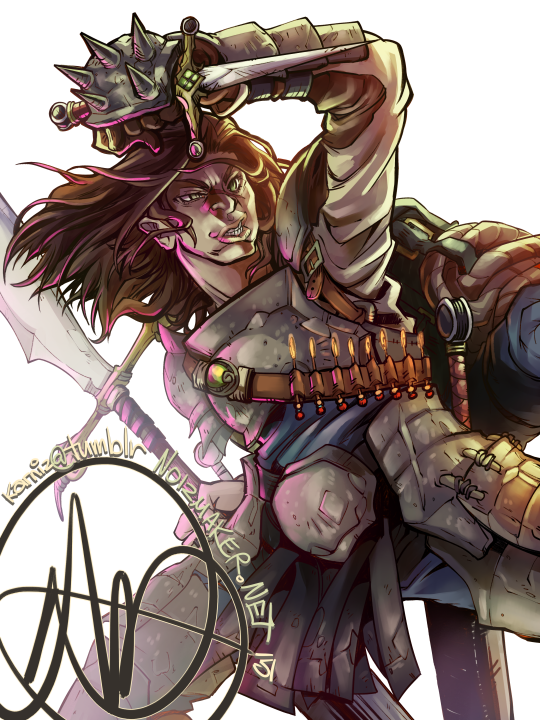 Watch
• • • • • • • • • • • •
Completed
: April 11th 2015
Media/Program
: Paint Tool Sai
Origin
: Bug's Pathfinder Character
• • • • • • • • • • • •
This is a commission. Use of this illustration is only for the commissioner and the artist. Thank you.
Heeeeyyy... It's an oldie, but a goodie?
Anywho, illustration done as a thank you for a donation to my comic! But I'll call it a commission, because why not?
[
I treat the giving of a gift the same as a commission, they're technically the same thing.
]
Anywho - I have a Youtube channel where I have the video of me working on this from lineart to colors!
Go and watch it!:
Karniz Arts: Process Video - Pathfinder Character
If you're interested in the brush used for the lineart & shading, it's a variation
on this one
.
[
I think I changed the Blending/Persistence just by a little bit, but it's the same.
]
Brush texture is my own custom one.
Please don't repost this image on Tumblr -
you can easily reblog it from it's original post here
!
Thanks
!
noizmaker.net
|
Tumblr
|
Commission me?
|
Instagram
|
Facebook
|
Twitter
|
YouTube
RedBubble: Get my illustrations on stuff
! |
Society6: More illustrations on stuff
! |
Storenvy: Buy my prints
!
Illustration by Donna Astle. All rights reserved.
Please do not copy, use [
icons, avatars, etc.
], reproduce, or redistribute the art for any
reason other use than personal use. Let me know when you use my art so I can check it out!
Remember, respect the artist... and Thank you!



Oh how I missed your wonderfully sexy ass art work! Its great to be back on DA where all you talented artists hang!
Reply

he doesn't care if you disarm his 3 swords and dagger he's got one hell of a knuckleduster to follow up with.
incidentally
what are those little dart things on the bandolier?
Reply