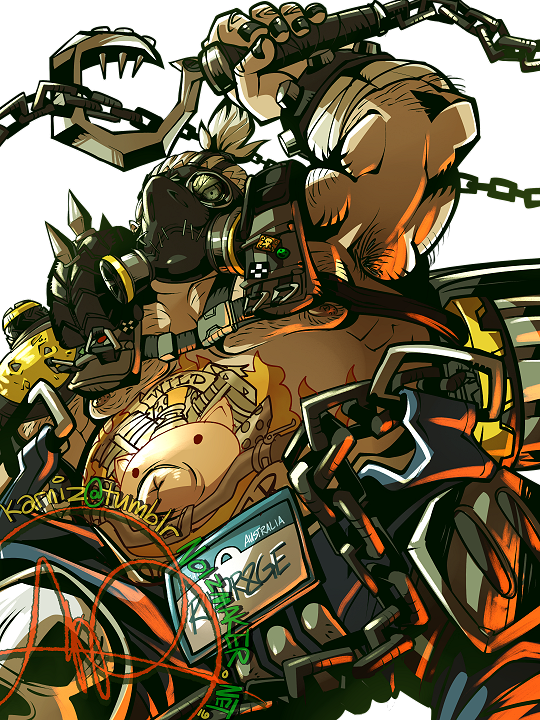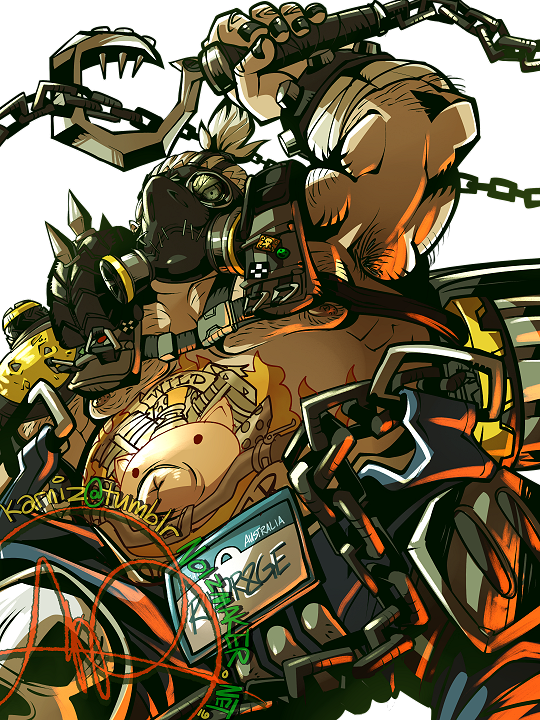 Watch
• • • • • • • • • • • •
Completed
: June 9th 2016
Media/Program
: Paint Tool Sai
Origin
: Overwatch
• • • • • • • • • • • •
Oh yeah, I remember I do have a deviantART account!
I've been incredibly busy with a little one for the past [
omg it's almost been a
] year.
So arting hasn't been as prolific as I've wanted! Hehe.
Anywho. Here. Enjoy a Roadhog.
[
I post to my Tumblr far more often than my deviantART. So follow me there! XD
]
Please don't repost this image on Tumblr -
you can easily reblog it from it's original post here
!
Thanks
!
noizmaker.net
|
Tumblr
|
Commission me?
|
Instagram
|
Facebook
|
Twitter
|
YouTube
TeePublic: Get my illustrations on stuff
! |
RedBubble: Get my illustrations on stuff
! |
Society6: More illustrations on stuff
! |
Storenvy: Buy my prints
!
Illustration by Donna Astle. All rights reserved.
Please do not copy, use [
icons, avatars, etc.
], reproduce, or redistribute the art for any
reason other use than personal use. Let me know when you use my art so I can check it out!
Remember, respect the artist... and Thank you!